There was absolutely no way they were going to lose — until they did.
Dakota Valley High School (South Dakota) took on Nebraska's Wayne High School in a Friday game that Dakota Valley had all but won — twice — before the heroics of one Wayne player destroyed their chances.
Dakota Valley was up in overtime, 75-73, and with a mere 0.6 seconds remaining on the clock, victory seemed assured.
But Dakota Valley managed to snatch defeat from the jaws of victory in basically the only way possible.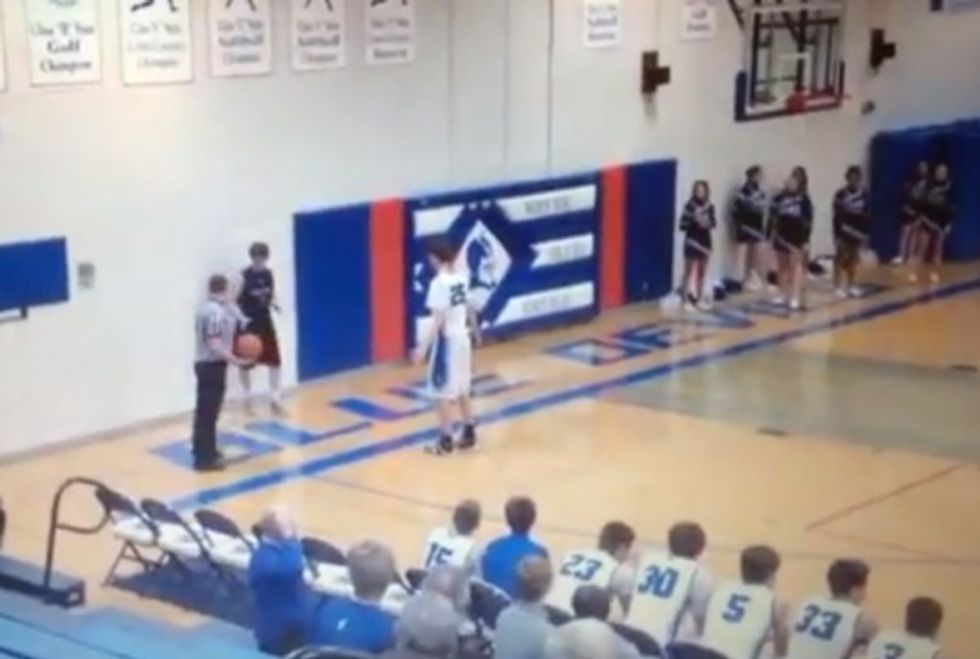 Image via YouTube
Inbounding the ball from under his own basket, a Dakota Valley player chucked it down the court — straight into the waiting arms of Wayne's 6'5" forward Ben Hoskins.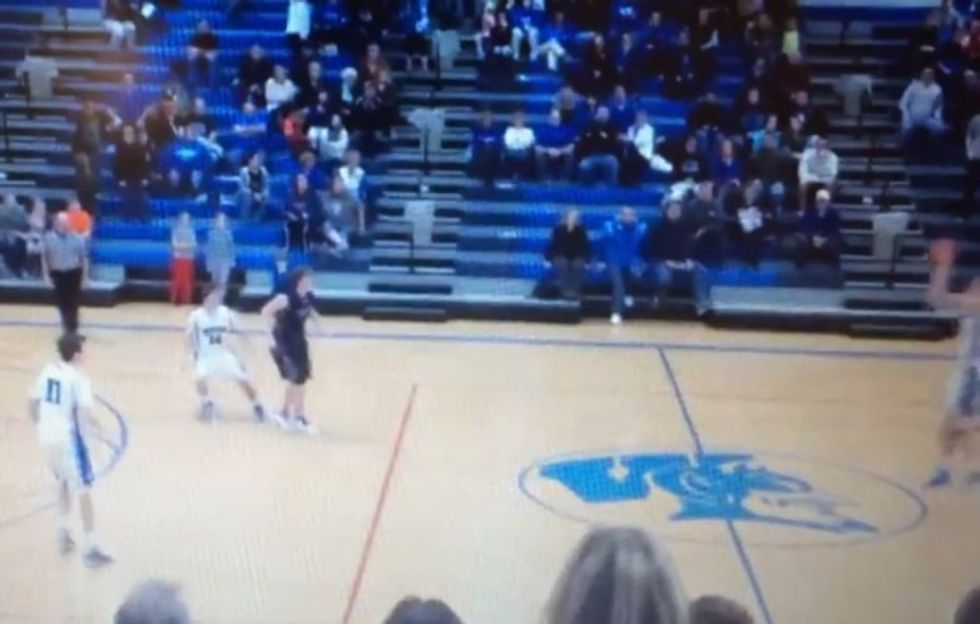 Image via YouTube
Seizing the moment, Hoskins fired off a half-court shot.
He made it.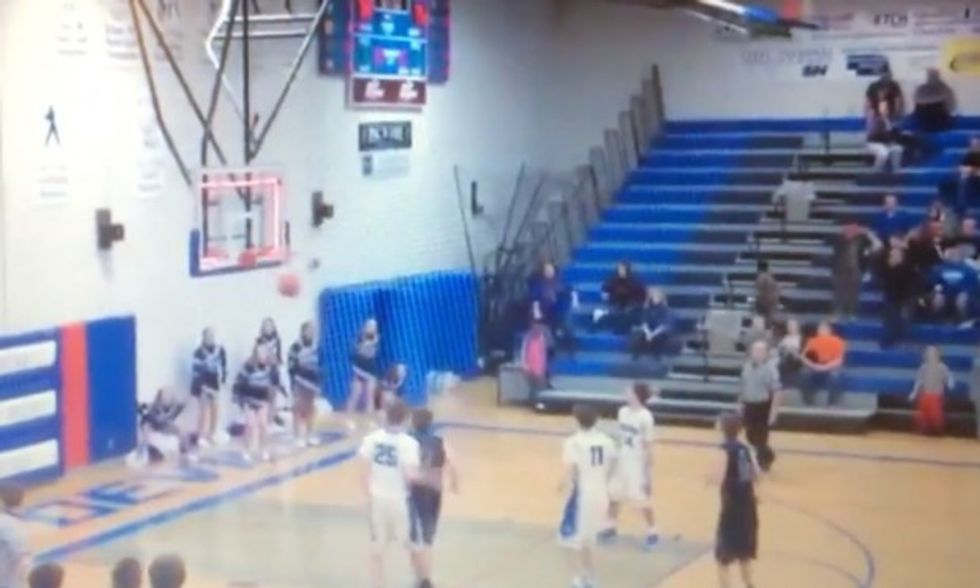 Image via YouTube
The best part? The game-winning shot wasn't Hoskins' only buzzer-beating basket of the game.
The senior, surely a local legend by now, had scored the basket that tied the game 64-64 in regular time, keeping Wayne in the game — and opening the path to victory.
Watch the buzzer-beating, game-winning plays below:
(H/T: Deadspin)
—
Follow Zach Noble (@thezachnoble) on Twitter