An environmental cleanup project near Columbia, South Carolina, is turning into something of a history lesson.
The energy firm SCANA Corp. is planning to remove about 40,000 tons of tar from the bottom of the Congaree River, but before it can do that, it will need to build a dam around parts of the river in order to allow crews to assess the150-foot wide, 1,800-foot long, 2-foot deep tar bed – and that could take up to three years, The State newspaper reported.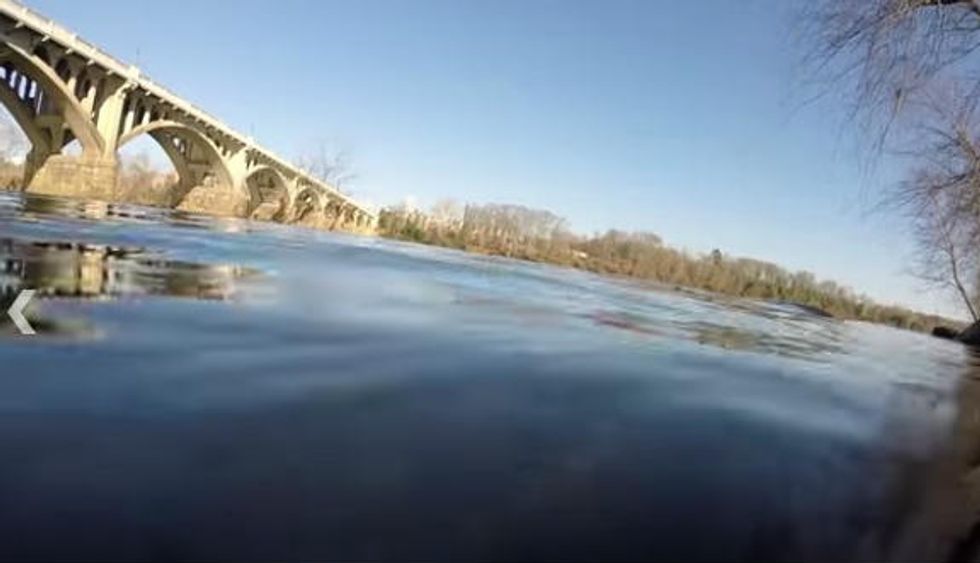 A view from the edge of the Congaree River. (Image source: YouTube)
In the process of building the infrastructure, workers are likely to revisit a moment steeped in American history: The riverbed is home to about 1.2 million cannon balls, 6,000 unfinished weapons, 4,000 bayonet scabbards and 3,100 sabres all dating back to 1865.
It's the site of where Gen. William Sherman and his Union army of about 60,000 troops torched the Confederate capital of Columbia and raided the South's armory. The North took what possessions it could, but threw the rest in the Congaree River. Years later, a tar spill coated the historical relics only to be uncovered again today.
The project, which environmental regulators are currently reviewing, would mean the construction of a 17 1/2-foot tall, 3,990-foot long dam with a 60-foot base. All that would be surround by 2,100 feet of fencing, 210 warning signs and security guards.
All told, crews will remove some 22,000 tons of "debris" from the riverbed, according to The State.
Residents and tourists have stumbled upon random objects from the Civil War treasure chest throughout the years. Despite that, marine archaeologist James Spirek isn't sure the findings will be all too big.
"I'm sure there will be some interesting items. I don't anticipate huge volumes," Spirek said.
–
Follow Jon Street (@JonStreet) on Twitter