When most people think of the hit A&E show "Duck Dynasty," they think of a wholesome, entertaining family with God-fearing values that sticks together. But Lisa Robertson, the wife of Al Robertson, revealed on Wednesday that she and her husband have had to overcome extraordinarily painful circumstances to get where they are today.
"From about the age of seven, I was sexually molested until I was 14," Lisa said on The Glenn Beck Program. "And I think that was what triggered the bad thoughts and how I related to men, and thought of myself."
Lisa said the abuse stopped on the day of her grandfather's funeral, because "for whatever reason, I was strong enough to say, 'No more. It won't happen again. And if you ever pursue me again, I'll tell my dad.'"
"I knew that my dad would kill him, is really the reason why I never told my dad," she explained. "I didn't want him to be in prison."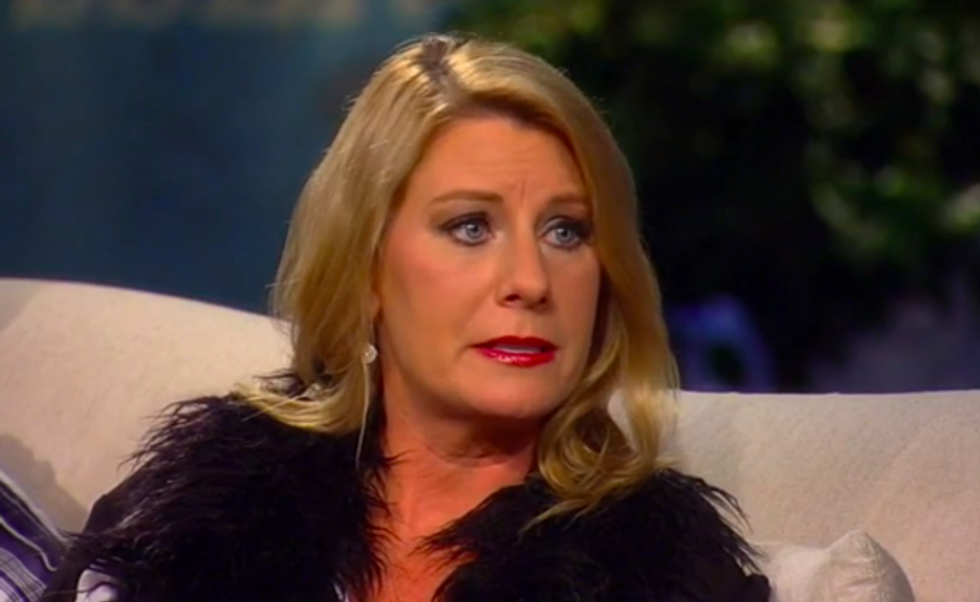 Lisa Robertson speaks on The Glenn Beck Program Jan. 21, 2015. (Photo: TheBlaze TV)
Lisa started dating Al, the beardless Robertson brother, when she was 15 and he was 17. He didn't know at the time that she had been abused, and looking back, he said he "piled on" by taking advantage of her and saying, "Hey, if you love me, you'll do this."
"I'd been in love with him since I was in the 6th grade, and I thought this would solidify the relationship," Lisa recalled. "Absolutely, we'll do it."
But the relationship didn't last, and she got pregnant at age 16 with someone else's baby. Lisa has spoken bout how she terminated the pregnancy, and said Wednesday it was the "worst mistake" she has ever made.
"I took a life. That should not be my choice," she said. "I have forgiven myself. I have found redemption through Christ. But there's not a day that goes by that I don't think about it, and the child I could have had."
When Al committed himself to a relationship with Christ, the two got back together and he said they started on a "new path." Five years later they got married, but Lisa had an "emotional affair" with one of the members of the church where Al was ministering.
The two swept it under the rug as a close call, and believe their decision not to confront their many issues is what ultimately led to a lengthy physical affair Lisa had 14 years into their marriage.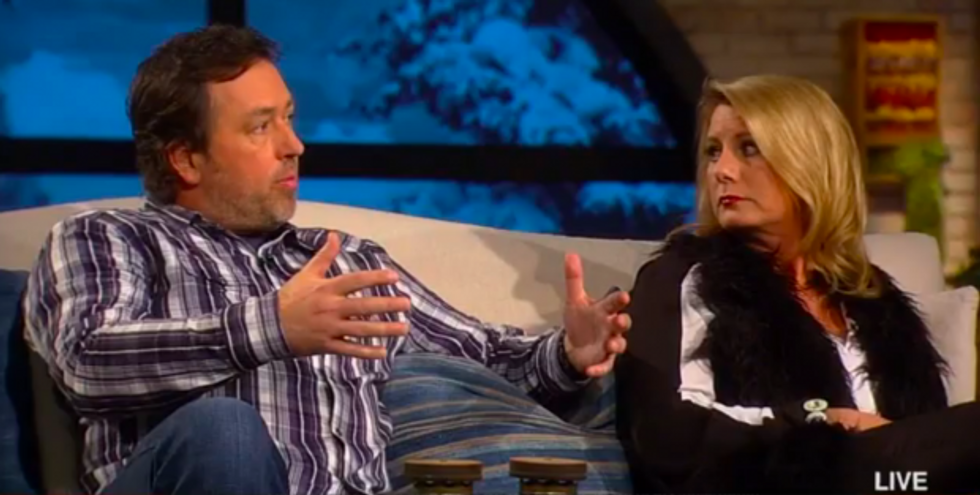 Al and Lisa Robertson speaks on The Glenn Beck Program Jan. 21, 2015. (Photo: TheBlaze TV)
"When we had been married 14 years, Lisa had an affair that lasted 14 months with a guy locally," Al said. "She didn't tell me. And this is what got us to, finally, the breaking point."
Lisa said that when they finally sought help and went to a counselor, "the very first time we sat down with her it was almost like a burden was lifted."
"I loved Lisa in spite of everything that had happened," Al said. "The question was, could I not only forgive her, but could we move forward and then live the forgiveness?"
Al said it wasn't easy, but he made a vow to forgive his wife and in 15 years, he hasn't broken it.
"I said, 'God, I'm going to make this step. I need to forgive Lisa and forgive myself, and I need to hold that forgiveness,'" he said. "And 15 years into this, I've never used what she has done or what I have done to hurt her or hurt me."
The Robertsons say they are sharing some of the pain from their past in their new book "A New Season: A Robertson Family Love Story of Brokenness and Redemption" in the hope that their story will help others.
"Molestation takes place in families way too much. We need to talk about it more," Lisa said. "We need to teach our children what is safe and what's not safe, and our grandchildren. I talk to mine about it all the time. Of course I think they think I'm weird -- 'Do you know what a safe touch is?' 'Yes, ma'am.'"
"We need to talk about abortion. We need to say out loud and on purpose, 'It's murder. It's wrong. It's sinful,'" Lisa continued. "We need to talk about affairs. ... We need to talk about it and help people overcome these things whenever it happens."
[mlbvideo content_id=37157243]
The full episode of The Glenn Beck Program, along with many other live-streaming shows and thousands of hours of on-demand content, is available on just about any digital device. Click here to watch every Glenn Beck episode from the past 30 days for just $1!