House Veterans Affairs Committee Chairman Jeff Miller (R-Fla.) said Wednesday that he'd give President Barack Obama a failing grade for ignoring the Department of Veterans Affairs' ongoing struggles to give veterans healthcare.
The VA health care scandal exploded last year, when it was found that top VA officials were keeping secret lists of veterans seeking health care, in a convoluted plot to make it look like care was being delivered quickly. In reality, thousands of veterans around the country were being denied care, and some claimed that veterans died while waiting for this care.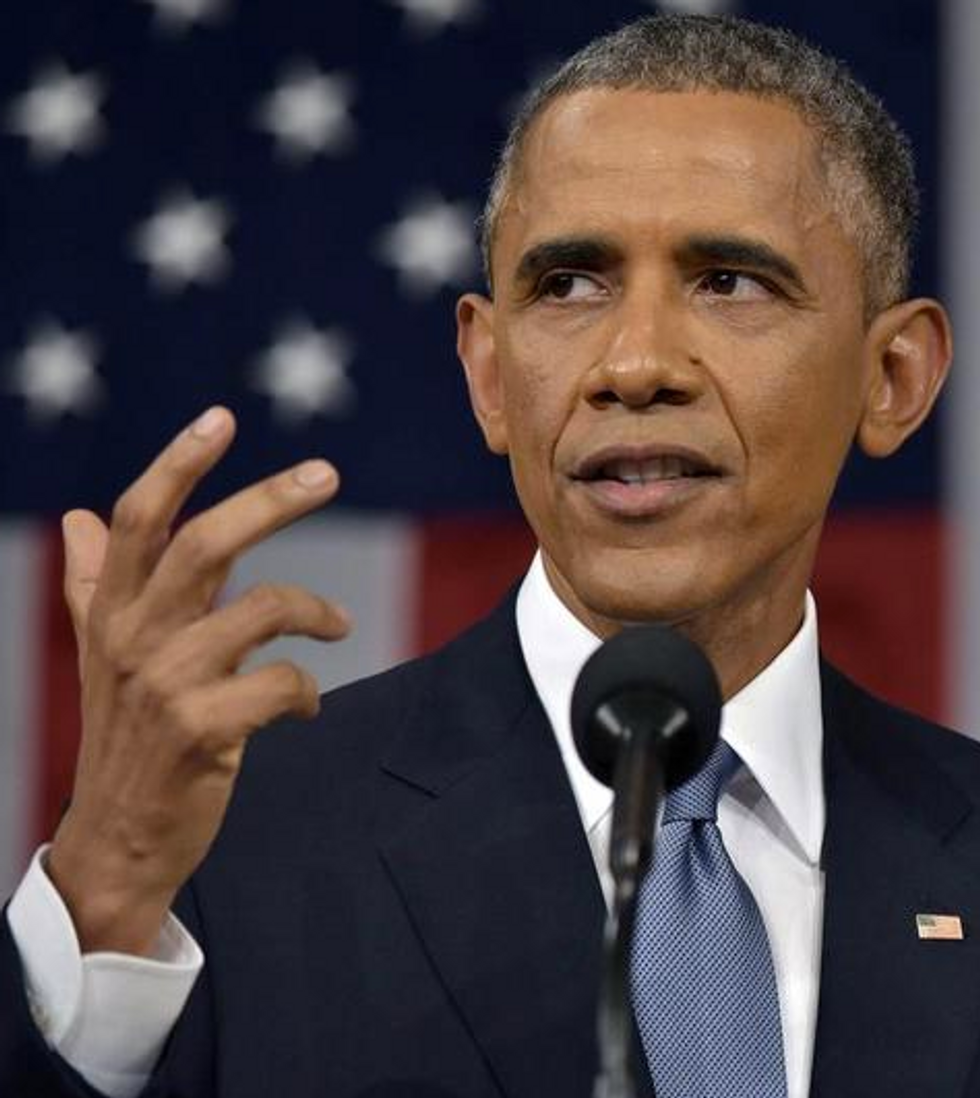 A top Republican says President Obama deserves an F- for skirting the scandal at the Department of Veterans Affairs.
Image: AP Photo/Mandel Ngan
But on Tuesday night, Obama indicated that the problem was largely over.
"Already, we've made strides towards ensuring that every veteran has access to the highest quality care," he said. "We're slashing the backlog that had too many veterans waiting years to get the benefits they need."
Obama then quickly pivoted to a call on companies to hire veterans when they can.
"He said the word 'veteran,' but he didn't talk about the debacle that has occurred and been occurring for a number of years," Miller said in an interview with NewsRadio 1620 in Florida. "He didn't address the Veterans Affairs situation at all."
"He went for an applause line, obviously, for those that support the men and women who fight for our freedom and our constitutional rights," Miller added. "I give him an F- for addressing that."
Miller agreed that Obama skirted the issue because "there's so little to report" in terms of reforms at the VA. Miller has noted for the last several weeks that so far, only two senior VA officials have been fired, and neither have been fired for their role in the scandal.
At the same time, he gave high marks to VA Secretary Bob McDonald, for at least trying to take steps toward reform.
"I would give the new secretary, Bob McDonald, an A+ for effort," Miller said. "He is doing the right things… and systematically from the very top making sure that people understand that they're going to be held accountable," he said.