A mystery "goo" along a California shoreline is killing hundreds of birds but no one seems to have any idea what it is.
"It's a full-on mystery. We have no idea what they are coated in and I'm not sure when we will have the answer," Andrew Hughan, California Fish and Wildlife Department spokesman, said, CNN reported.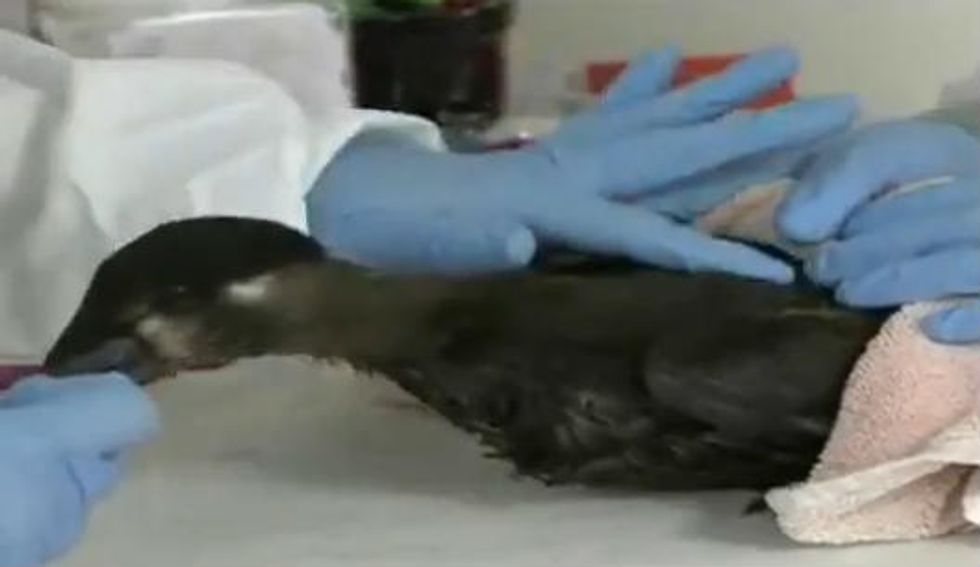 Image source: KPIX-TV
The substance has affected more than 300 birds and taken the lives of more than 100, Hughan added. Authorities are currently running tests to figure out just what the "goo" is but they've already ruled out an oil spill.
"The goo appears to be light gray in color and to me looks like rubber cement that's been played with all day and is sort of dirty. It has very little smell," International Bird Rescue spokeswoman Barbara Callahan told the Associated Press.
Rescuers found the mess Friday near Hayward Regional Park in Northern California. They spent the weekend applying soap, baking soda and vinegar to try to rub off the mystery substance. Because of their efforts, the birds that have received care are now being returned into the wild, according to Callahan. But the rescue efforts for other affected birds will continue.
"Volunteers are combing every inch of shoreline with their eyes and binoculars, running down the beach with a 20-foot pole with a net attached to it trying to save a bird," Hughan said.
–
(H/T: CNN)
–
Follow Jon Street (@JonStreet) on Twitter