It's about this time every year that people get increasingly tired of having to scrape the ice and snow from their cars just to get from Point A to Point B. But what if it was possible to have snow without needing to clear off your car?
(No, we're not just talking about a garage.)
Researchers at the University of Rochester have created a type of metal surface that can repel water using "laser patterning techniques." The superhydrophobic surfaces are more more efficient at keeping water away than the traditional coating commonly applied to cookware metals. Those surfaces must be tilted to a 70-degree angle before liquid slides off. Comparatively, this water-repellant surface requires little or even no angle, according to Sploid.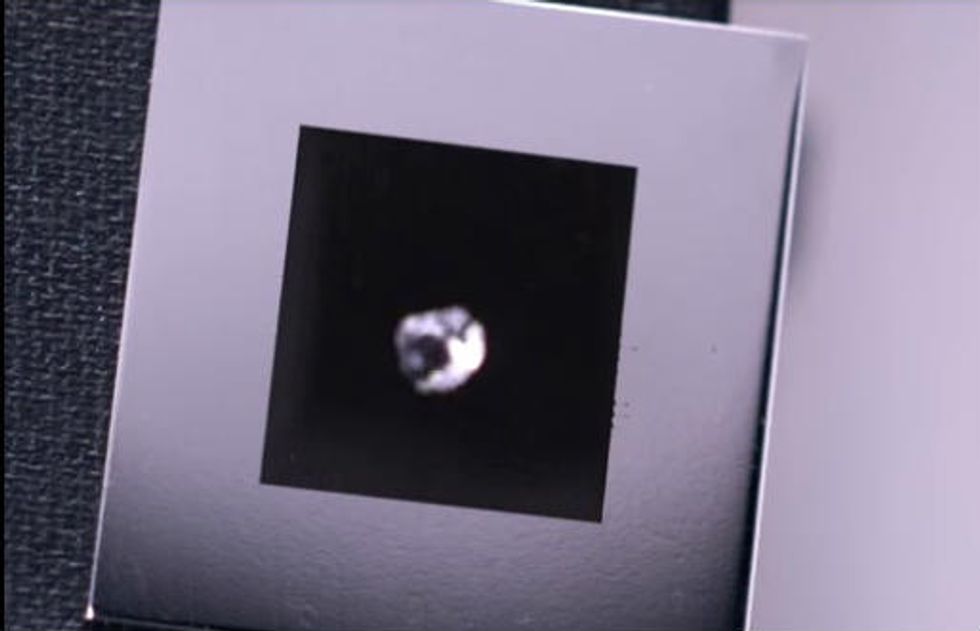 Image source: YouTube
The university posted a video Tuesday to demonstrate the latest discovery: "Potential uses include preventing icing, such as on the wings of an aircraft; or for sanitation, keeping surfaces dry and free of bacteria."
Other probable uses for the metal are computers, TVs and other electronic devices tprone to water damage. Or perhaps the surface will be used on cars, preventing drivers from having to scrape the ice and snow from their cars after harsh winter storms.
The possibilities seem almost endless, don't they?
(H/T: Sploid)
–
Follow Jon Street (@JonStreet) on Twitter