For all parents out there at their breaking point over bullying their kids suffer, the steps one Minnesota dad took to stand up for and protect his daughter may leave you inspired.
Brad Knudson of Prior Lake is white.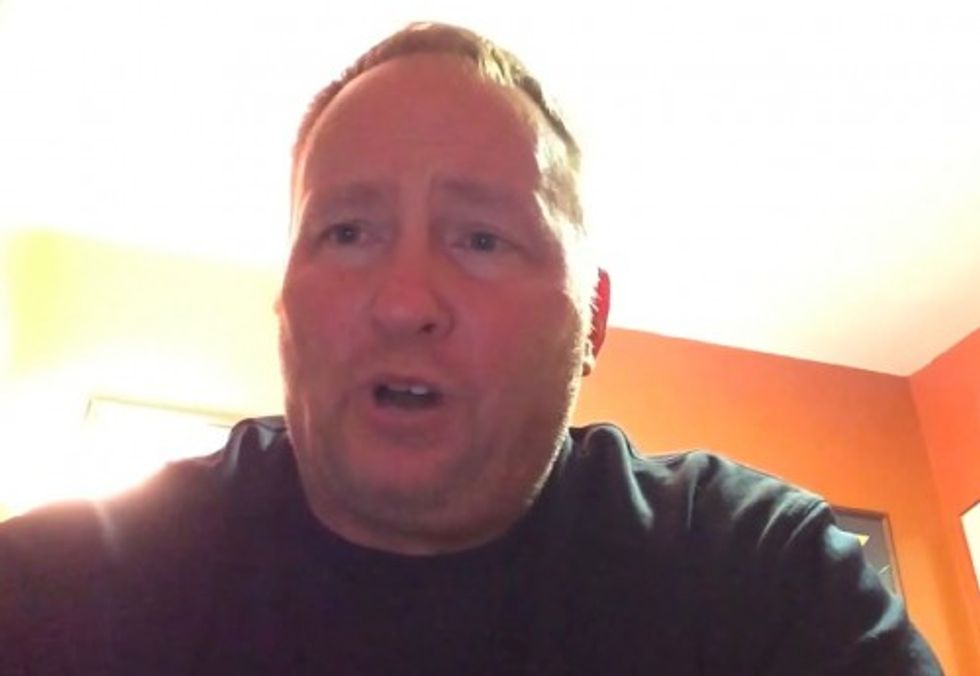 Image source: YouTube
His daughter Dierdra, adopted 11 years ago, is black.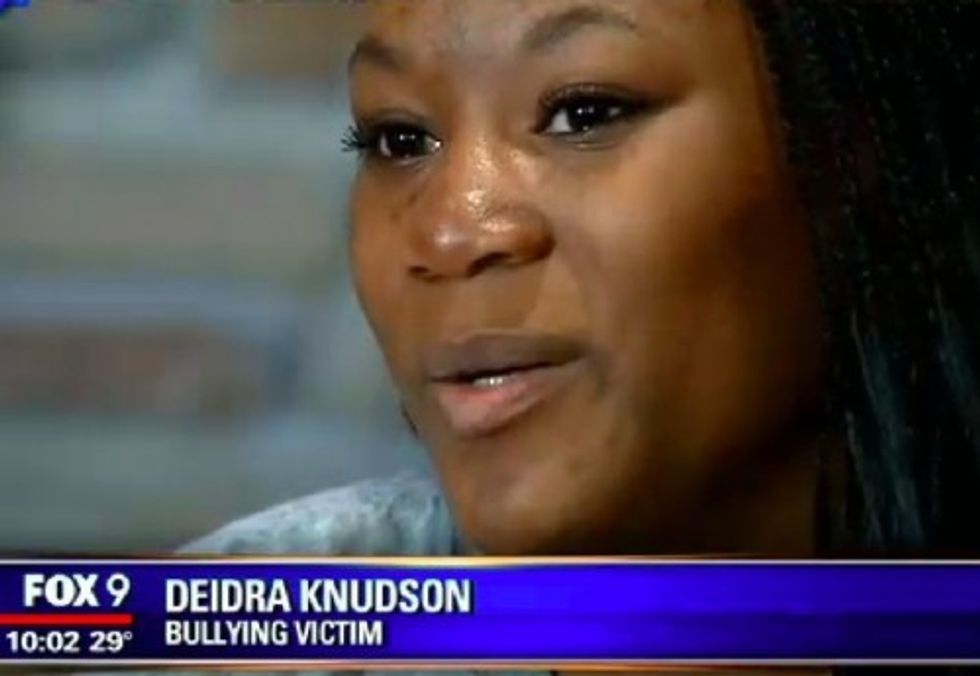 Image source: KMSP-TV
The Knudsons are no strangers to minor and subtle racism, but what happened to their eighth-grader on New Year's Eve was too serious to brush off.
Knudson said freshman twin brothers at Prior Lake High School sent Dierdra racially and sexually offensive Snapchats — smartphone messages that disappear after they're viewed — KSMP-TV in Minneapolis-St. Paul reported.
Dierdra's friend, who's white, was with her when the Snapchats were delivered and told Knudson about them. So when the fourth communique came in, Knudson and his wife got his phone and recorded the Snapchat — in which the speakers call the recipient "such a slut," "a n*****," and a "fat ass bitch."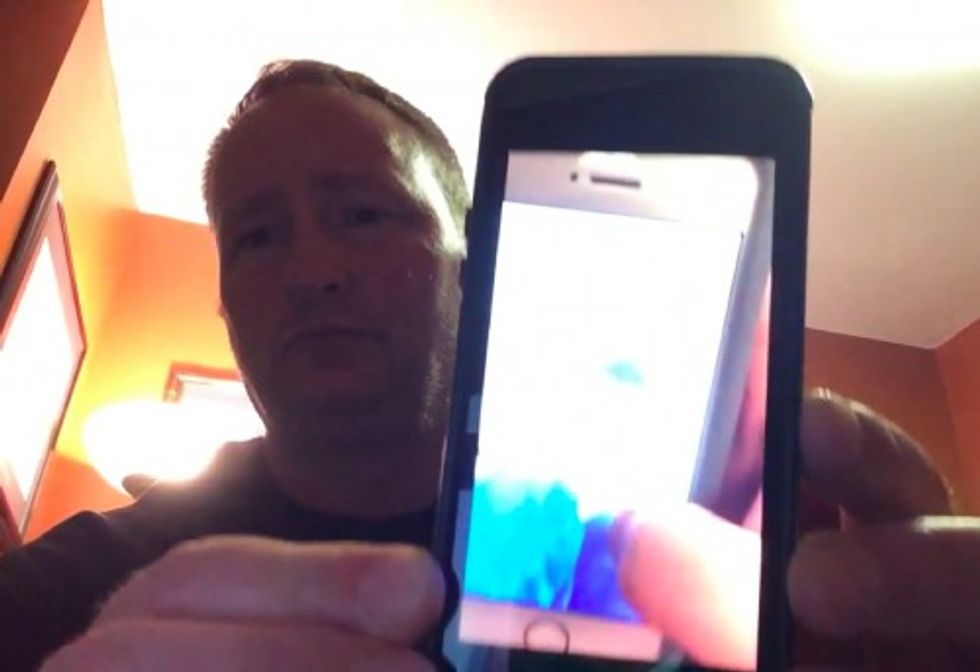 Knudson holds up cellphone showing recorded Snapchat. (Image source: YouTube)
Knudson left messages on the home phone of the boys' parents and went to their house but couldn't get in touch with them. Undeterred, Knudson went to the police. And after police at the high school apparently spoke to the twins and their parents, the parents disclosed their cellphone number — which Knudson called.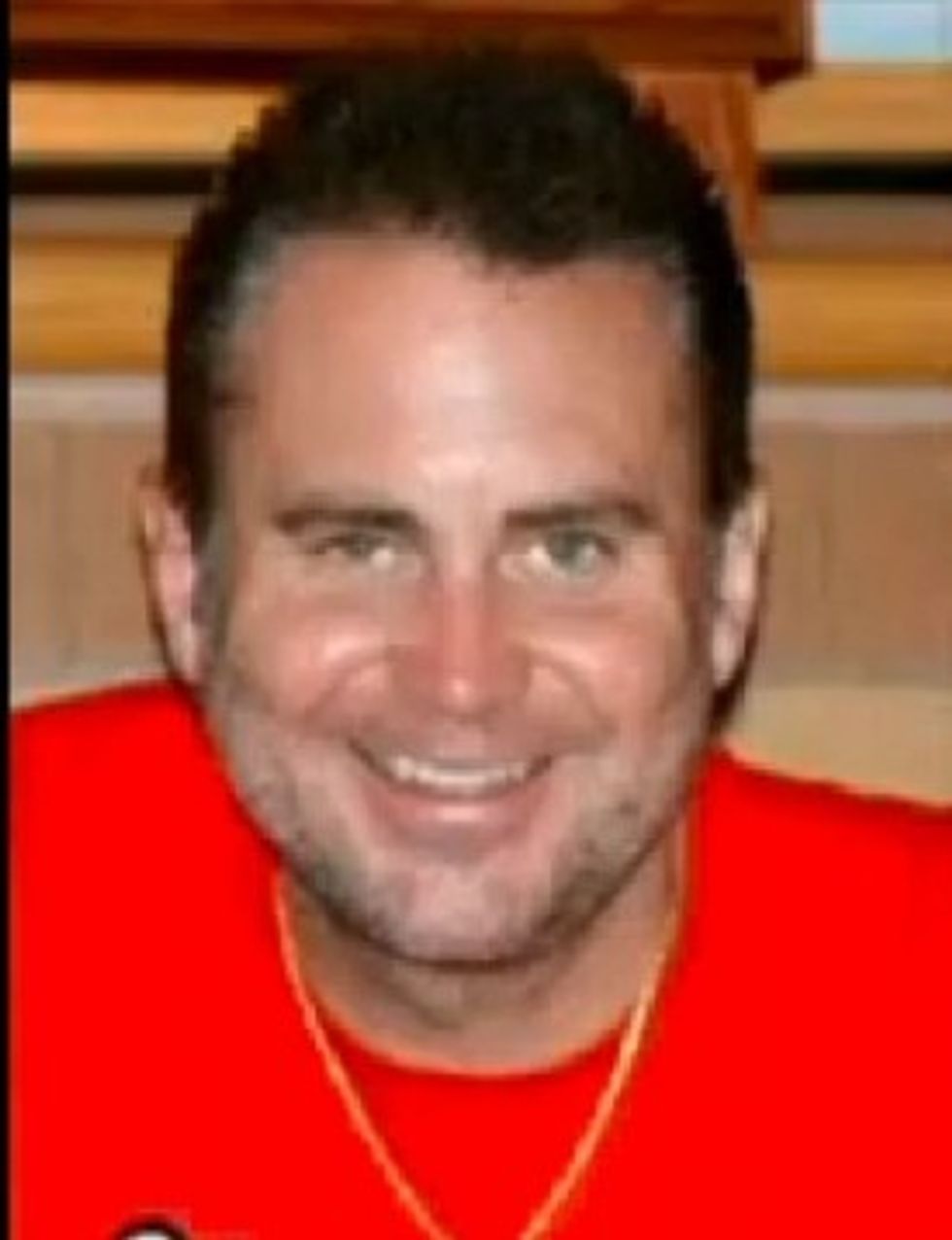 Deron Puro (Image source: KMSP-TV)
Ladies and gentlemen, allow us to introduce you to Deron Puro — the twins' dad.
According to Knudson, Puro told him the offensive language in question was regularly spoken when he was a child, and that it's common chat in their house, so he gave it nary a second thought.
The kickers are the voicemails Knudson said Puro left for him: "Yeah, Brad, tides have turned, huh? I guess you're a n***** lover. Call me back."
Here's the other one Knudson said Puro left: "Hey Brad, you're a f**. Grow up. Touch base with your kid. And, uh, you're a loser."
As you might guess, Knudson indeed called back and informed Puro that he planned to post about their interaction on social media; Knudson said Puro was OK with that.
Puro may live to regret that — because Knudson took the bold step of posting a video on YouTube outlining the entire ordeal. He played the Snapchat that Puro's twin boys allegedly sent Dierdra — which includes images of their faces — as well as the voicemails Puro left him. More than that, he included Puro's name on the video.
You can watch Knudson's clip here; it's drawn nearly 267,000 views since it was posted Jan. 19. (Content warning: This video is completely uncensored and includes racial slurs as well as profanity.)
"I just had to get this off my chest," Knudson said in the video. "I just don't know what to do, other than say I love my daughter and I don't want her committing suicide because of this." Knudson said friends of his lost their son to suicide after he was bullied, and he didn't want that to happen to Dierdra.
There's already fallout since Knudson's video went live. Puro, who was an independent contractor for a financial firm, was cut off from the outfit that used his services as of Jan. 21, KMSP-TV reported.
Puro's Facebook page has been removed and his number appears to have been disconnected, KMSP reported. The station couldn't reach him for comment.
What KMSP did find out was that Puro has a history of DWI (1989 and 2007) and his wife Barbara pleaded guilty to conspiracy to commit wire fraud and was sentenced to five years in prison and ordered to pay $6 million in restitution to victims.
Prior Lake-Savage Area Schools told the station the situation is under investigation and that the boys could be punished, although officials didn't elaborate on what that punishment might be.
Knudson's wife Wendy is organizing an anti-bullying group because, she told KMSP, the schools aren't doing enough to combat bullying.
UPDATE 5 p.m. EST: Knudson posted the following comment on his YouTube video regarding new information he and his wife have received regarding their daughter's use of the N-word:
I would like to thank everyone for their support. I just found out our daughter did not take this issue as seriously as Wendy and I. The n word is something I was taught at a very young age was not appropriate. You hear nowadays a lot of songs by People of all color use this word. You also see videos that they use this word. I have never liked it I've always thought it was inappropriate that they used it. I have now found out that my daughter during the WCCO interview decide...d to use Snapchat and send people videos of her thinking that this was a game and it was funny and she actually uses the N-word twice. Regardless of your skin color I and my wife do not tolerate this word our daughter is going to be reprimanded in an appropriate manner. I am extremely saddened and disappointed because of this video she has discredited the message that we wanted to convey. I hope that this does not stop our efforts to highlight the issues that still remain regarding bully and the effects it has on children. It is still truly an epidemic and social media has allowed us to bully individuals 24 hours a day seven days a week no matter where that person lives. Wendy and I are still dedicated to highlighting this issue and help educate our young people on the effects of bullying and how to deal with bullying. Again I want to thank everyone for their support getting this message out.
—
Follow Dave Urbanski (@DaveVUrbanski) on Twitter