After watching the Department of Veterans Affairs struggle for months to fire officials involved in the health care scandal, the chairman of the House Veterans' Affairs Committee has proposed new legislation that would try once again to inject discipline into the broken VA.
Congress passed legislation last year that gave the VA secretary new authority to quickly fire officials for inappropriate behavior. The bill was put forward after it became clear that VA centers around the country were scheming to delay health care services to thousands of veterans.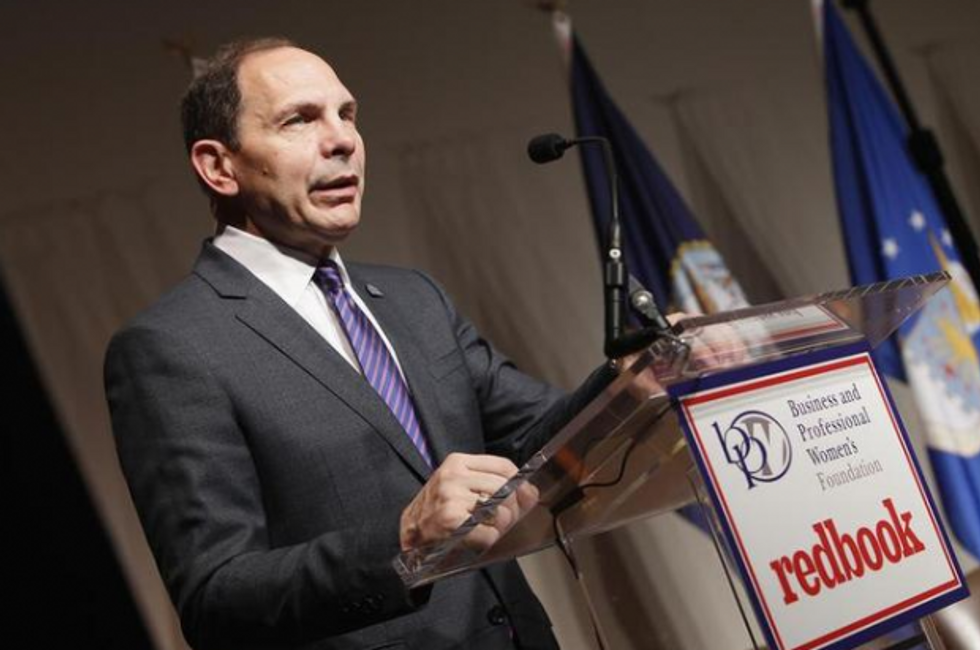 VA Secretary Robert McDonald is under the microscope again, as a GOP lawmaker has proposed a new VA reform bill.
Image: Paul Morigi/Getty Images for BPW Foundation
But several months later, just two senior officials have been fired, and neither were formally fired for their role in the scandal. Chairman Jeff Miller (R-Fla.) said it's clear that Congress needs to step in again to bring accountability to the VA, which he said is "extremely scarce" right now.
"More than nine months after the VA scandal, Americans are asking 'where is the accountability?' " he said. "Unfortunately, VA doesn't have a good answer to this question."
"That's why our focus remains on giving the VA secretary more tools to ensure corrupt and incompetent executives face serious consequences for mismanagement and malfeasance that harms veterans," he added.
Miller's bill would allow the secretary to reduce the retirement pensions of VA officials if they are convicted of a crime that influenced their work.
It would also allow the VA to only award bonuses to 30 percent of its senior officials. In recent years, all senior officials received favorable ratings, and a majority of them received bonuses.
On a related issue, the VA would have to make its employee review findings more transparent, and shift these senior officials into new jobs every five years.
Finally, his bill would limit senior VA officials to 14 paid administrative leave days each year, unless there is a good reason for an extension.