Michael Foster was in the parking lot of a Florida Walmart earlier this week when he saw a man wearing a holstered handgun under his coat and walking into the Brandon store.
So Foster, 43, followed the man, identified as 62-year-old Clarence Daniels, and tackled him in the lobby.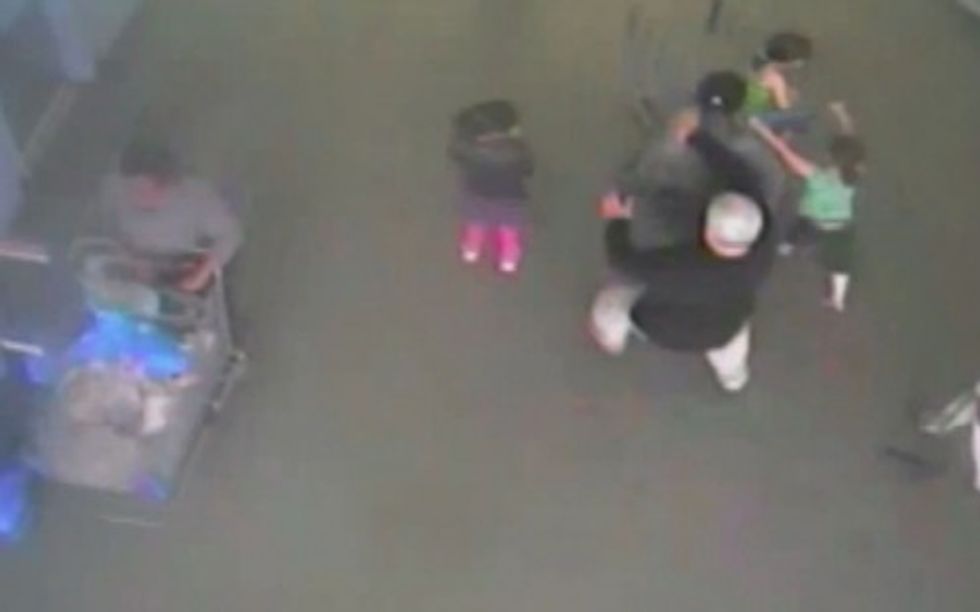 Image source: YouTube
Just-released surveillance video of the incident shows Foster bringing Daniels down from behind just feet from three small children. The Hillsborough County Sheriff's Office said Foster used a choke hold, the Tampa Tribune reported.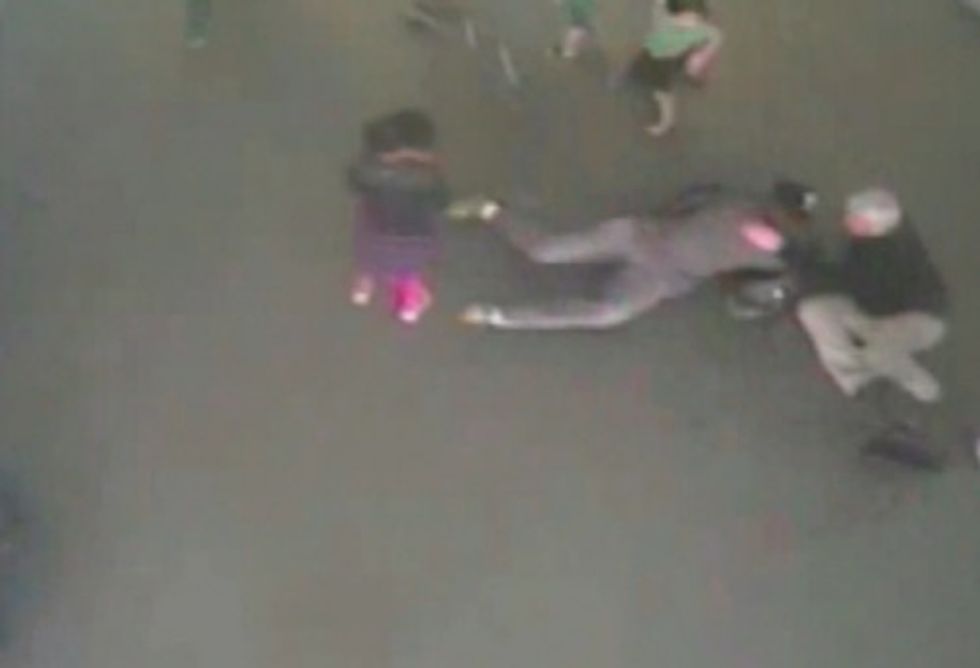 Image source: YouTube
Foster yelled that Daniels had a gun, the sheriff's office said.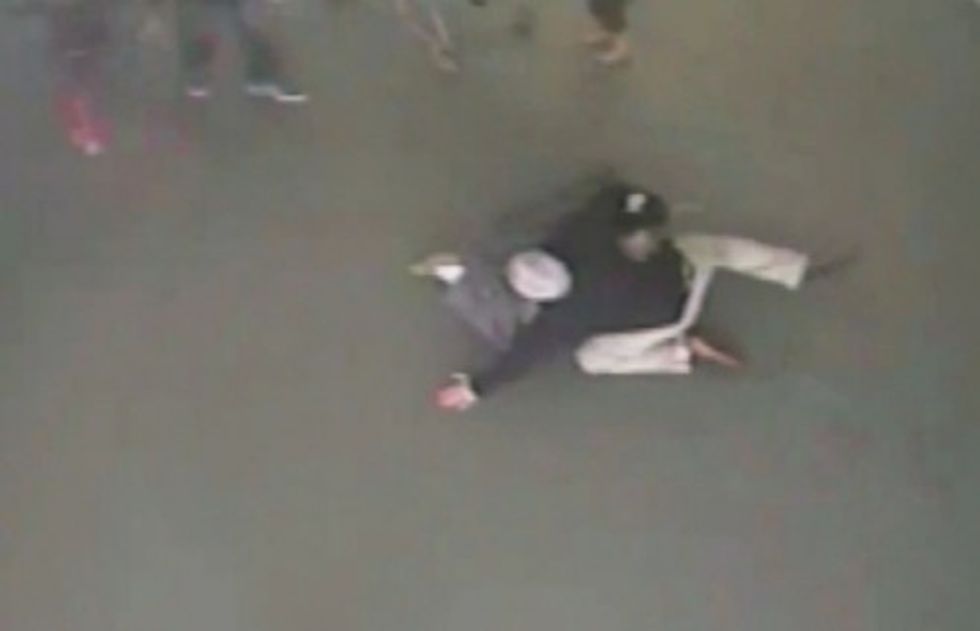 Image source: YouTube
But Daniels was yelling something too — that he had a permit to legally carry the gun, the Tribune noted.
Foster, as the surveillance video showed, continued to hold Daniels, twisting his legs around him as others approached and assisted the detainment.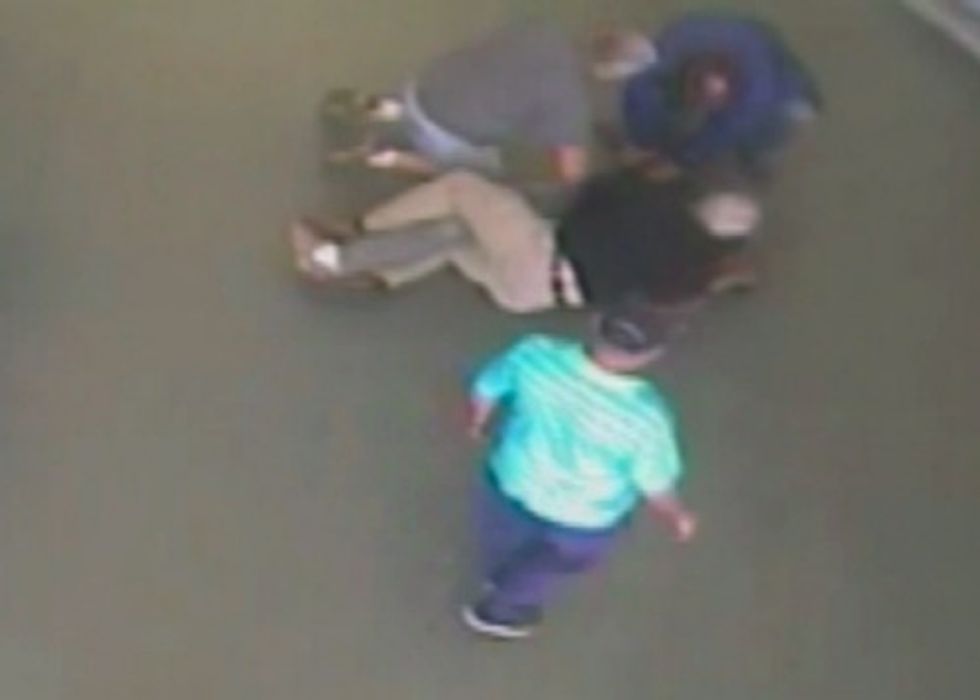 Image source: YouTube
When deputies got to the scene, it was soon determined that Daniels, in fact, had a concealed weapons permit, the Tribune said.
So rather than Daniels getting carted off, Foster — who didn't alert police or store security — was arrested and charged with battery, officials said.
Neither man was injured in the incident, the sheriff's office said.
—
Follow Dave Urbanski (@DaveVUrbanski) on Twitter