The Senate on Thursday voted down two more amendments to the Keystone pipeline bill that claimed climate change is caused by humans.
Democrats have been pushing to add language to that effect to the Keystone bill, but so far have been thwarted by broad GOP opposition.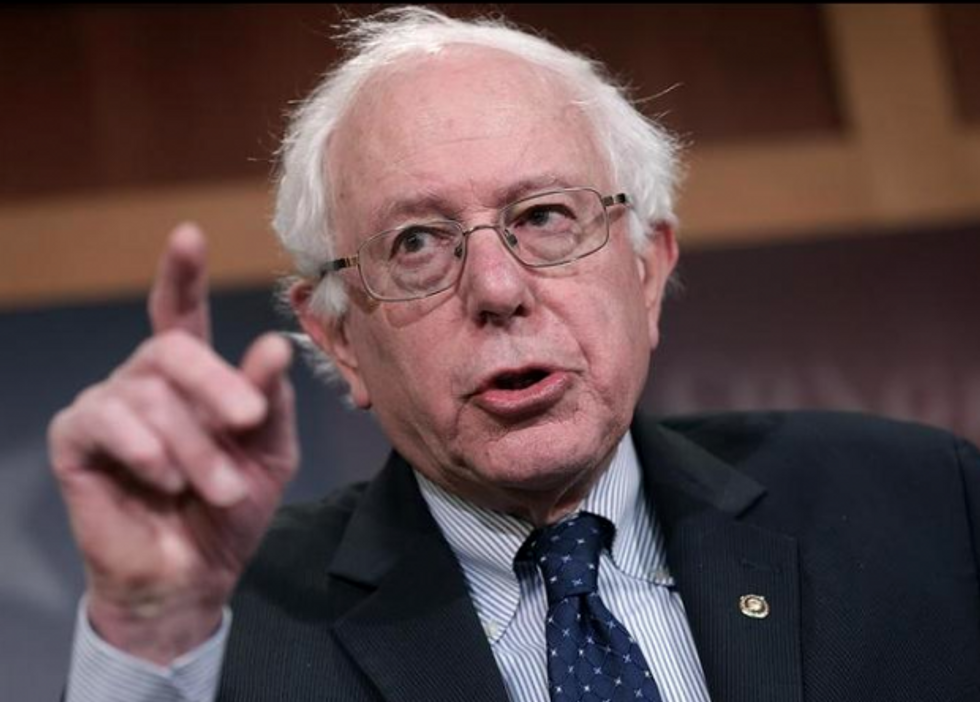 The Senate rejected an amendment from Sen. Bernie Sanders (I-Vt.) Thursday night that said climate change is being caused by human activity.
Image: Win McNamee/Getty Images
On Thursday evening, Sen. Joe Manchin (D-W.Va.) proposed language that said climate change is real and caused by humans, and that it is "imperative that the United States invest in research and development for clean fossil fuel technology."
Manchin's proposal was something of a middle ground from the Democratic side of the aisle, as it at least kept open the idea that clean fossil fuel technology can be developed. But Republicans moved to table that amendment, or kill it, and their motion was approved 53-46.
Manchin was followed by Sen. Bernie Sanders (I-Vt.), who proposed language saying that climate change is real, is caused by human activities, and has caused problems in the environment. It also said a brief window exists to solve the problem, and that the U.S. must move away from fossil fuels and toward renewable energy sources "as rapidly as possible."
But again, Republicans managed to table this proposal in a 56-42 vote.
The two Thursday votes followed similar votes on Wednesday, when Sen. Sheldon Whitehouse (D-R.I.) offered language that simply said climate change is real and is not a hoax. Because this proposal didn't say what was causing climate change, the Senate passed it 98-1.
But when another Democrat proposed language adding it's likely that human activities are causing climate change, the Senate rejected it — members voted 50-49 in favor of the amendment, but 60 votes were needed for passage.
The Senate held 15 roll call votes on amendments in all of 2014, but was on pace to exceed that number by Thursday evening. Senate Republicans have said they would allow an open amendment process, and have followed through on that pledge so far, which has made the Senate move very slowly toward passing the Keystone bill.