Glenn Beck on Friday blasted President Barack Obama's recent interview with a series of YouTube personalities, saying the man has turned the presidency into a "joke."
"The president is a joke. The president has made the presidency into a joke. He's made the State of the Union into a joke. He's made the relationship of the president with the world a joke," Beck said. " GloZell was honored. ... Sweetheart, let me tell you something. You were just used. You were used because he knew you weren't going to ask any questions. You were a shill, a propaganda shill."
Beck made it clear that he has no problem with GloZell or any of the other YouTube personalities, though he does find it peculiar that GloZell put honey in her eyes and tried to snort a condom through her nose and then spit it out.
"I have no problem with GloZell. She plays a role in society," Beck said. "She might be a nice person and everything else. Here's my problem: The president selected her to do an interview right after the State of the Union."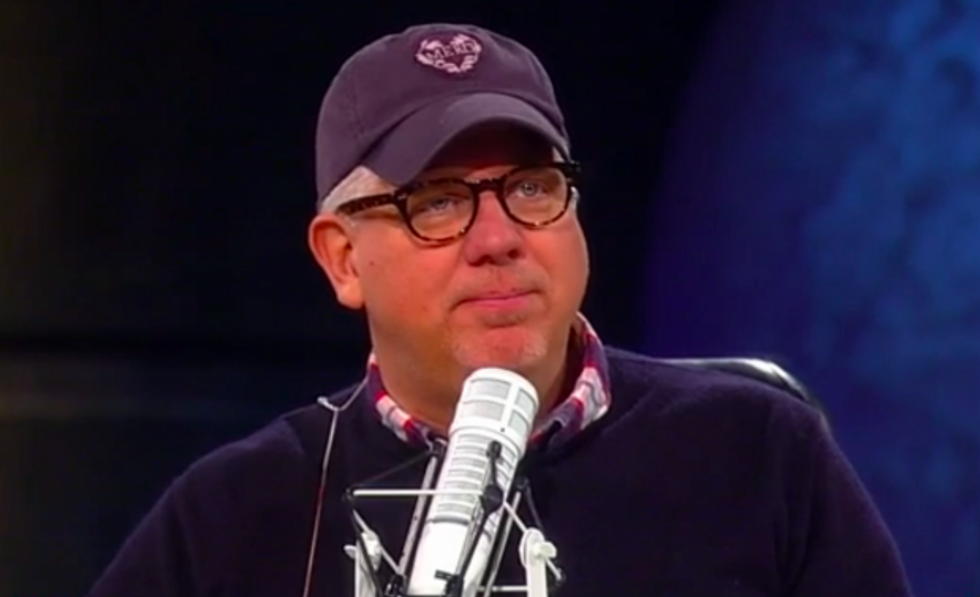 Glenn Beck speaks on his radio program Jan. 23, 2015. (Photo: TheBlaze TV)
Beck said the president is attempting to avoid real questions about everything from the Islamic State to quantitative easing, so now he is even avoiding journalists who are "in the bag," going to YouTube personalities for interviews instead.
"Is there anyone [at CNN] that says, 'You know what? This is getting ridiculous. There are serious issues in the world,'" Beck asked. "'And we agree with the president. But he doesn't even want to talk to us. Why? Because he can't answer any of those questions. And so he goes either to a foreign language or he goes to GloZell. He's not even answering to the people at all.'"
Beck's co-host Stu Burguiere speculated that the administration sees no benefit to accepting an interview where the president could be challenged.
"Look, he's won twice with [this approach] and maybe they've just realized, 'Why go out there and try to convince people who are going to know my policies aren't working?'" he said. "It's about winning."
"For us it's about the saving of the United States of America and the western way of life," Beck retorted. "What would happen in the 1930s if Winston Churchill decided just to go ... on stage with magicians and burlesque shows? That would have been the equivalent. ... Can you imagine what would have been said in the buildup to the 1930s if the prime minister of England was doing that?"
"It's obscene," Beck concluded. "It is truly obscene."
[mlbvideo content_id=37165717]
The full episode of The Glenn Beck Program, along with many other live-streaming shows and thousands of hours of on-demand content, is available on just about any digital device. Click here to watch every Glenn Beck episode from the past 30 days for just $1!