A Canadian couple out on a treasure hunt made a discovery they say they'll likely remember forever.
Latasha Williams and her husband were on a remote beach late last month on the north coast of Haida Gwaii looking for glass balls when they made the find.
"There happened to be a tiny bottle sticking up a tiny bit and I kicked it to expose it and then we noticed that there was a paper inside," Williams told Global News.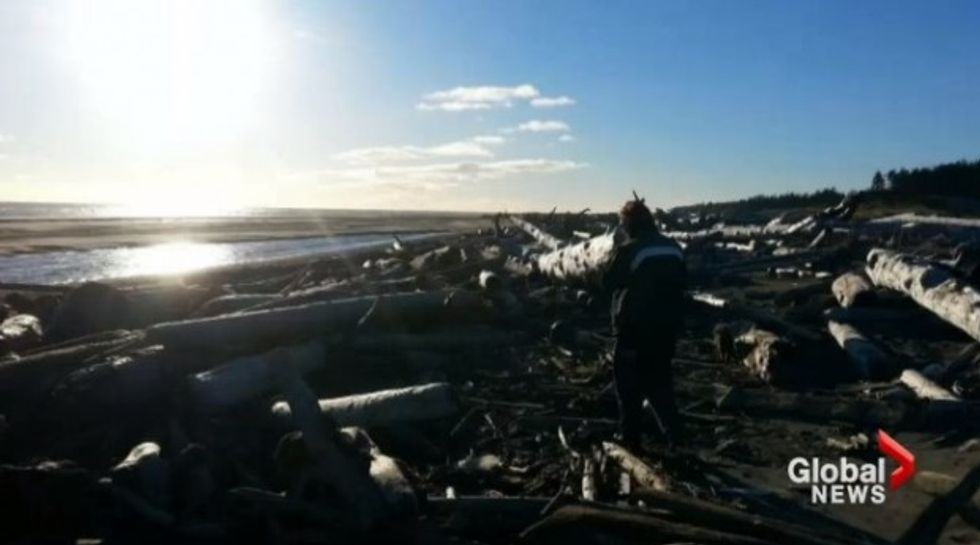 Image source: Screen grab via Global News
"When he unrolled it I asked him, 'is this for real?' Holy smoke, a message in a bottle!" she added to a local newspaper.
Inside was a note authored by professional surfer Hank Gaskell who penned the message while competing in a September surf contest in Washington State.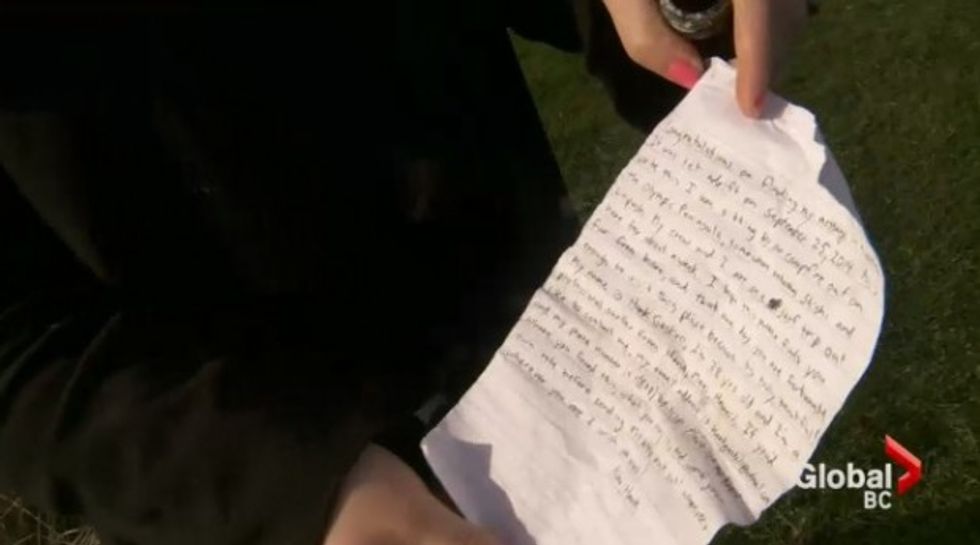 Image source: Screen grab via Global News
The bottle traveled hundreds of miles north before being discovered by the couple.
"Congratulations on finding my message in a bottle!" it said.
"As I write this I am sitting by a campfire out on the Olympic Peninsula … my crew and I are on a surf trip out here for about a week," the note continued. "I hope this letter finds you far from here, and that some day you are fortunate enough to visit this place because it is truly beautiful."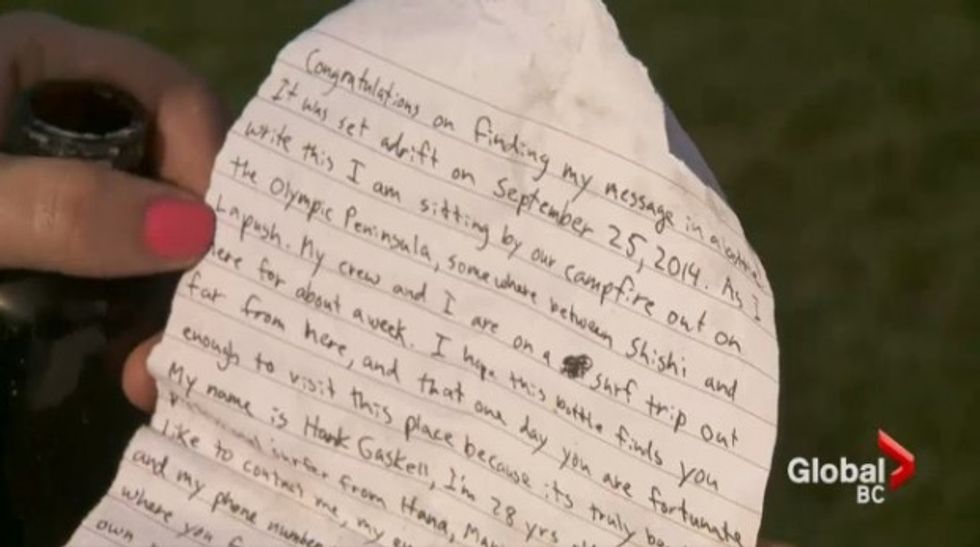 Image source: Screen grab via Global News
The 28-year-old surfer added his contact details and Williams said they were able to get in touch with him through email.
"He didn't expect anything to come from it at all," she told the Haida Gwaii Observer. "We really enjoyed talking to each other."
This is awesome- I threw a message in a bottle a few months back while on a surf trip in Washington… http://t.co/0gPlduG1yx

— Hank Gaskell (@hankgaskell) January 17, 2015
Before they found the message, the couple was looking for places to visit for a vacation. Now they've decided on Hawaii.
"If this isn't a sign to go to Maui, I don't know what is," Williams said. "(Gaskell) said for sure to give him a call when we get there."
—
Follow Oliver Darcy (@oliverdarcy) on Twitter