He spent more than 200 days in jail — without ever being convicted of a crime.
A man slipped through the cracks of Dallas' criminal justice system in a major way when he was jailed and essentially forgotten last year, WFAA-TV reported.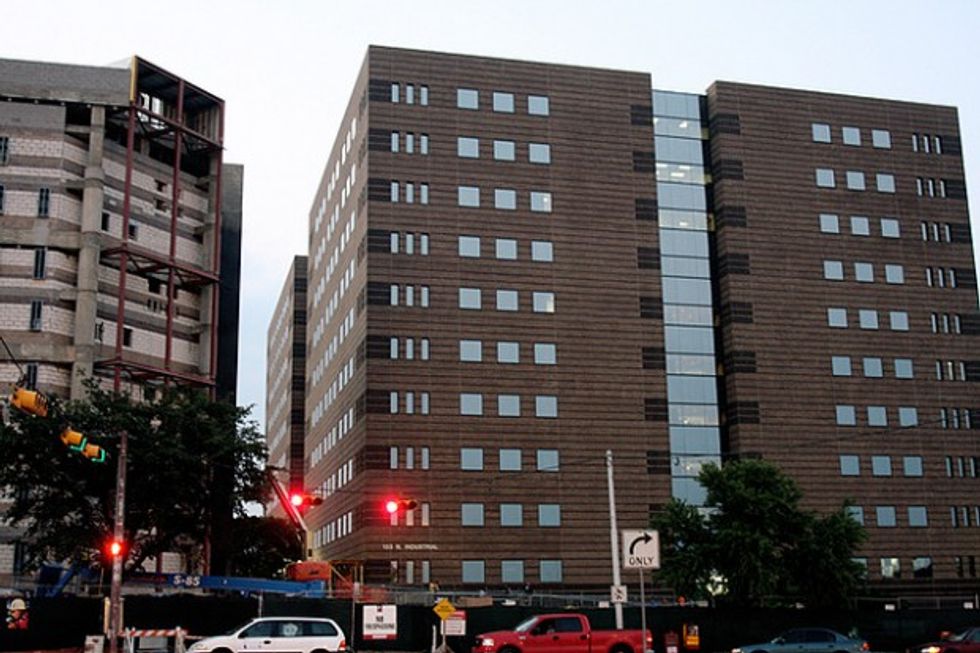 Dallas County jail. (Image via Laura Seewoester/flickr)
The 37-year-old man had been arrested and convicted of criminal trespassing before — 27 times, WFAA reported — but when he was jailed on June 21, things took a strange turn.
He was arraigned and his bail was set at $500, and then nothing more happened.
He pleaded with guards day after day, but it wasn't until he wrote a desperate letter to the public defender's office that attorney Laura Buehner picked up his case.
"He was either met with people just ignoring his pleas or requests," Buehner said, "or people saying, 'I don't know what to do to help you. It's not my area. It's not my job.'"
Dallas attorney Pete Schulte explained that guards ignoring an inmate's please isn't uncommon.
"When an inmate asks, 'When I am going to get a court date?' nothing is going to prompt a jail guard to run that up the chain, because it's asked probably a hundred times a day," Schulte said. "You would have to get a very unique circumstance where a jailer would take it upon himself to go look into it."
Ultimately, Buehner was released on Jan. 9 "in the interest of justice," after serving 203 days in jail — more than the maximum 180 that would have come with a criminal trespassing conviction, WFAA noted.
The cost to Texas of holding the man: $60 a day, or some $12,000 total.
"Additional safeguards have been put in place to make sure this doesn't happen again," said Bill Wirskye, the second-in-command for newly sworn in District Attorney Susan Hawk.
Watch WFAA's report below:
—
Follow Zach Noble (@thezachnoble) on Twitter