On Friday night, basketball history was made.
Klay Thompson led the Golden State Warriors to victory against the Sacramento Kings Friday night single-handedly by scoring a record-breaking number of points: 37 in one quarter.
That's more than any NBA player has ever scored in a single quarter.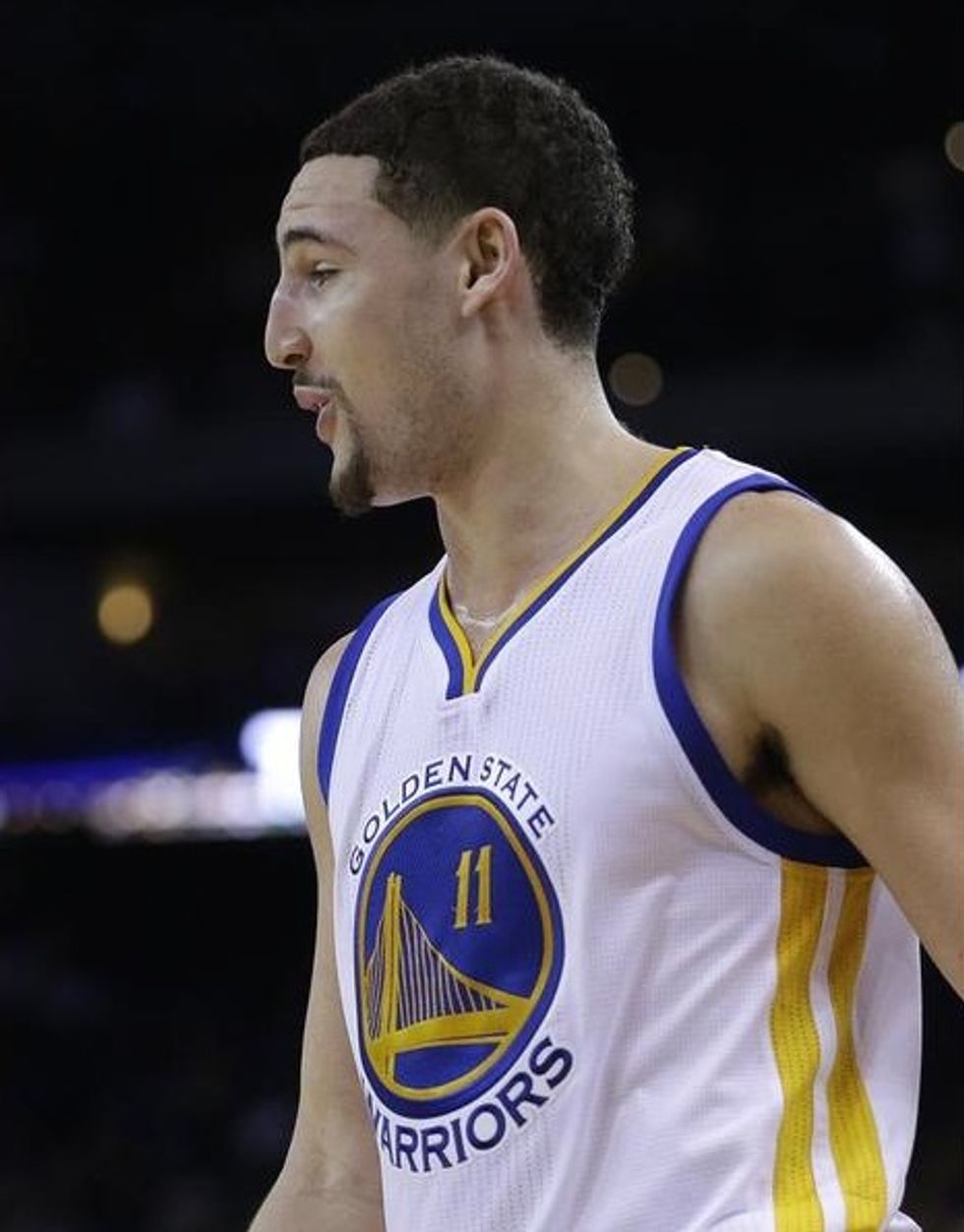 Golden State Warriors' Klay Thompson during the third quarter of an NBA basketball game against the Sacramento Kings Friday, Jan. 23, 2015, in Oakland, Calif. (AP Photo/Ben Margot)
As SBNation's Seth Rosenthal put it, "This may honestly be the densest hot streak in the history of professional basketball. It was like watching an atom split on the hardwood."
"He can't miss!" one announcer exclaims after Thompson sinks his umpteenth 3-point shot, while the other says, "I've never seen a shooting display like this."
Watch every single third-quarter basket Thompson scored below:
The previous NBA single-quarter scoring record was 33, scored by George Gervin in 1978.
On Twitter, fans and fellow NBA players quickly posted stats and their amazed reactions.
Correction: Klay averaged 2.64 points per shot in the third. His True Shooting percentage was a mere 132%.

— Tom Ziller (@teamziller) January 24, 2015
ONLY TWO OTHER WARRIORS SCORED POINTS IN THE QUARTER TWO EACH

— Dan Devine (@YourManDevine) January 24, 2015
Wow. Klay

— Dirk Nowitzki (@swish41) January 24, 2015
Meanwhile, Thompson's dad couldn't help but grin as he watched his son make history.
Here's dad Mychal Thompson watching his son Klay drop an NBA record 37 points in one quarter on the LAL team plane: pic.twitter.com/ebnR9N4h3R

— Mike Trudell (@MikeTrudell) January 24, 2015
The final score of Friday's game: Golden State 126, Sacramento 101.
—
Follow Zach Noble (@thezachnoble) on Twitter