CAMARILLO, Calif. (AP) — The average price of a regular gallon of gas dropped 13 cents in the past two weeks to $2.07, but it could soon rise.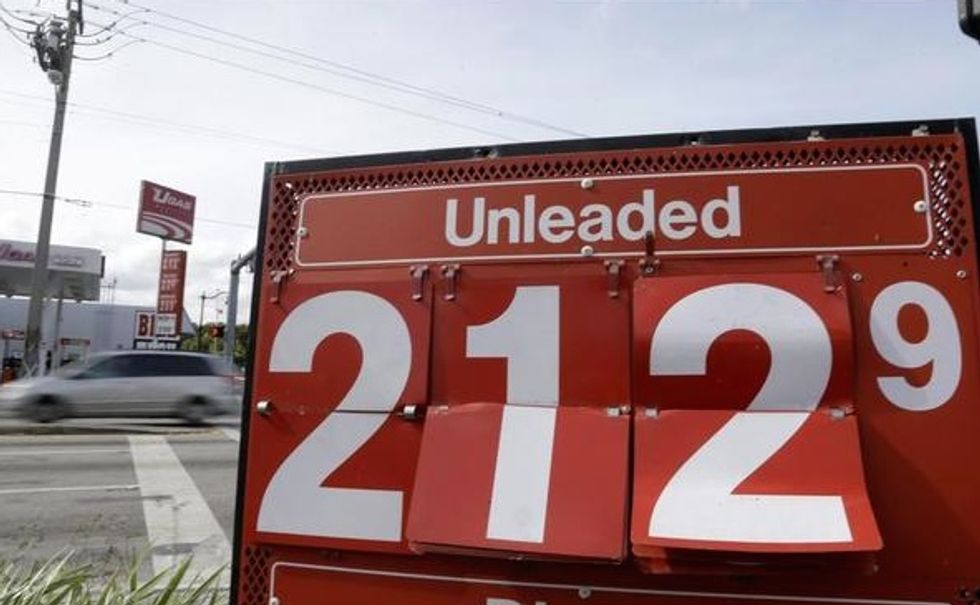 The price of unleaded gasoline is displayed at a Westar gas station, Friday, Jan. 23, 2015, in Miami. For the first time since 2009, most Americans are paying less than $2 a gallon. Just three months ago experts were shocked when it fell under $3. (AP Photo/Lynne Sladky)
Industry analyst Trilby Lundberg said Sunday that the lowest prices in more than five years are likely to increase because of rising wholesale prices.
Lundberg says rising costs of crude oil the past 10 days should eventually be seen at the pump.
San Francisco continued to have the highest-priced gas in the Lower 48 states at $2.54 a gallon. Albuquerque, New Mexico, remained lowest at $1.73 a gallon.
Lundberg says prices at the pump are $1.24 lower than this time last year.
The average price in California was $2.43 a gallon.
The average national price for midgrade gas is $2.31. For premium, it's $2.47.