Earth has one sun, Tatooine has two and Mongolia has — wait, isn't Mongolia on Earth?
A rare phenomenon gave the Mongolian sky the appearance of having three suns, the Guardian reported this week.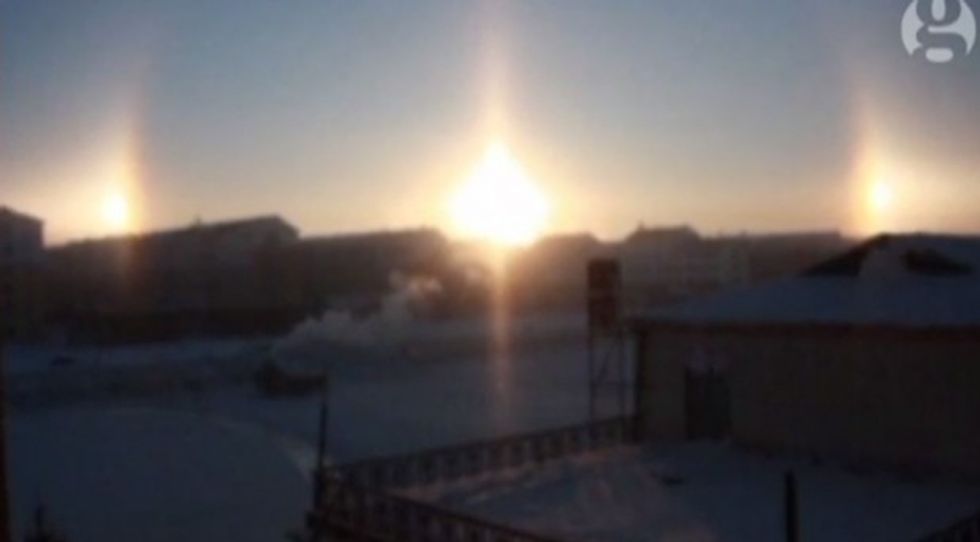 An image from Mongolia in which the skyline appears to contain three suns. (Image via the Guardian)
A combination of sub-zero temperatures and ice crystals in the air made the effect possible, the Guardian noted.
See the triple sun in the video below:
—
Follow Zach Noble (@thezachnoble) on Twitter