Wearable fitness trackers like those manufactured by Nike, Fitbit and Jawbone have become staples of everyday healthy living, turning anyone and everyone into their own fitness coach to monitor the calories they're burning and their level of physical activity.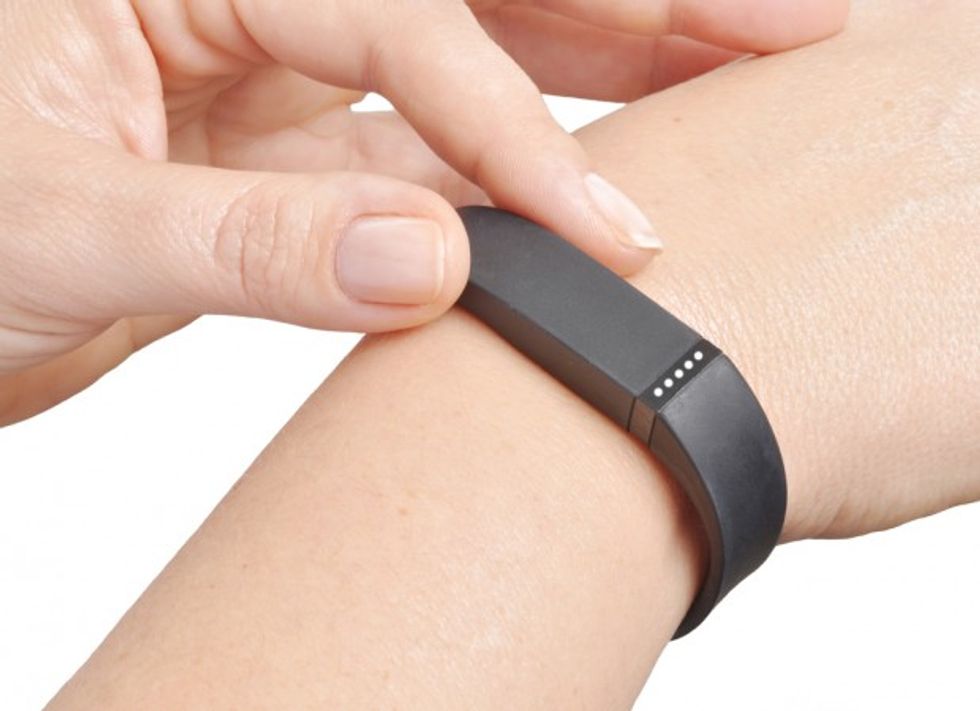 Fitbit fitness trackers have gained steadily in popularity. (Photo credit: Shutterstock)
In fact, 22 million fitness trackers were sold just last year and another 130 million are expected to be sold by 2018. Given their increasing popularity, Anna Magee, editor of women's health magazine Healthista tested a few to see how well they actually work.
What Magee found is that users might not be getting an accurate reading at all: some measured fewer — or even more — calories than actually burned.
In order to spot any differences, Magee wore the devices at the same time. Originally a wearer of the Nike+ FuelBand, she strapped on a Misfit Shine one morning as she went about her 30-minute workout and 25-minute walk to work, the Daily Mail reported.
When she arrived at work, she was left trying to make sense of some conflicting results: The Misfit Shine said that she'd burned 250 more calories than the number Nike's FuelBand claimed she had just shed.
Magee contacted each of the manufacturers to see their studies used to determine the accuracy of the bands; neither company produced them.
"There's little published data from manufacturers on the validity of these fitness monitors," Iowa State University kinesiology professor Gregory Welk told the Daily Mail. Welk has also tested various fitness bands and has found discrepancies in each of their results.
Magee then decided to test her Nike+ FuelBand and Misfit Shine against four other fitness trackers: the Jawbone Up, FitBit Flex, Garmin Vivofit and the Ki Fit.
The results from all six devices were mixed. After working out for a half hour in the morning, walking 25 minutes to work, sitting and typing at her job all day and walking another 25 minutes home, she discovered that she'd burned somewhere between 1,591 and 2,196 calories: each of the bands displayed an different number.
Determined to figure out which one was more accurate, Magee turned to exercise science professor Dylan Thompson at the University of Bath in the United Kingdom. Thompson and Magee used an indirect calorimetry machine to pit the questionable results from the fitness tracking bands against that of a more reliable lab machine.
So wearing the six fitness bands to exercise again, Magee also wore a mask that measured her carbon dioxide and oxygen levels as she inhaled and exhaled.
Garmin calculated that while walking, Magee had burned 26 calories.
Nike's FuelBand, however, calculated 30 calories.
Fitbit Flex said she got rid of 54 calories.
Jawbone Up pegged her at 38 calories shed.
Misfit Shine estimated 49.
Ki Fit said 40.
But the actual number of calories Magee cut while walking, according to the indirect calorimetry machine: just 28.2.
None of the manufactures returned TheBlaze's request for comment; you can see the discrepancies in the other three fitness categories measured in the chart below, via the Daily Mail:

Image source: Daily Mail
(H/T: Daily Mail)
–
Follow Jon Street (@JonStreet) on Twitter