You'd have a tough time mistaking this for an actual rifle round, and if you tried to load it into a gun, you'd never be able to fire it.
But American Airlines still apparently considered it "ammunition."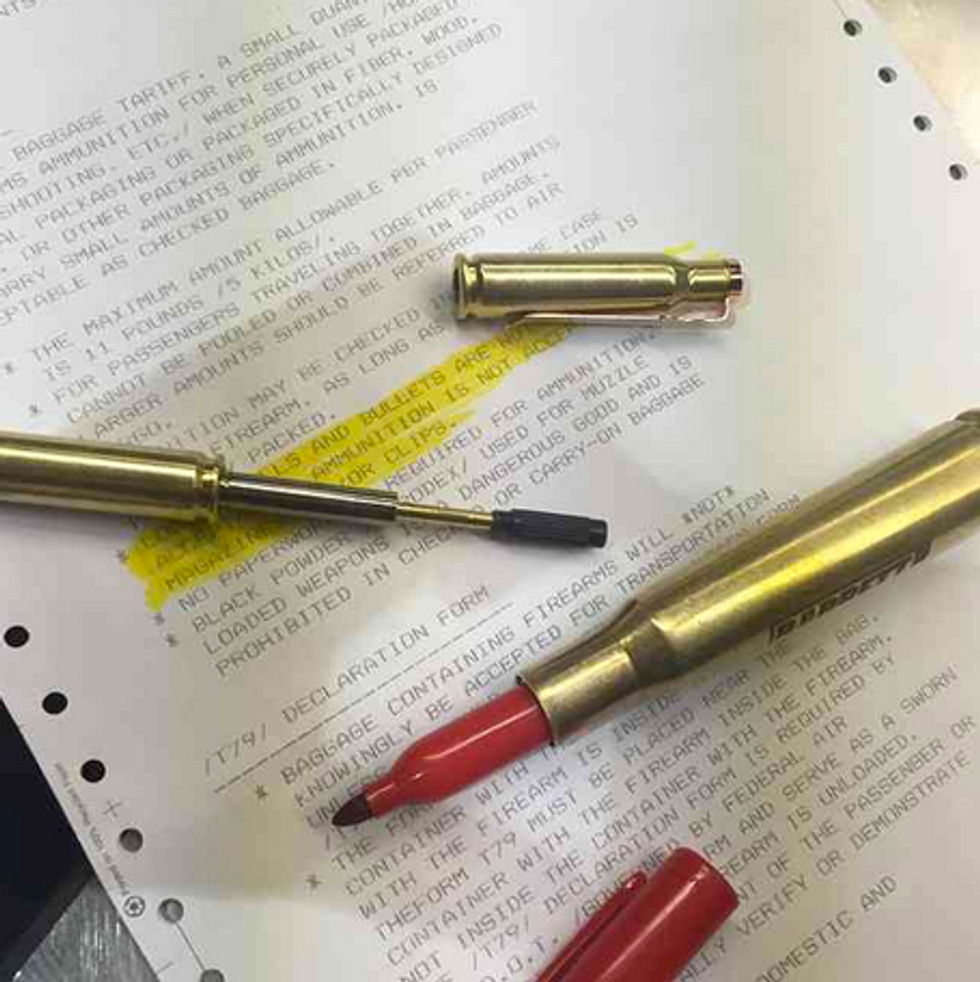 Photo: Dana Loesch
TheBlaze's Dana Loesch ran into the strange predicament when she flew back from SHOT Show last week.
As she chronicled on her website, Loesch had received some pens cloaked in 50-cal casings as a gift from the owner of Junior's Bullet Pens, a company founded by a loving father based on the idea of his fallen, special forces son.
When she got to the airport to fly home after the expo, Loesch figured she'd head off any potential trouble by putting the pens in her checked bags and letting her airline, American Airlines, know about the items.
She also told the airlines employees about some knives in her bag — and that's when she said some strange decisions were made.
"[N]ot wanting to alarm government workers who may later search my bag, I told the ticketing agent what was in my checked bag so she could warn TSA," Loesch said. "The knives she had no problem with, it was the pens that caused her concern. Verbatim: 'The knives are OK but those pens I'm not sure.' She and the other agents stared at the pens."
After a half-hour wait, the employees hauled out American Airlines' rules — and decided the pens weren't kosher because they still counted as "ammunition."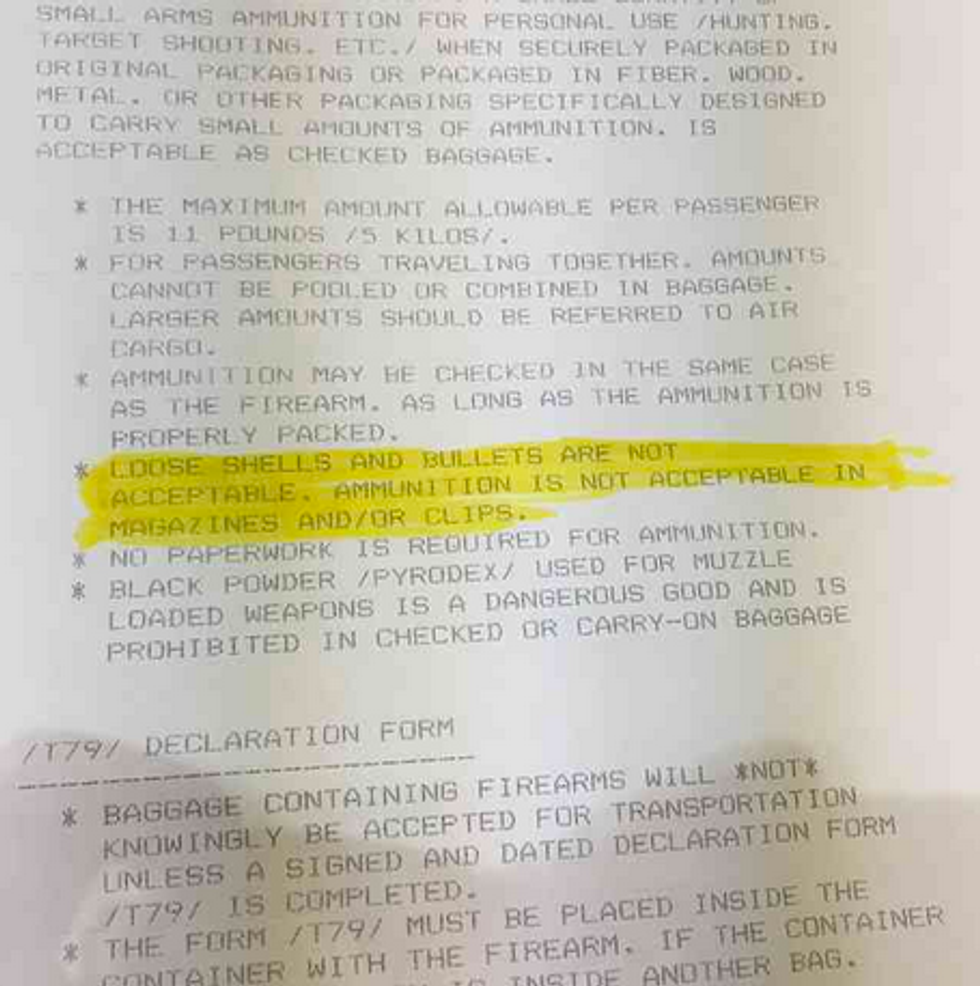 Photo: Dana Loesch
But while American nixed the pens, the TSA wouldn't have had a problem with them.
When asked if a shell casing-turned-pen is OK to bring on a plane, TSA spokesperson Ross Feinstein told TheBlaze, "That is correct. The only restriction is on live ammunition, which can be transported in checked luggage, but must be packed properly."
American Airlines did not return several requests for comment from TheBlaze on Tuesday.
American Airlines did not return several requests for comment from TheBlaze on Tuesday.
Loesch was understandably frustrated with the whole debacle.
"American Airlines should not make its employees suffer through enforcing inconsistent, poorly-written rules," she wrote of the affair. "It isn't fair to the employees or the customers. American Airlines execs and rule-writers should also take classes so as to better distinguish a pen from a round."
She added, "I really don't want to fly with this airline again."
The story has a somewhat happy ending.
"I didn't want to throw [the pens] away, so we made our way to the USO so I could give the pens to people who would appreciate the story and value behind them," Loesch said. "As I explained to the wonderful, smiling, generous lady at the counter why I wanted to leave the pens with them (they were shocked), she offered to mail them for us. I put every bit of cash I had into their donation box."
Watch her report on the incident below:
[mlbvideo content_id= 37178835]
The owner of Junior's Bullet Pens will join Loesch on TheBlaze TV on Tuesday at 6 p.m ET to talk about the incident.
—
Follow Zach Noble (@thezachnoble) on Twitter