Teachers at a Gustine, Texas, elementary school are under fire from parents after forcing students to lower their pants and expose their underwear for a "poop inspection."
Educators had been "finding poop on the floor," one parent told WFAA-TV, so they instructed students to expose their underwear in an effort to find the culprit.
"I felt uncomfortable, and I didn't want to do it," 11-year-old Eliza Medina told WFAA-TV. "I felt like they violated my privacy."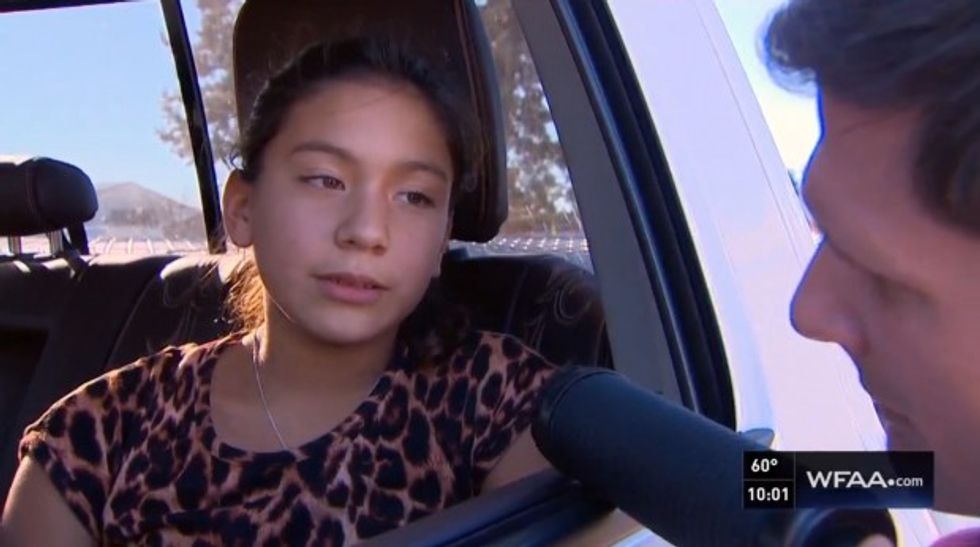 11-year-old student Eliza Medina said students were forced to pull down their pants as part of a poop inspection. (Image source: Screen grab via WFAA-TV)
"I said I didn't want to, but I was told I had to because all the kids had to," the young student added.
Approximately two dozen students were divided up by gender, taken into separate rooms and ordered to "pull down their pants," Eliza's mother, Maria, told WFAA.
"I was furious ... I mean, I was furious," she added. "If you can't do your job or you don't know what you're doing, you need to be fired. You shouldn't be here."
[sharequote align="center"]"I was furious ... I mean, I was furious."[/sharequote]
After the story gained attraction in the small Texas town, Gustine Independent School District Superintendent Ken Baugh admitted instructors made a mistake.
"That's not appropriate, and we do not condone that," he told WFAA.
However, Baugh said that the students were only forced to lower down their pants just a little bit.
Eliza disagreed, saying the students were told to pull their pants to "like ... where your butt is."
—
Follow Oliver Darcy (@oliverdarcy) on Twitter