After examining the first radar images of the asteroid that raced by Earth Monday, scientists have determined that the space rock had its own small moon, NASA said in a statement.
The moon was about 230-feet across, the space agency said, noting that radar is a powerful tool for studying key aspects of asteroids.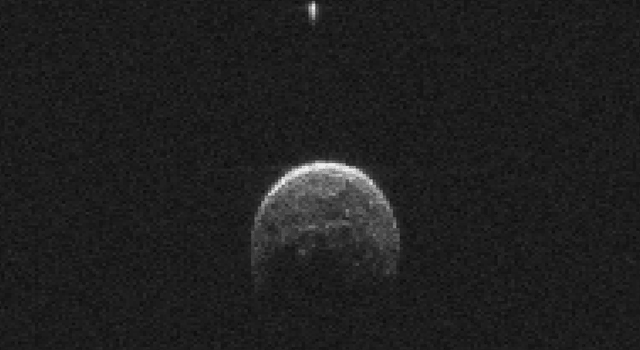 The 1,100-foot wide asteroid flew by our planet at 11:19 a.m. ET, marking the last time a known asteroid that size will pass by our planet until 2027.
The radar images were captured by NASA's 230-foot-wide Deep Space Network antenna which is located in Goldstone, California.
The resolution on the photographs is 13 feet per pixel, the space agency said.
(H/T: Mashable)
—
Follow Oliver Darcy (@oliverdarcy) on Twitter
—
Featured image and gif courtesy of NASA.