If your 2015 new year's resolution is to quit smoking, look no further than this disgusting footage of what that tobacco smoke might be doing to your lungs.
Chinese television station CCTV aired the footage January 21 and the videos were then shared via ChinaSMACK Friday.
"Look at these smokers' lungs! To extend your life: Give up smoking! — Do you know? Over 80 percent of lung cancer cases are believed to be caused by long-term smoking or "second hand smoke!" one comment on ChinaSMACK reads.
"In the images, the lung of someone who has smoked for 15 years is covered with large black spots, while the lung of a 30-year smoker is even more of a ghastly sight, where even the inside is covered with cancer causing substances," the commenter continues.
As the Daily Mail reported, there are approximately 300 million smokers who live in China and about 700 million people are exposed regularly to second hand smoke. The tobacco smoke contributes to the deaths of at least 3,000 people each day. If that number isn't reduced, the World Health Organization estimates the number of people to die from tobacco smoke in China by 2050 will reach three million, the equivalent of about 8,200 tobacco-related deaths each day.
In the U.S., the Centers for Disease Control estimates that in 2012 (the most recent year for which data are available), 42.1 million Americans considered themselves to be smokers. Meanwhile, more than 16 million suffer from a disease caused by smoking. Each year, about 480,000 people in the U.S. die from smoking-related causes. That number includes the number of people exposed to excessive amounts of second-hand smoke.
Take a look at the gruesome effects tobacco smoke can have on your body: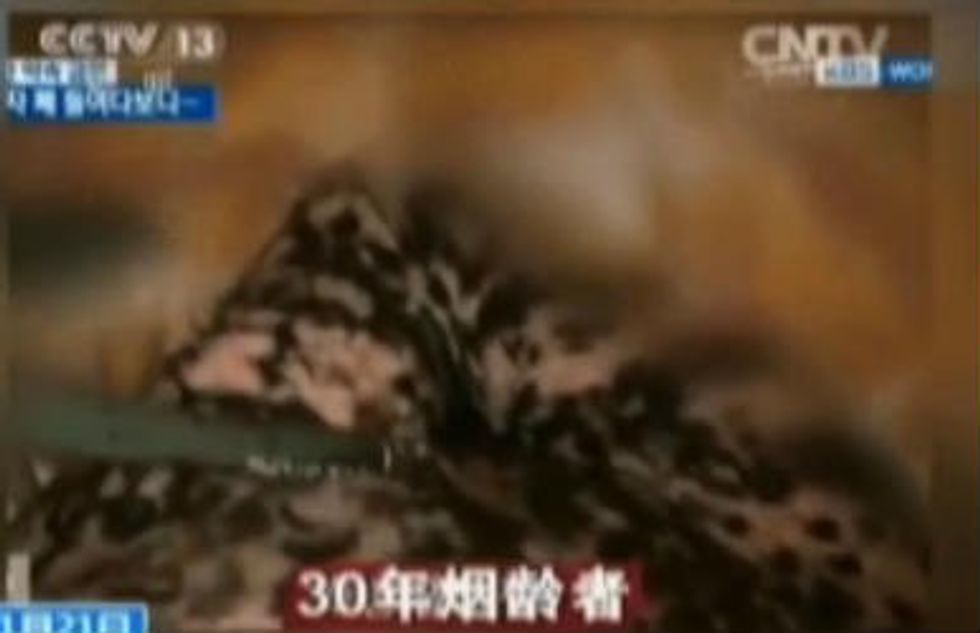 Effects of smoking is seen by a blackened lung. (Image source: CCTV)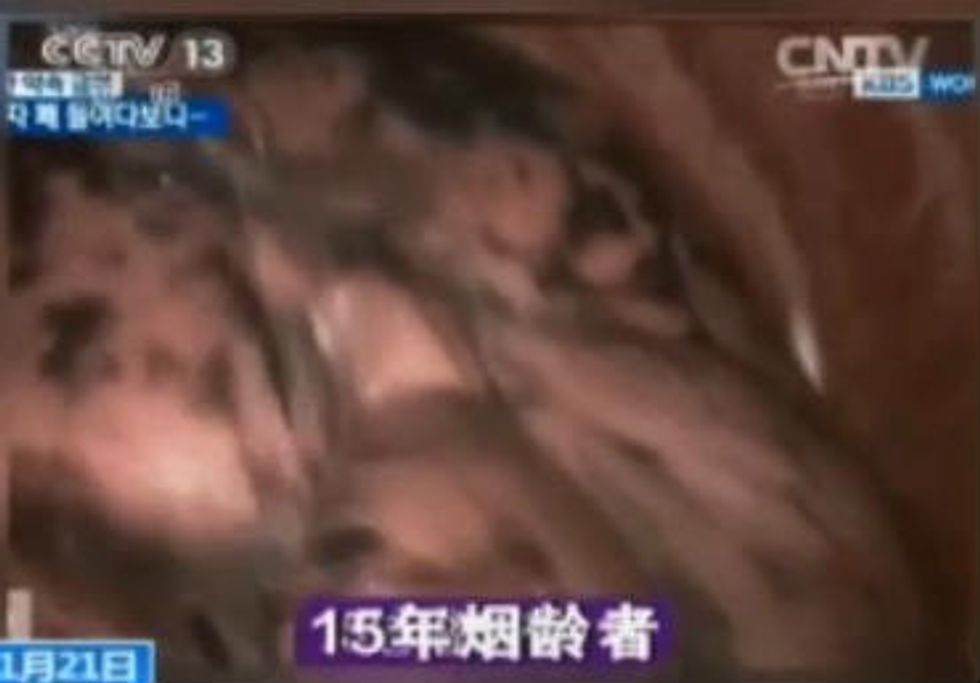 Effects of smoking is seen by a blackened lung. (Image source: CCTV)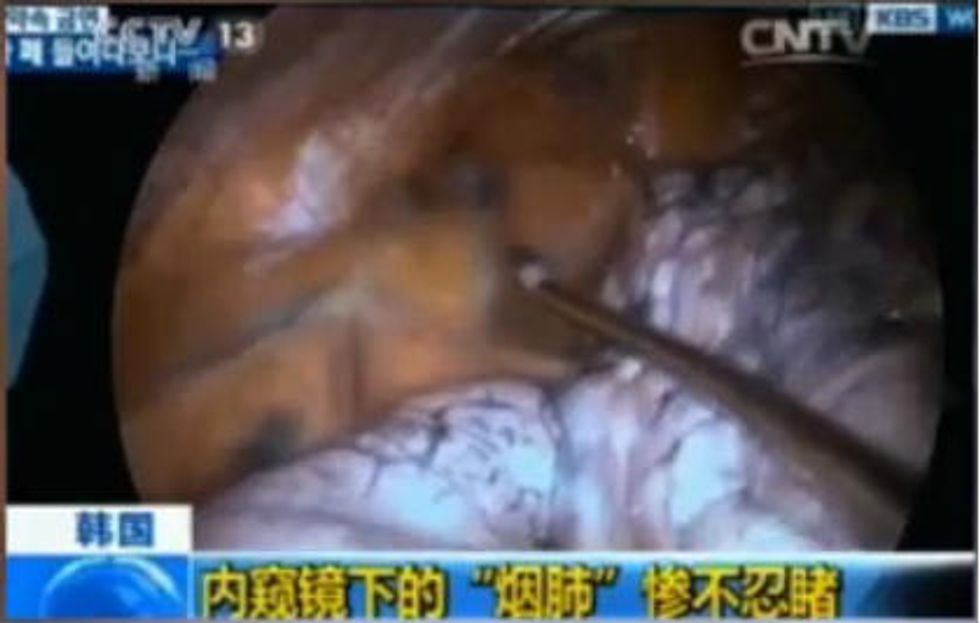 Effects of smoking is seen by a blackened lung. (Image source: CCTV)
ChinaSMACK has more photos and GIFS of the effects smoking can have. See them here.
(H/T: Daily Mail)
–
Follow Jon Street (@JonStreet) on Twitter