After he answered a knock at his front door, things went downhill fast for a 22-year-old Florida college student.
Two men barged into his Orlando apartment Tuesday afternoon, and while one ransacked the place, the other forced him to the floor while pointing a gun at his head, WKMG-TV reported.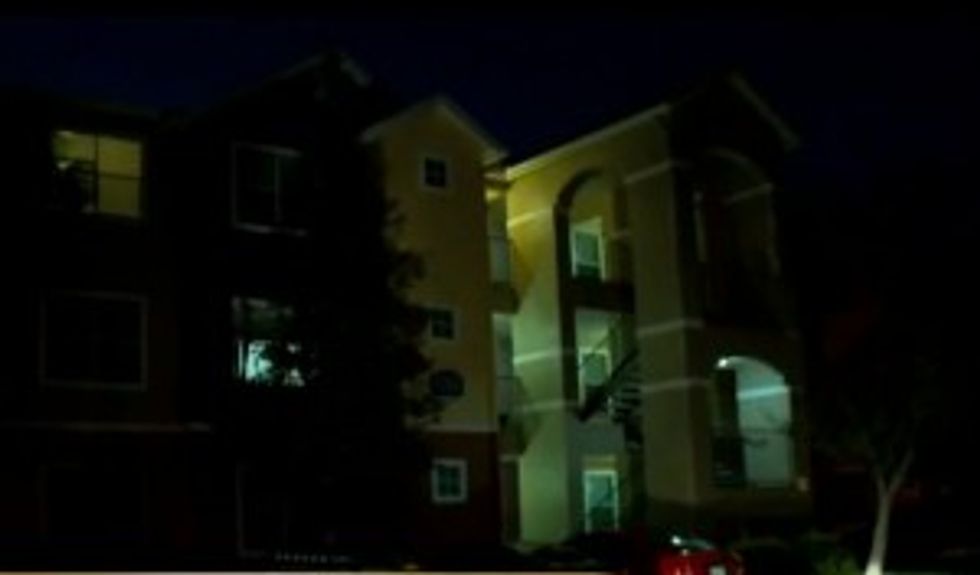 Image source: WESH-TV
But the student's roommate — a fellow University of Central Florida student — went to her bedroom, got her own gun and pointed it at the robbers, who fled, investigators told WESH-TV.
And the perp who had the piece? He dropped it before running off — and it turned out to be not quite as lethal as hers.
"She brought a gun to a pellet gun fight," Lt. Paul Hopkins of the Orange County Sheriff's Office told WESH.
Authorities searched the area with K-9s and a helicopter but couldn't find the culprits.
"Typically, we ask people to comply with the orders of the robber," Hopkins said. "That way they just get the product and get out. But on this occasion, obviously, the female felt that she had an advantage over them, was able to get her real gun and get these two bad guys out of her apartment."
Deputies described the two suspects as black males in their early 20s, WKMG noted. Neither of the students were hurt, sheriffs said.
Unlocked apartments 3 miles away were burglarized Monday while students slept inside, WKMG reported, but it's not clear whether those incidents are related to what happened Tuesday.
video platformvideo managementvideo solutionsvideo player
—
Follow Dave Urbanski (@DaveVUrbanski) on Twitter