Sen. Mike Enzi (R-Wyo.), the new chairman of the Senate Budget Committee, is promising to push for passage of budgets in the Senate that move away from the huge annual deficits seen in the last several years.
Enzi chaired the first hearing of the new committee on Wednesday, and said the committee is meeting just as the national debt hit $18 trillion. Enzi said his committee would start by passing a budget — passing any budget would be a big change in the Senate, which skipped several years of budget work under Democratic leadership.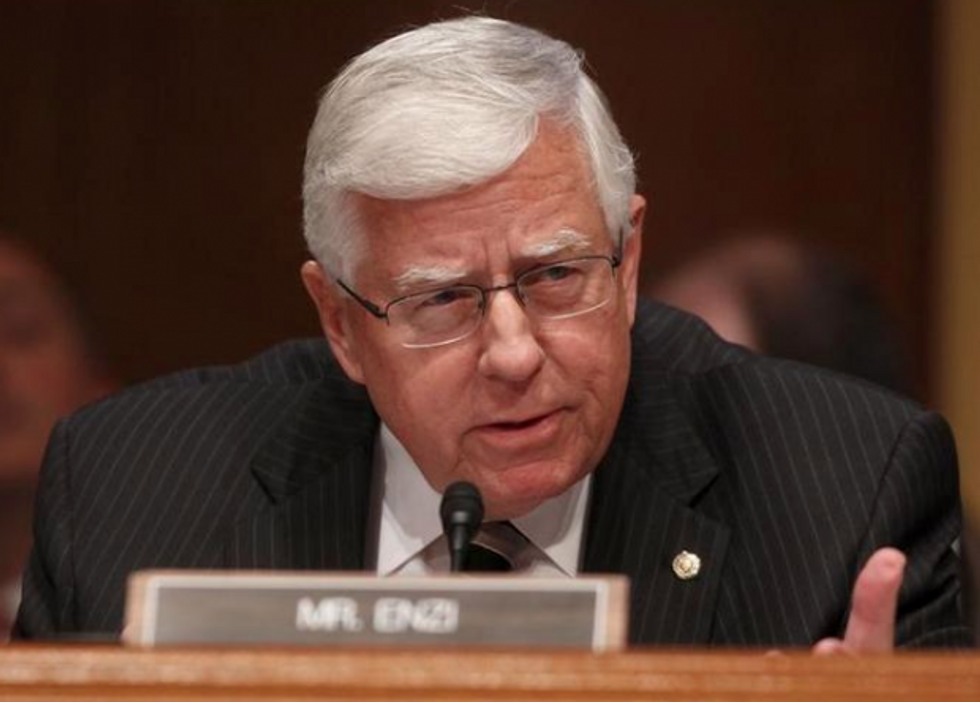 Sen. Mke Enzi (R-Wyo.) on Wednesday pledged that the Senate would seek to pass a budget that starts whittling down the budget deficit, and ultimately, the national debt. Image: AP Photo/Charles Dharapak
"This Committee will act on a budget resolution," he said. "We will report it out. The Senate will consider it. We will negotiate with the House. We will pass a common budget resolution."
But Enzi also said he would work to bring the budget back into balance so the U.S. can start paying down its huge outstanding debt.
"We will write a plan to restore common sense and good budgeting to Washington," he said. "We will act to control the spending, reduce the deficits, and end the debt. We will act to restore balance to our budgets, certainty to our economy, and confidence to our constituents."
Enzi is an accountant, and he said he worked to ensure his own books were balanced in his business and also as mayor and state legislator. Enzi said the U.S. needs to fight to reduce its huge debt because otherwise, it will erode future economic benefits for later generations.
"The more deficits we have, the more debt we owe, the more that we add to the tab for future Americans as yet unborn. That just doesn't seem right to me," he said.
"[W]e will take the first necessary step to standing up for Americans so that over time, their share of what we all owe can stop growing, and start shrinking," he said. "They can keep more of what they earn. They can save for what they need. They can expect the government to help when it must, while they can accomplish all they dream."