Surveillance video captured the horrifying moment a man was shot point-blank in the back of the head in a fast-food restaurant in Panama, according to the U.K. Mirror.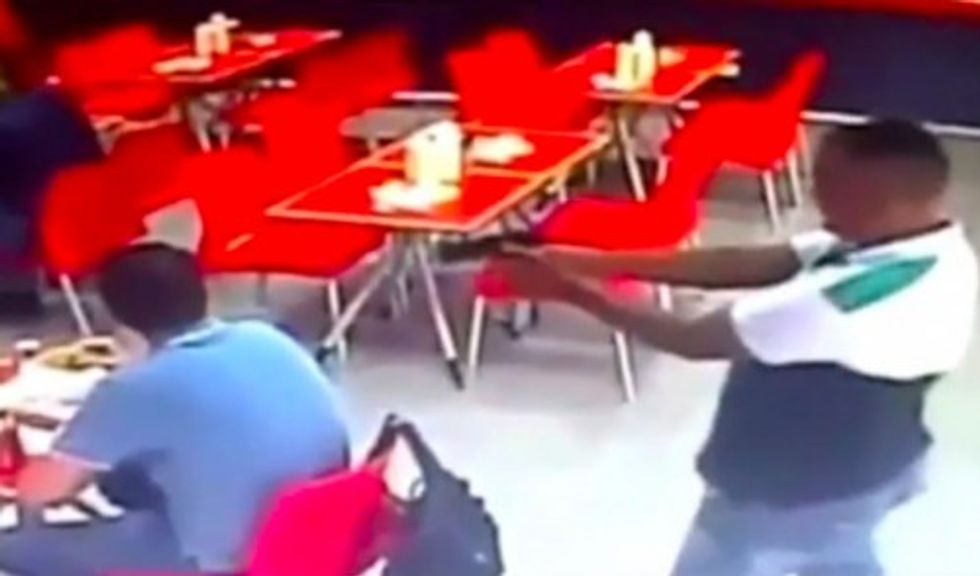 Image source: YouTube
The clip showed Dutchman Jacob Van Der Hart sitting at a table across from Colombian companion Humberto Antonio Acosta, the Mirror reported. Acosta's head was down as the gunman approached Van Der Hart from behind.
After the gunman fired, Van Der Hart slumped to the table, fell to his right and hit the floor of the Panama City restaurant.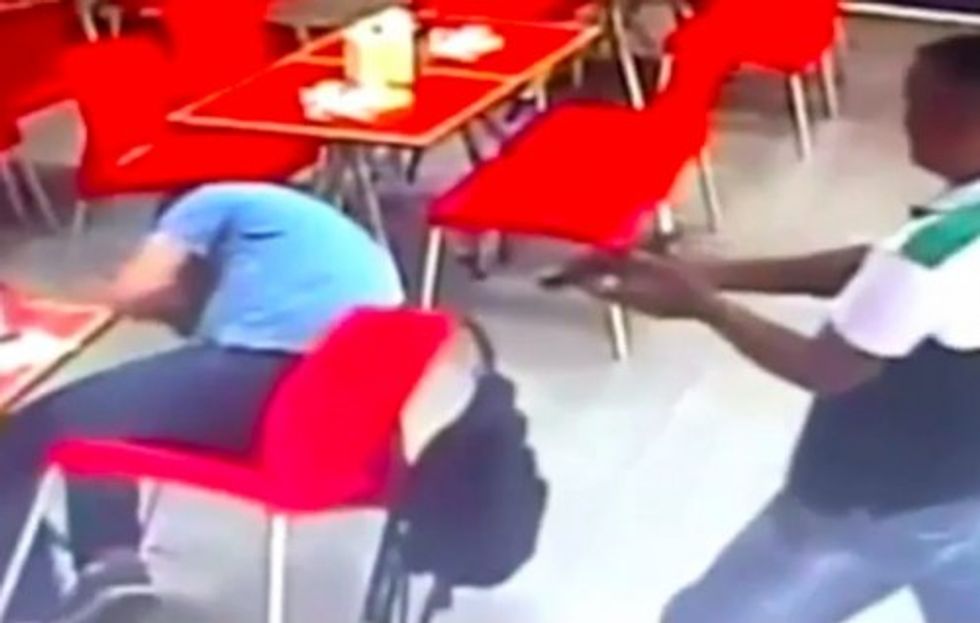 Image source: YouTube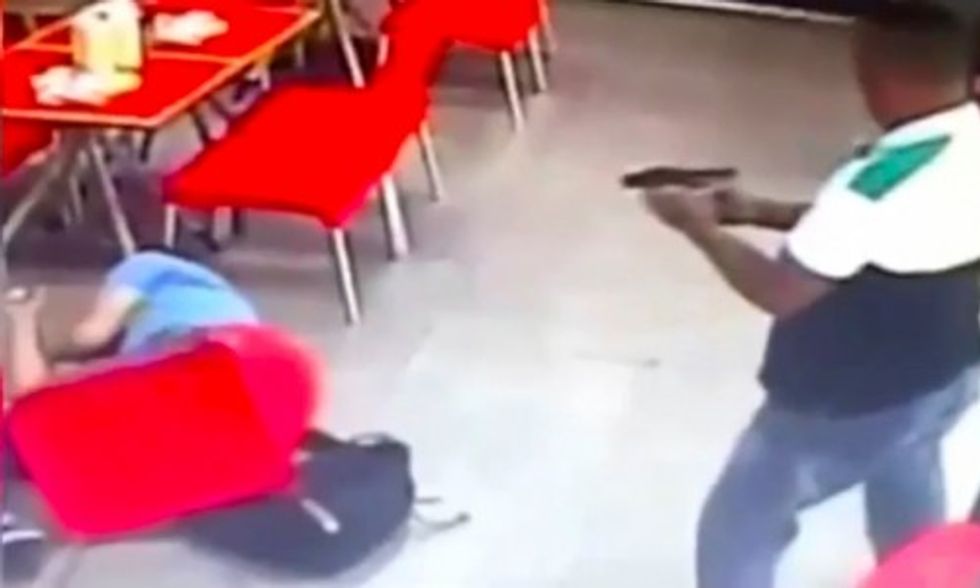 Image source: YouTube
The shooting appears to have occurred on Saturday, according to a video time stamp. The Mirror reported that Van Der Hart, 35, was in intensive care Tuesday.
The gunman walked outside and fled on a waiting motorbike, detectives told the Mirror. There have been no arrests.
In a similar incident, another Dutchman, identified as Halid Jaffats, was murdered as he was entering a nightclub in the same neighborhood Dec. 27, officers told the Daily Mail.
Here's the clip (content warning — may be disturbing):
—
Follow Dave Urbanski (@DaveVUrbanski) on Twitter