The White House posted seven cartoons on its website to help promote Obamacare, asking supporters to share them on social media.
The cartoons featured a cross section of various times of people: a hippie "not to hip" to get insurance; an acrobat/skydiver who won't risk doing without health insurance, among others.
The artwork was produced by artist Carolyn Belefski, who lives in the Washington, D.C. area and collaborates with writer Joe Carabeo on the comic books Kid Roxy, Black Magic Tales and The Legettes, according to her website. She has also worked for the conservative Heritage Foundation, as well as National Geographic.
"The White House Office of Digital Strategy contacted me to develop of health care comics. They had several personas they wanted me to develop character design for and we worked together to create the comics," Belefski told TheBlaze.
She said the characters are meant to represent someone everyone can relate to.
"Know someone who makes their children's lunch? Know someone who writes to-do lists? Know someone who has posted a photo of a meal they ate? I'm guilty of it! These are the 'every' man and woman of America," Belefski said. "Since the archetypes were provided for me by the White House, I added to the character by determining how they visually look and the panel layout."
The cartoons are among the Obama administration's attempts to promote HealthCare.gov to people who don't normally follow politics. Last week, Obama did an interview with three YouTube personalities. Previously, Obama appeared on Funny or Die's mock-interview show "Between Two Ferns."
http://www.theblaze.com/stories/2014/07/10/obamas-comedy-sketch-to-promote-obamacare-has-been-nominated-for-an-emmy/" target="_blank">Between Two Ferns
Below are some samples: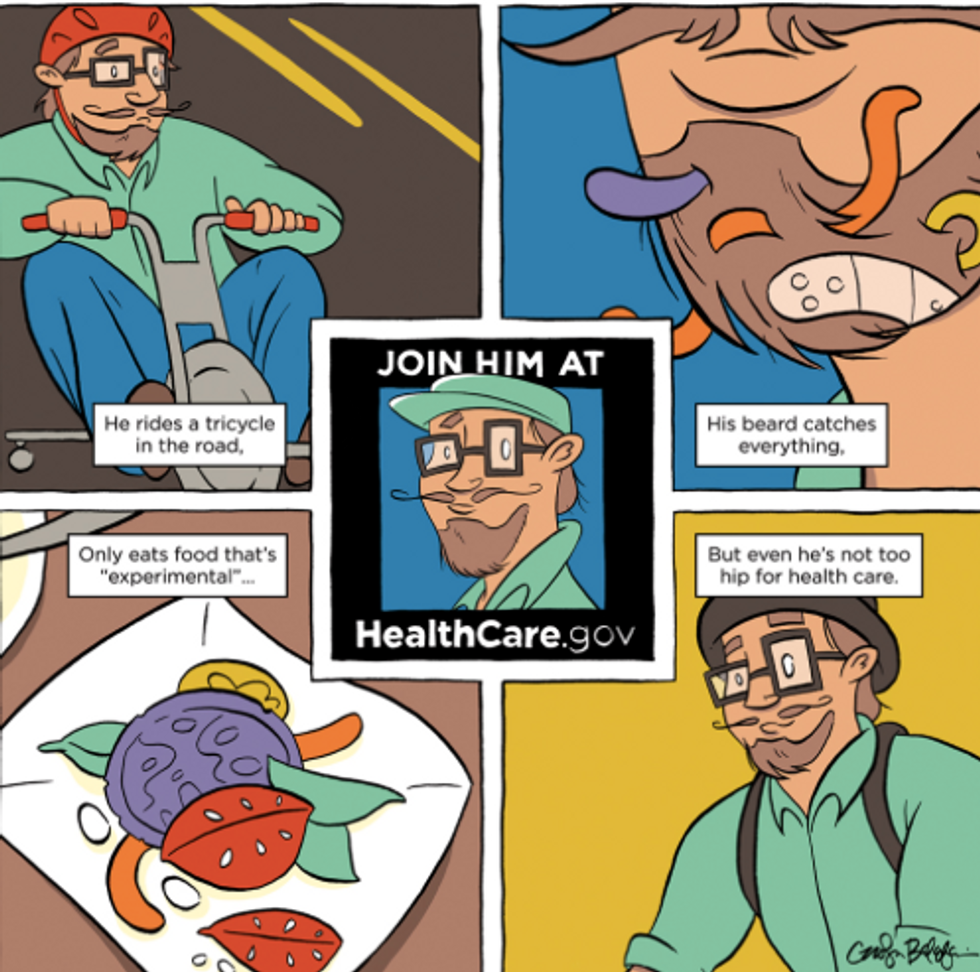 Credit: WhiteHouse.gov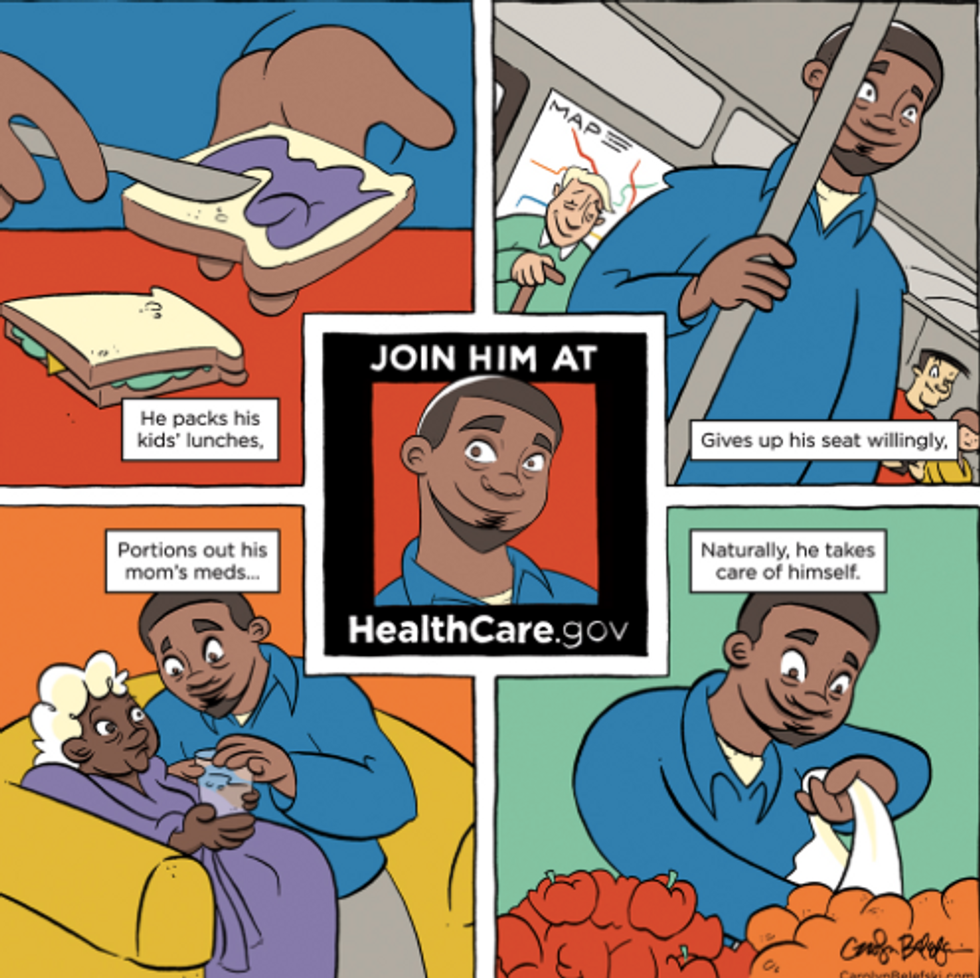 Credit: WhiteHouse.gov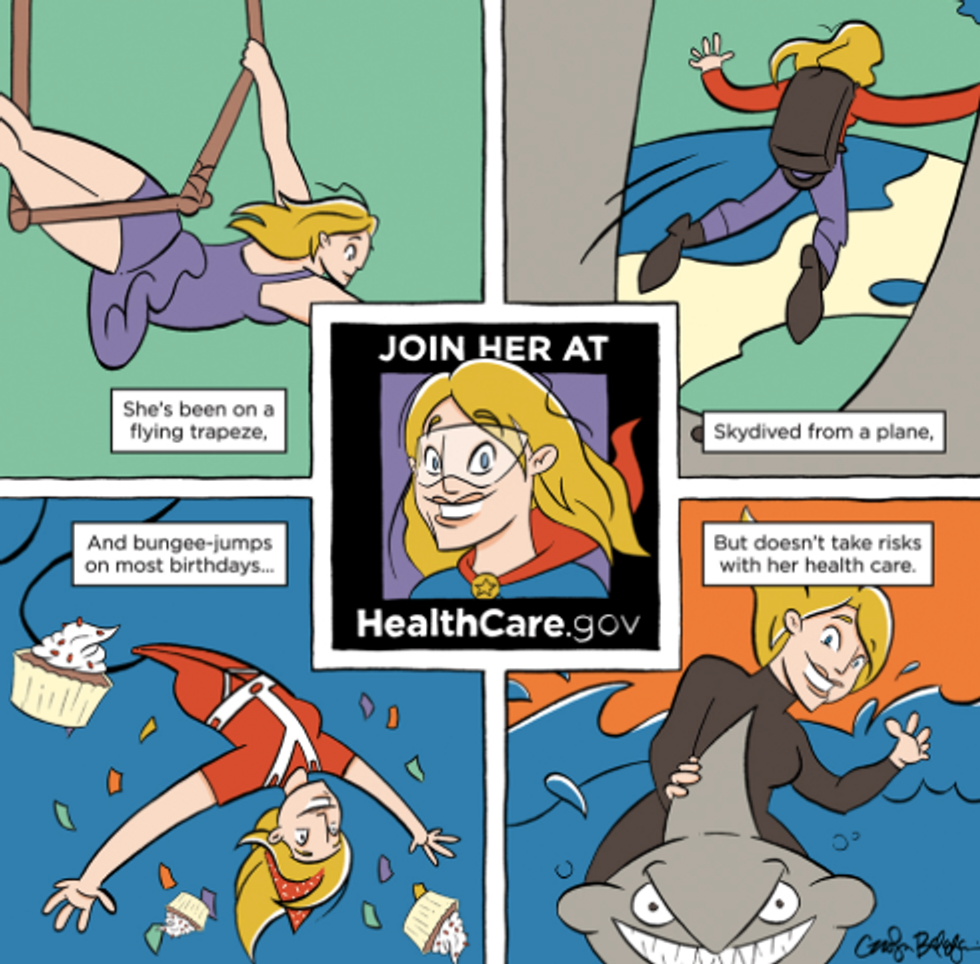 Credit: WhiteHouse.gov
To see all the images, click here.
(This post has been updated.)
—