When his wife passed away in 2003, Stan Beaton intentionally saved one of her voicemails to remember her by. Unfortunately, an apparent technical glitch caused Virgin Media to delete the important audio file.
Beaton said he was "absolutely devastated" and "extremely angry" after the incident. He said he would listen to the voicemail anytime he was feeling "low," and then the voicemail was suddenly gone.
But after hearing about the significant loss, a team of 11 engineers at Virgin Media spent three full days recovering the voicemail for Beaton.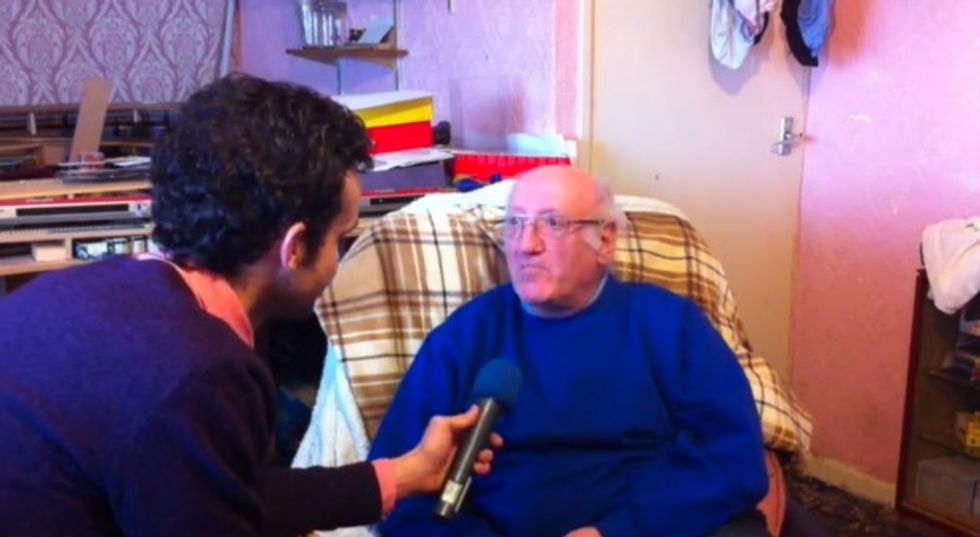 (Screengrab via BBC)
Rob Evans, executive director of engineering at Virgin Media, told BBC News that locating the voicemail was like looking for a "needle in a haystack." Evans told the news outlet that they knew the chances of recovering the voicemail were "slim," but they wanted to try anyway.
And the work paid off as the engineers were able to recover the voicemail.
After listening to the sound of his late wife's voice, Beaton said, "It's just a wonderful, wonderful sound that I thought was lost forever."
"I'm staggered at the lengths they have gone to," he added. "They've made this old age pensioner extremely happy."
More from BBC:
--