The Michael Bloomberg-financed Everytown for Gun Safety issued a correction to one of its reports after a Vermont gun dealer said he was considering suing over the allegation that he was selling guns online without conducting background checks, and a pro-gun website found faulty information.
Last week's report originally asserted that more than 1,000 online gun ads in Vermont were from unlicensed dealers, and thus not conducting criminal background checks. But on Thursday, Everytown for Gun Safety acknowledged it had incorrectly identified 49 licensed gun dealers in Vermont as unlicensed.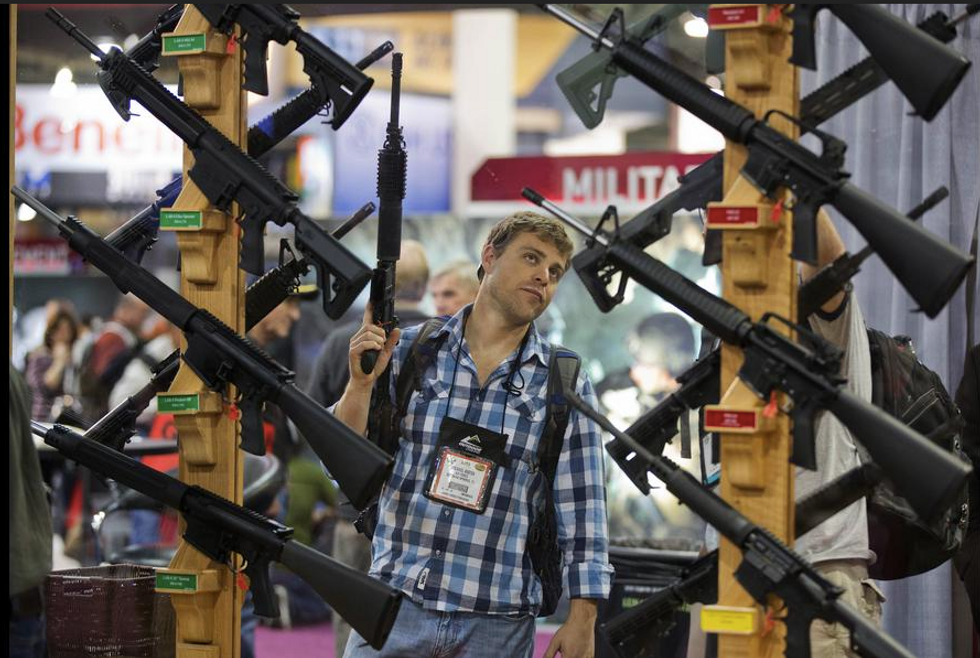 AP Photo/Julie Jacobson
Before the Bloomberg group conceded misidentifying the 49 gun sellers, the pro-gun site BearingArms.com reported that at least six of the gun sellers named in the report for advertising online were in fact federally licensed firearms dealers. Among those licensed dealers incorrectly listed was Crossfire Arms in Mount Holly, Vermont.
Crossfire Arms owner Bobby Richards told Bearing Arms that he was exploring whether to file a suit against the Bloomberg group for accusing his business of violating federal law.
Richards advertises firearms on Armslist, a Cragistlist-type website for buying guns. Every gun photo he posts on Armslist bears a Crossfire Arms company logo, and some of those images were cited in Everytown's report. Richards said he requires every purchaser of a gun he sells to on Armslist to complete a Bureau of Alcohol, Tobacco, Firearms and Explosives Form 4473 and be screened by the FBI National Instant Criminal Background Check System, or NICS.
Everytown's full correction states:
"A previous version of this report incorrectly stated that we identified 1,106 ads posted by unlicensed Vermont sellers offering firearms for sale. We inadvertently included 49 ads posted by licensed dealers in Vermont in this total. This version of the report reflects data based on the updated total of 1,058 gun ads posted by unlicensed sellers, which yields an estimate of 2,926 unlicensed gun sales annually on just three websites in Vermont, including 121 gun sales to felons and domestic abusers."
Both Politifact and Factcheck.org took Everytown for Gun Safety to task last year for repeating the misleading statistic that there had been 74 school shooting since the Sandy Hook massacre.