Wildlife biologists in California announced Wednesday that motion-sensitive cameras had captured "one of the rarest mammals in North America": the rare Sierra Nevada red fox.
In a statement, Yosemite National Park said that it was the first confirmed sighting in nearly 100 years.
"We are thrilled to hear about the sighting of the Sierra Nevada red fox, one of the most rare and elusive animals in the Sierra Nevada," said Don Neubacher, Yosemite National Park Superintendent.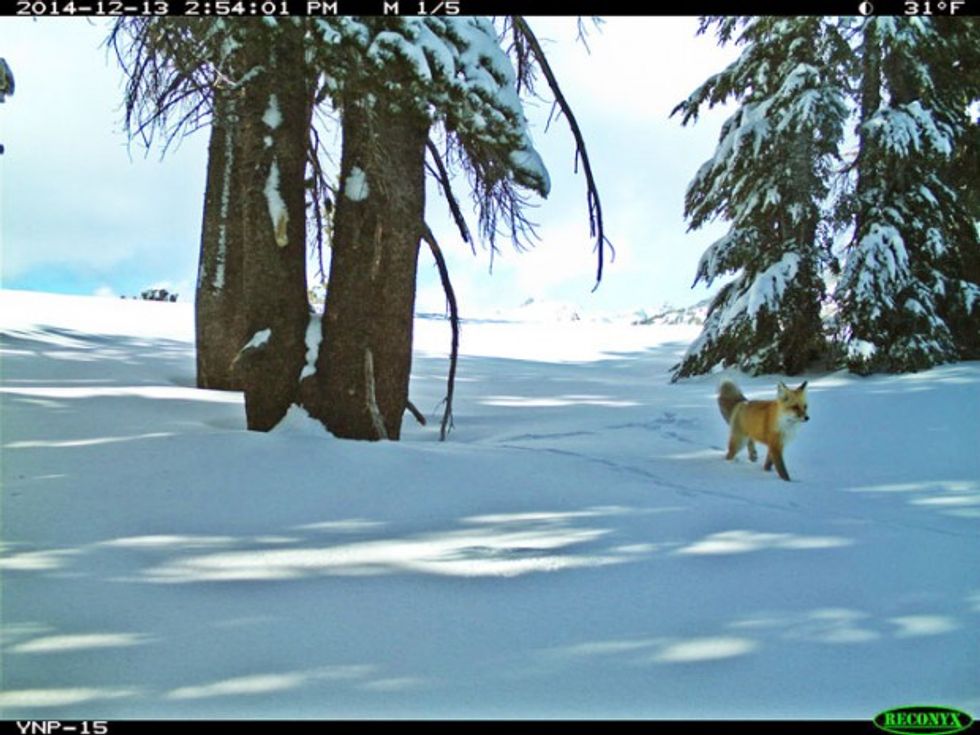 A photo of the Sierra Nevada Red Fox taken by Yosemite's motion-sensitive camera is attached. (Image source: National Park Service)
"National parks like Yosemite provide habitat for all wildlife and it is encouraging to see that the red fox was sighted in the park," he added.
Sarah Stock, Wildlife Biologist in Yosemite National Park, echoed Neubacher's excitement.
"Confirmation of the Sierra Nevada red fox in Yosemite National Park's vast alpine wilderness provides an opportunity to join research partners in helping to protect this imperiled animal," she said. "We're excited to work across our boundary to join efforts with other researchers that will ultimately give these foxes the best chances for recovery."
Park biologists wil continue to look for the rare fox using remote cameras. According to the National Park Service, the mammal likely only consists of fewer than 50 individuals across North America.
—
Follow Oliver Darcy (@oliverdarcy) on Twitter