Rep. Ted Poe (R-Texas) proposed legislation this week that would block the issuance of U.S. visas to foreign diplomats if their home country doesn't agree to take back their own citizens who commit serious crimes in America.
Under current U.S. law, aliens who commit crimes must be repatriated back to their country of origin. But when their home countries refuse to accept them, they are eventually set free again in the United States.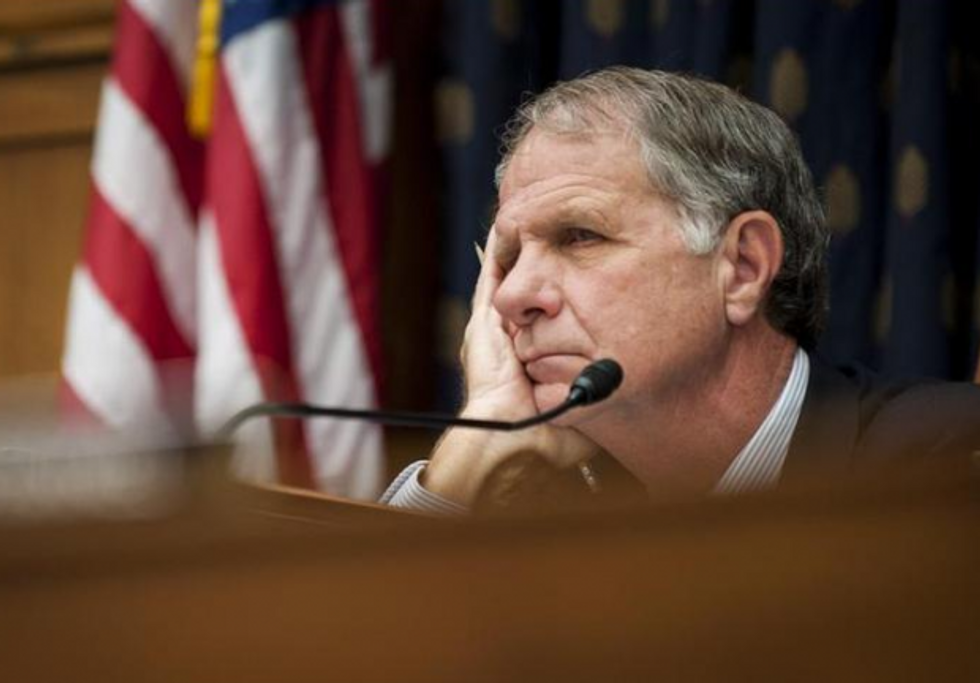 Rep. Ted Poe (R-Texas) has proposed legislation aimed at pressuring foreign countries to take back their criminal aliens from the United States. Image: Pete Marovich/Getty Images
Poe and other Republicans have noted for years that this is a seriously broken aspect of the law, and it has led to the release of criminal aliens that go on to commit other crimes.
"We give convicted foreign criminals a get-out-of-jail-free card to live in the United States because we cannot permanently detain them and their countries of origin refuse to take them back," Poe said Wednesday. "This is a dangerous and deadly Achilles heel in our immigration system."
Poe's proposal would try to put more pressure on foreign countries to take back these criminals, but prohibiting new visas to their diplomats.
"It is time that we offer a proper incentive to these uncooperative nations who freely take our money, and turn around and disrespect our laws," Poe said. "We should not be issuing visas to diplomats of other nations that refuse to cooperate with our government. Keeping their criminals here is endangering our citizens."
Other Republicans cosponsoring Poe's bill are Reps. Diane Black (Tenn.), Mo Brooks (Ala.), Bob Goodlatte (Va.) and Steve King (Iowa).