You managed to grab a ticket to Sunday's big game between the New England Patriots and the Seattle Seahawks. Now, all you need is a room.
One of the more unusual housing options comes from Our Lady of Guadalupe Monastery, a mere 5 miles from the University of Phoenix Stadium.
For $300 a night, you can have a clean, comfortable room and "enter a peace filled space, experience the reflective gardens, take a step from the busy activity of the world."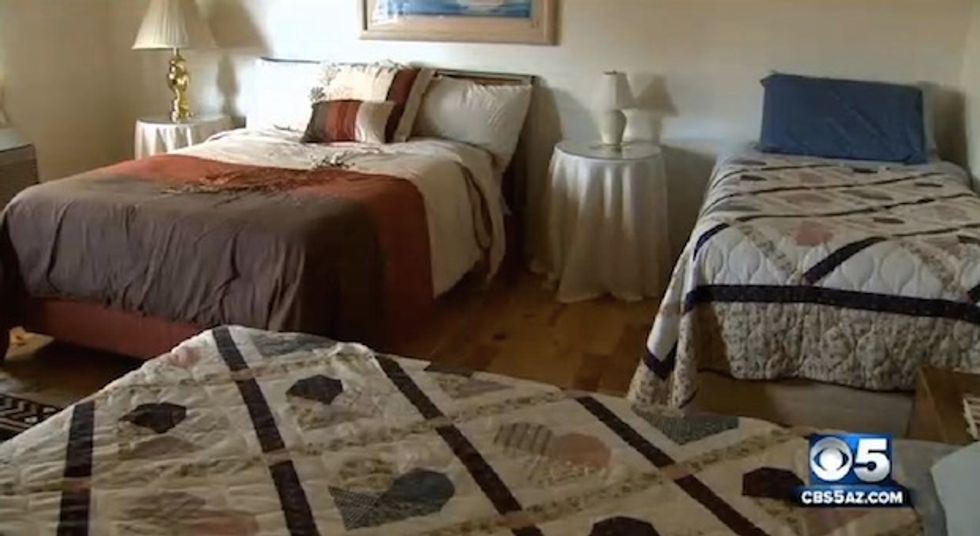 Image: Screen capture KPHO.com
Of course, staying at a monastery, things are a little bit different than your average lodging.
You won't find a pool or hot tub anywhere on the 7,000 acres of the property, and none of the rooms has a television or phone. The only private bathrooms are found in the monastery's retreat house — a two-bedroom, two-bath separate building that rents for $3,500 per week.
No matter where you stay at the monastery, there are some serious restrictions. The biggest no-nos at Our Lady of Guadalupe are no drinking, no smoking and no swearing.
The stay does include a continental breakfast, wireless Internet, parking and the use of laundry facilities.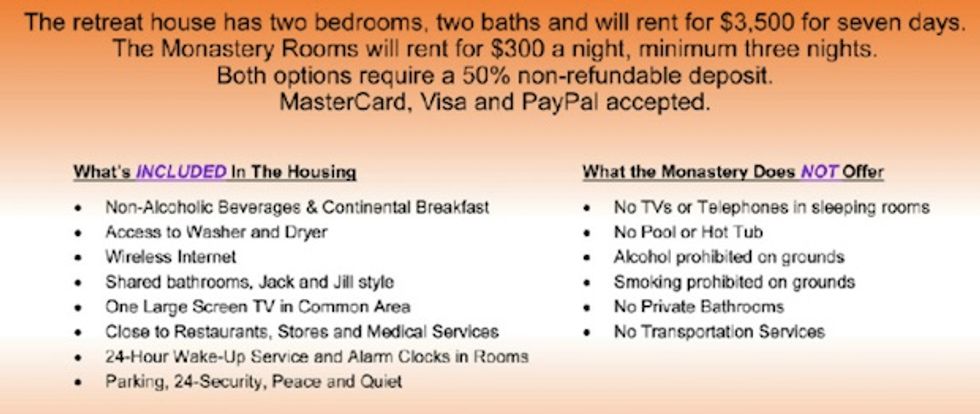 Image source: olgmonastery.com
Just because the sisters live in a monastery doesn't mean they won't be enjoying Sunday's game: There are some serious football fans among them.
"I don't know any convent that doesn't have nuns that love football," Sister Linda Campbell — an avid Arizona Cardinals fan — told KPHO-TV.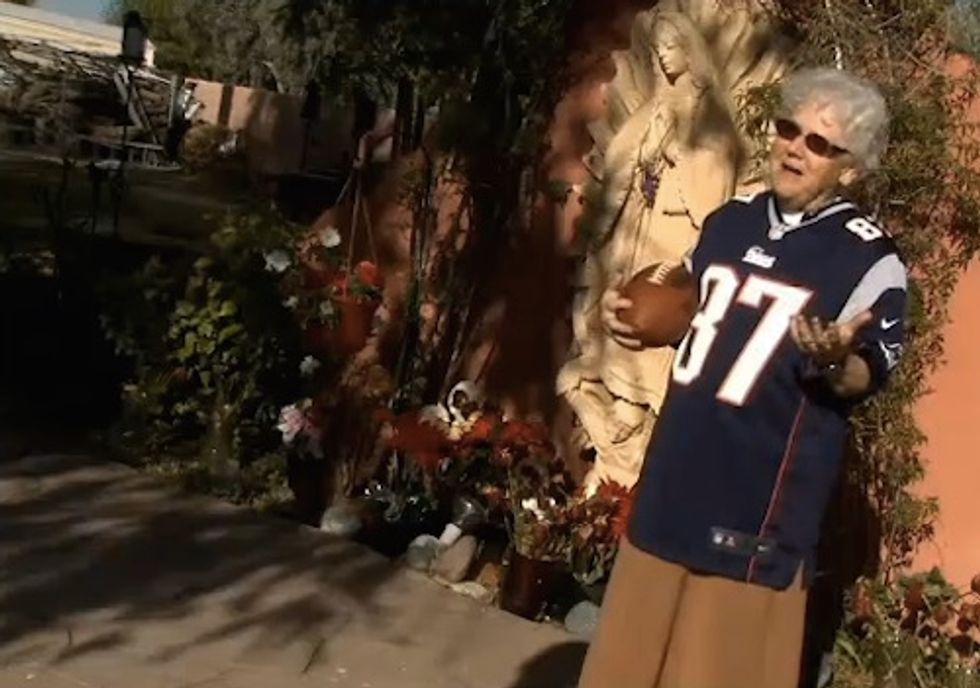 Image source: KPHO-TV
Interested in seeing more of what the monastery has to offer? Watch KPHO's report.
—
Follow Mike Opelka (@Stuntbrain) on Twitter