A mom and dad's Christmas present to their teenage daughter has resulted in a corporate investigation.
Donovan Hall and Lindsey Rusk gave their 14-year-old daughter Molly a new HTC One M8 cellphone, but when it didn't work, they sent it back to Sprint. The company sent a replacement phone, but as Molly was exploring its features, she saw something she wasn't expecting.
The refurbished phone was full of nude photos.
"I saw the new stuff and I was like, 'What is this?' It was gross. I was very mortified," the Michigan teen told WJBK-TV.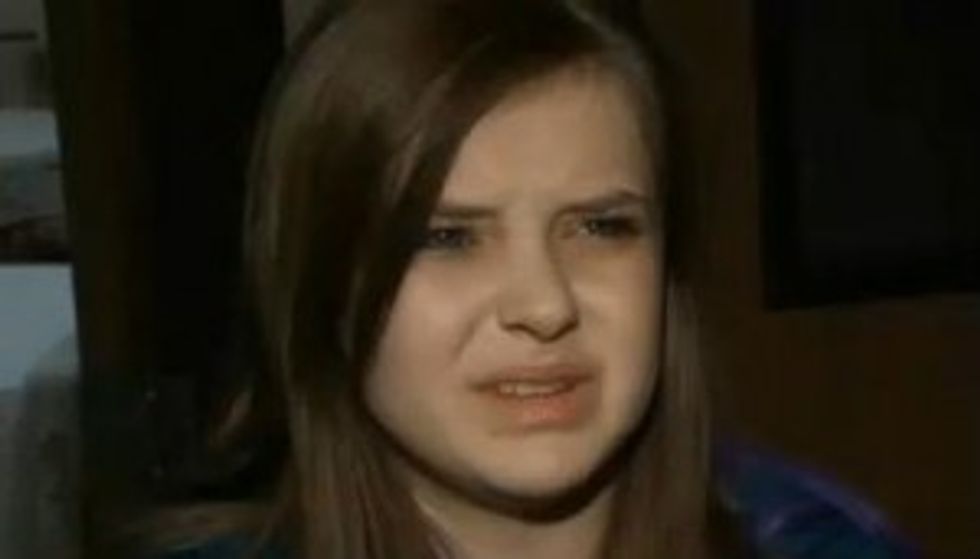 Molly Hall discovered nude photos on her new refurbished cellphone. (Image source: WJBK-TV)
Donovan Hall said the photos showed "a couple together, it was their personal photos."
"You try to shield your kids from that crap and it just pops up," Lindsey Rusk said. She called Sprint's corporate offices but couldn't get any answers about how the photos had remained on the phone. After that, she emailed the company and even commented through Facebook.
Still, she received no response.
The district manager of the Sprint retailer in Davison, Michigan, said the phone was shipped from another store that didn't have access to the phone to delete the photos. Sprint is still taking steps to find out how the incident could have been avoided.
"We take matters like this very seriously, and we intend to fully investigate," Sprint spokeswoman Roni Singleton told TheBlaze.
Any action from Spring will be too little, too late for Donovan Hall.
"My daughter, I feel like her innocence was taken away because of this. That's not something they can give back to her," he said.
(H/T: WJBK-TV)
–
Follow Jon Street (@JonStreet) on Twitter