The McKeen family was enjoying the Tampa Bay Lighting's game against the Detroit Red Wings on Thursday when they were hit with a huge surprise.
While everyone was distracted with the set up of the "impossible goal," Master Sgt. Chris McKeen, a 20-year Air Force veteran, appeared out of nowhere to reunite with his wife, Christie, and his three children.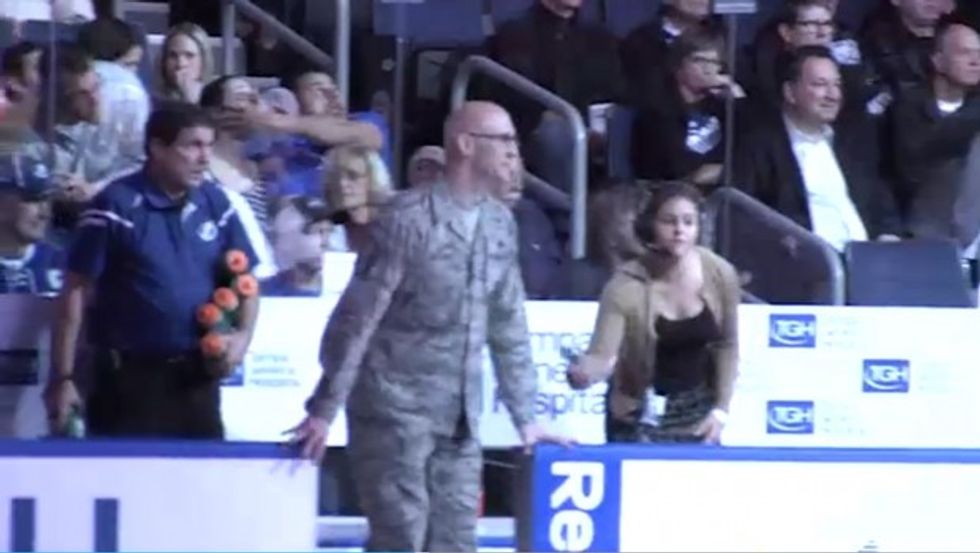 McKeen had been serving in South Korea away from his family when his wife decided to set up the reunion for the kids.
One of McKeen's daughters fell to her knees when she saw her father — and the crowd went wild. Watch the video below:
--