A motorcyclist led police and Texas state troopers on an hourlong chase in and around Dallas Thursday night until all the action ended in a rather non-dramatic way.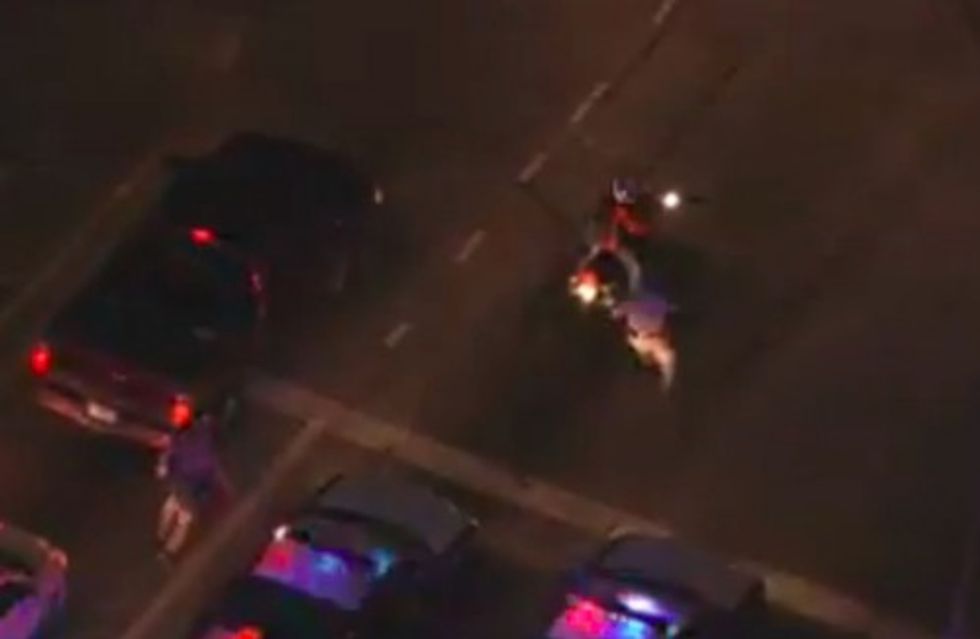 Image source: WFAA-TV
After initially refusing to stop on Interstate 35 in Hill County, the motorcyclist headed into Dallas County as more law enforcement officials joined the chase, WFAA-TV reported.
But when the culprit apparently was waiting at a red light in Plano, a video camera captured an officer exiting his cruiser and simply knocking the motorcyclist off his wheels.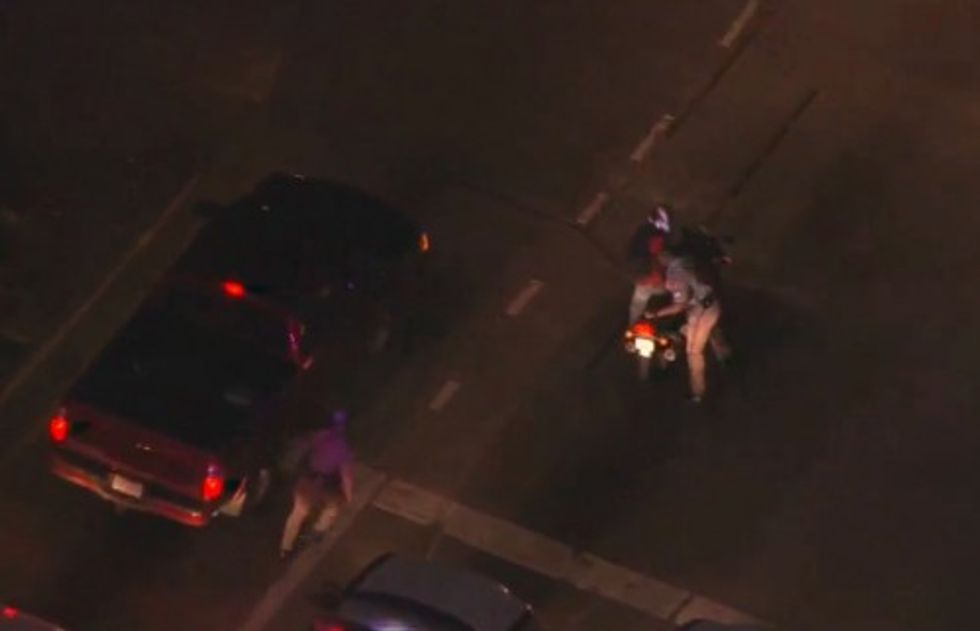 Image source: WFAA-TV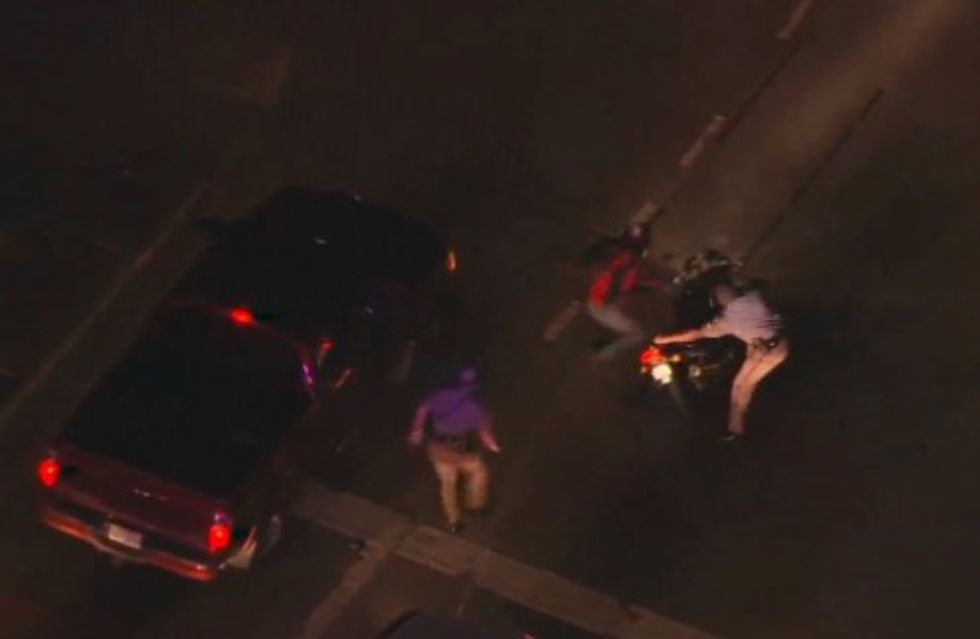 Image source: WFAA-TV
While crossing traffic may have prevented the biker from continuing his run from police, it's not clear why he followed the red-light law after breaking more serious ones.
Once the guy landed in the street, officers surrounded and cuffed him, the station noted.
This story has been updated.
—
Follow Dave Urbanski (@DaveVUrbanski) on Twitter