After Tom Brady connected with Julian Edelman on a 3-yard touchdown, giving the New England Patriots a 28-24 lead with with 2:02 remaining in the 2015 Super Bowl, anyone who's watched the Seattle Seahawks come back time and time again knew the contest was far from over.
And it wasn't.
Seahawks quarterback Russell Wilson was on target, marching his offense downfield. And then came what easily was the catch of the game.
Wilson tossed one with 1:06 left to Jermaine Kearse, who got knocked to the ground as the ball wobbled in the air and came tumbling to the turf. At that point, with Kearse on his back, even the TV commentators thought the pass was incomplete.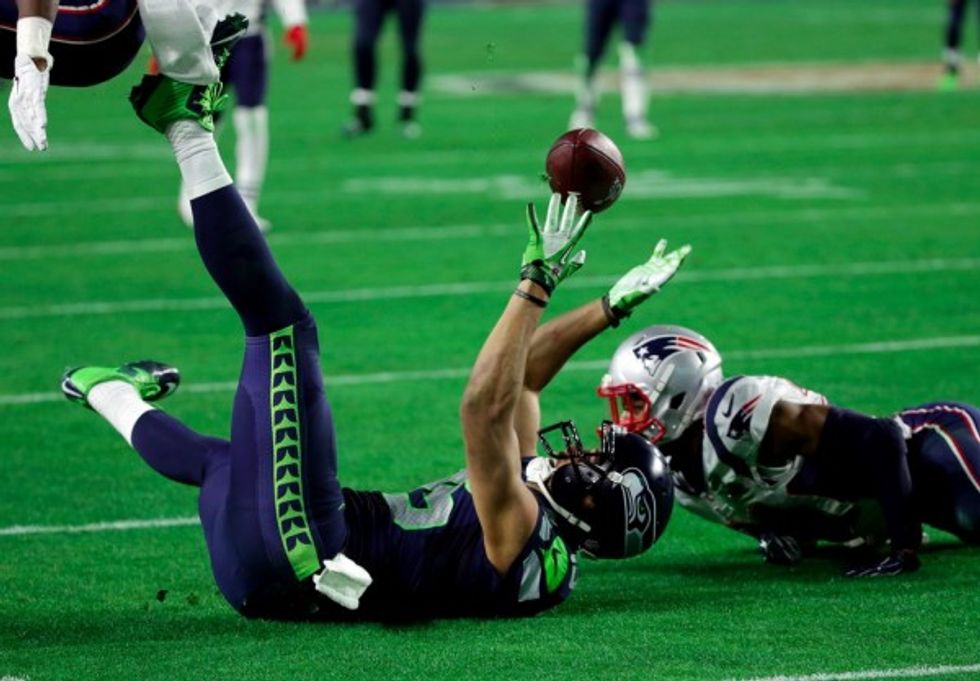 The Seahawks' Jermaine Kearse makes a catch end of fourth quarter. (Image source: Boston Globe via Getty Images)
But somehow the ball came down in Kearse's hands — a 33-yard gain that brought the Seahawks to the 5-yard line.
Check it out:
The miraculous play was reminiscent of the iconic "helmet" catch the New York Giants David Tyree made against the Patriots in the 2008 Super Bowl — a fourth-down desperation play that kept the Giants alive until they took the lead, and shortly thereafter, the game.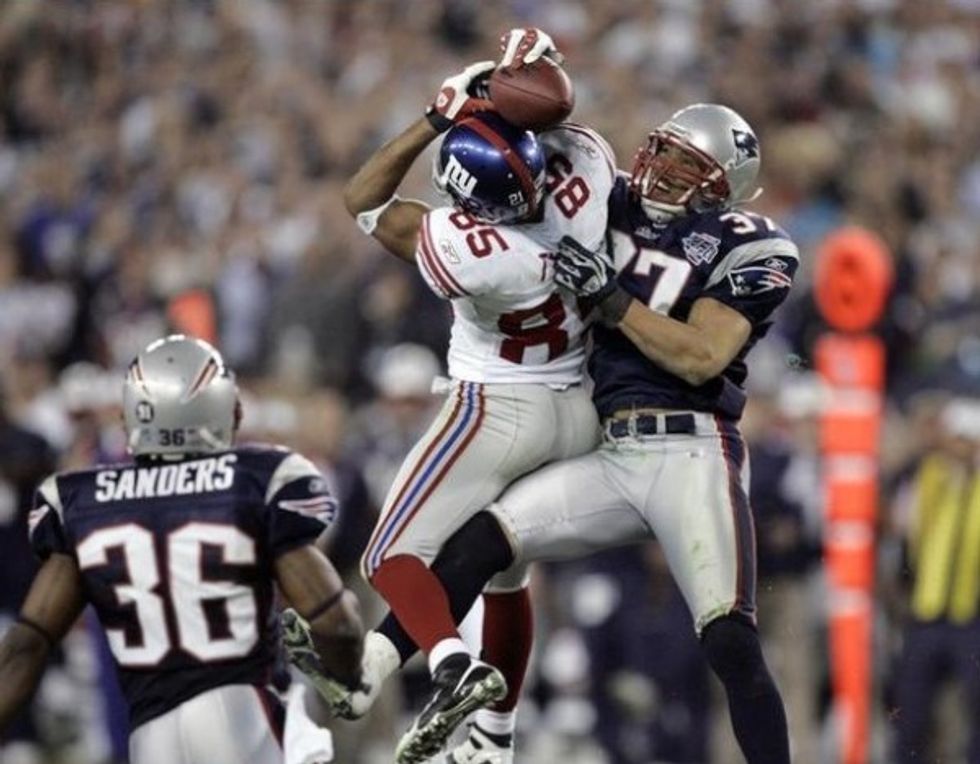 In this Feb. 3, 2008, file photo, New York Giants receiver David Tyree (85) catches a pass while in the clutches of New England Patriots safety Rodney Harrison (37) as James Sanders (36) watches during the fourth quarter of the Super Bowl XLII football game in Glendale, Ariz. (Image source: AP/Gene Puskar, File)
Which was likely on the minds of Brady and New England coach Bill Belichick as the Seahawks stood poised to retake the lead and likely win the game.
Seahawks running back Marshawn Lynch plowed ahead for 4 yards...just one more to go.
But for some reason, rather than another rush by Lynch that likely would have resulted in a go-ahead touchdown, Wilson dropped back to pass. And rookie backup cornerback Malcolm Butler smelled it unfolding, stepped in front of Ricardo Lockette, and intercepted the ball at the goal line with just 20 seconds left.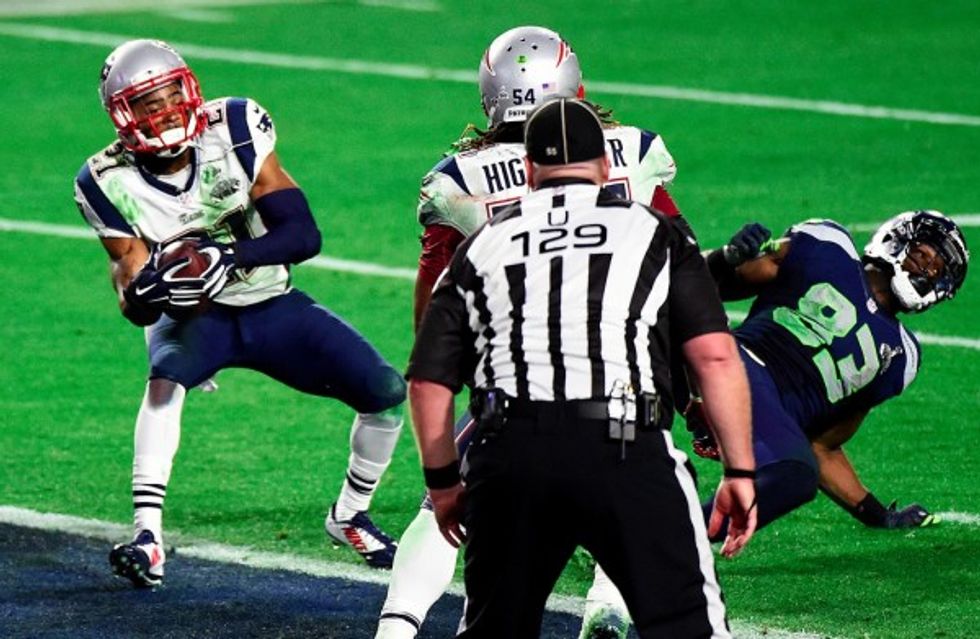 Malcolm Butler #21 of the New England Patriots makes an interception against the Seattle Seahawks in the fourth quarter during Super Bowl XLIX at University of Phoenix Stadium on February 1, 2015 in Glendale, Arizona. (Image source: Harry How/Getty Images)
Given Butler had just been confounded by Kearse's miracle grab on his back, you can imagine how sweet his pick must have felt.
"I just had a vision that I was going to make a big play and it came true," Butler, who joined the Patriots after going undrafted last spring. "I'm just blessed. I can't explain it right now. It's crazy."
Here it is:
The Associated Press contributed to this story.
—
Follow Dave Urbanski (@DaveVUrbanski) on Twitter