A U.S. Army sergeant's yellow Lab mix ran off after a squirrel one day, and for a while, no one was quite sure where the animal was.
The sergeant, Garry Ray Davis, had reportedly left his beloved dog with his parents in Lawrenceville, Georgia, while he trained at Fort Benning. Eventually, Davis got the call that his dog, Spartacus, had been found — but with two gunshot wounds.
"They said, 'we found your dog,' I was so happy. But he said, 'Oh sir, he's been shot.' I said, 'Oh my God. Say what?'" Davis recalled to WSB-TV.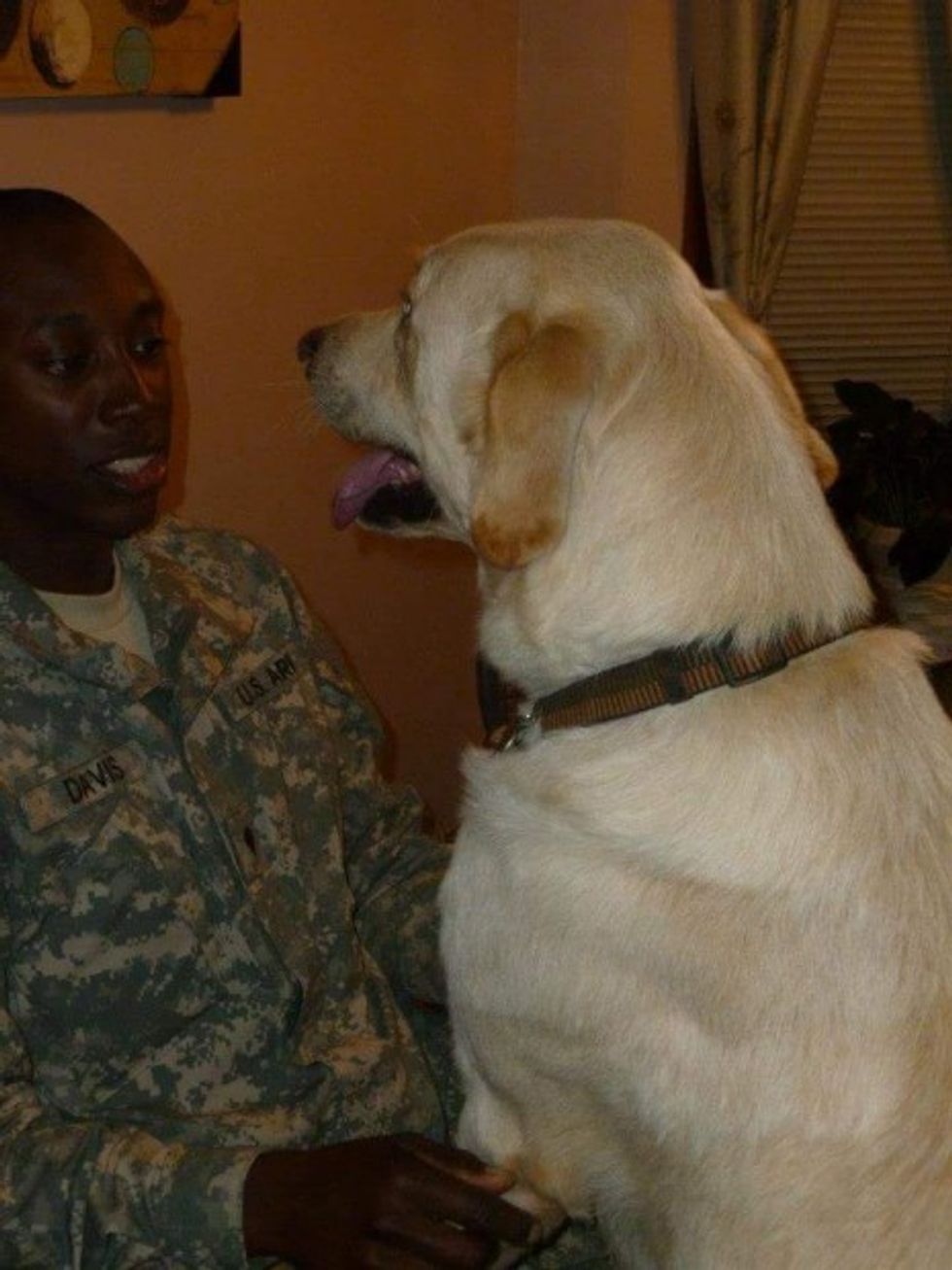 Screengrab via WSB-TV
When Davis arrived, he found Spartacus wounded and covered in blood. Now, he's struggling to understand what kind of a person would shoot his dog like that, but he still has no idea who the suspect could be.
"The first round was so close to his jugular any higher could have caused serious brain damage," he added. "What type of despicable person who want to hurt a dog such [as] Spartacus?"
If you were wondering how tough the dog of an Army sergeant is, Spartacus was apparently still wagging his tail as he was rushed to the hospital for the gunshot wounds.
The animal underwent several surgeries and spent 10 days in the hospital, but will survive and is recovering. Spartacus' next surgery is scheduled for Tuesday — and the vet bills have already reportedly surpassed $7,000.
A GoFundMe page, "Operation Spartacus Recovery," has seemingly been started by Davis and has already raised $5,500 of the $7,000 goal as of Monday afternoon.
More from WSB-TV:
--