Is this the face of a man who just took advantage of a girl?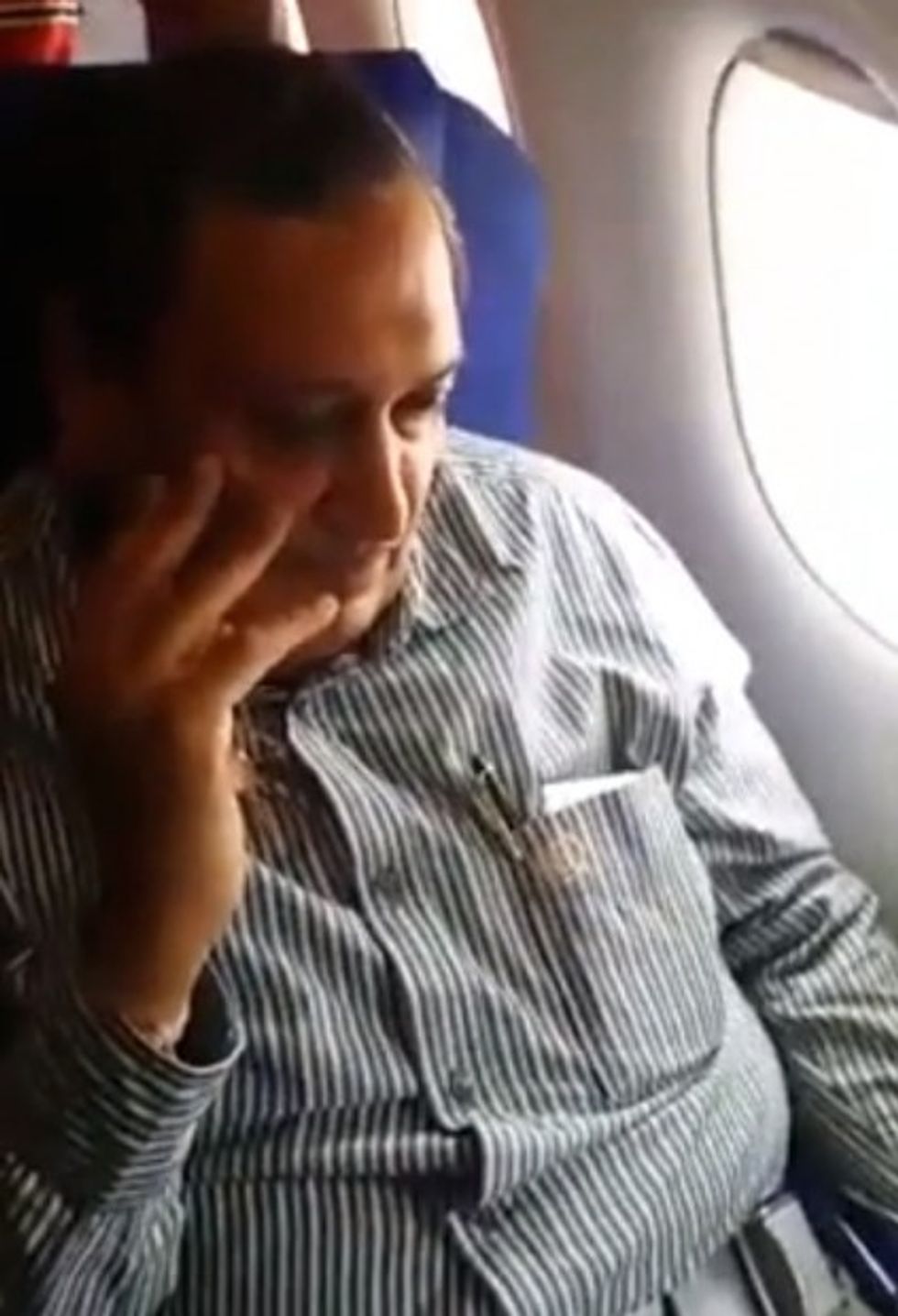 Image source: YouTube
Two YouTubevideos are gaining viral steam for what they show: a girl confronting the man she says just touched her in public.
BuzzFeed India reported on the incident, and while the veracity of her claim could not be immediately confirmed, the man's reaction is curious.
In the first video, recorded aboard a plane headed to Bhubaneswar, India, the man seems to be apologizing.
"I'm sorry?" she asks sarcastically in response to the man's plea for forgiveness. "I'm sorry that I am a girl, I'm so sorry for that."
She goes on to berate him in Hindi and English, promising to file an official complaint and saying, "You think us girls stay silent and you can do anything, right?"
Watch the video below:
A second video, apparently recorded at the airport after the flight, shows the man still trying to appease the girl.
"Please record the thing," he says. "I'm prepared to face any consequence for it."
The girl asks if he's offering a written apology for "misbehaving with [her]," and the man says he'll apologize "for touching you."
When she asks why he did it, he repeats, "I made a mistake," several times.
The man also claims that he's a father.
"You are the father of a girl?" she asks. "I pity that girl."
India has been the epicenter of tremendous upheaval in recent years over the treatment of women, as horrific crime after horrific crimeshocked the nation of 1.2 billion and set off massive protests in which many claimed that cultural forces have long promoted the sexual victimization of women in the world's biggest democracy.
—
Follow Zach Noble (@thezachnoble) on Twitter