Samuel Forrest was thrilled to be a new dad. He was anxiously waiting outside of his wife's hospital room when he heard his newborn son cry for the very first time.
Forrest said he witnessed the pediatrician walk out of the room with his son, Leo, but his face was covered and hospital staff refused to let him see his son or wife. Then he realized something was going on.
"When the doctor came out, he said 'there's a real problem with your son,'" the father recalled to ABC News.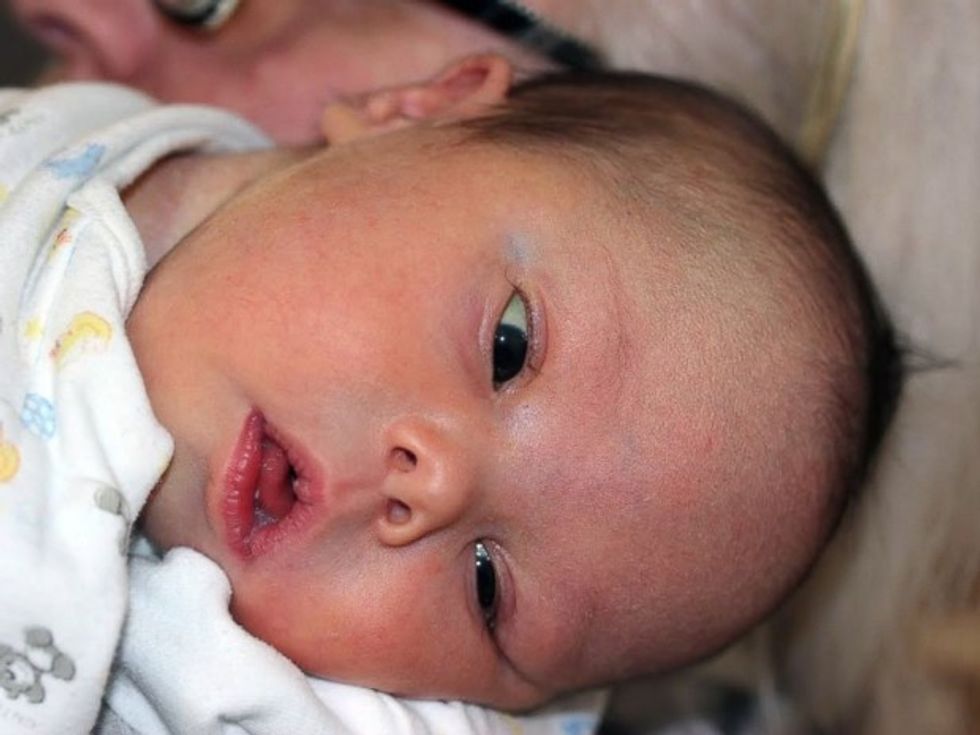 Credit: Samuel Forrest/ABC News
The doctor then told Forrest that his son had Down syndrome. While he admitted to experiencing a period of "shock" as he absorbed the news, the father said he never considered not taking his son home from that hospital.
But when he walked back into his wife's hospital room, he was hit with a second shock. Forrest said his wife gave him an ultimatum: either he gives up the baby or she would file for divorce.
Forrest chose his son.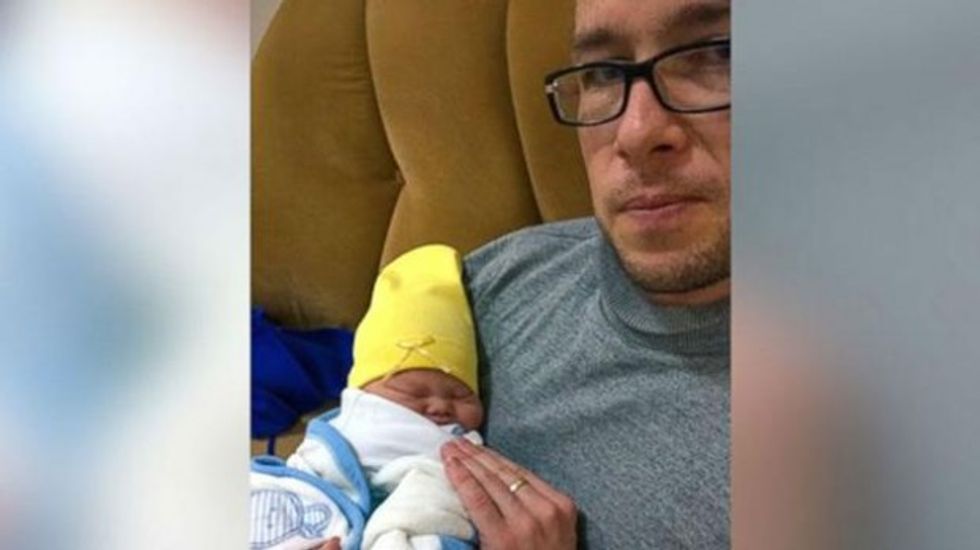 (Credit: ABC News/Samuel Forrest)
One week later, his wife reportedly made good on her threat and filed for divorce.
Now a single dad, Forrest told ABC News that he plans to move back to New Zealand, his native country, to raise his son. However, Forrest realizes he isn't in a good financial position to provide for his special needs son after his wife walked out.
With the goal of raising enough money "for a year" so he can "get a part-time job so Leo doesn't have to be in daycare" and he can care for his son, Forrest has set up a GoFundMe page and is relying on the generosity of strangers.
In nine days, 3,821 people from around the world have donated more than $117,000. That's not a bad year's pay.
---