Videos purporting to show Islamic State fighters injuring or killing themselves in gun and explosives mishaps are being circulated online by opponents of the jihadist militant group.
TheBlaze is unable to independently verify if the images in the graphic videos depict Islamic State fighters in Iraq and Syria.
One of the scenes posted on YouTube and the Middle East website Al Arabiya shows a group of fighters sitting together, with one chanting into a microphone, while another accidentally detonates an explosive which fills the frame with smoke and fire.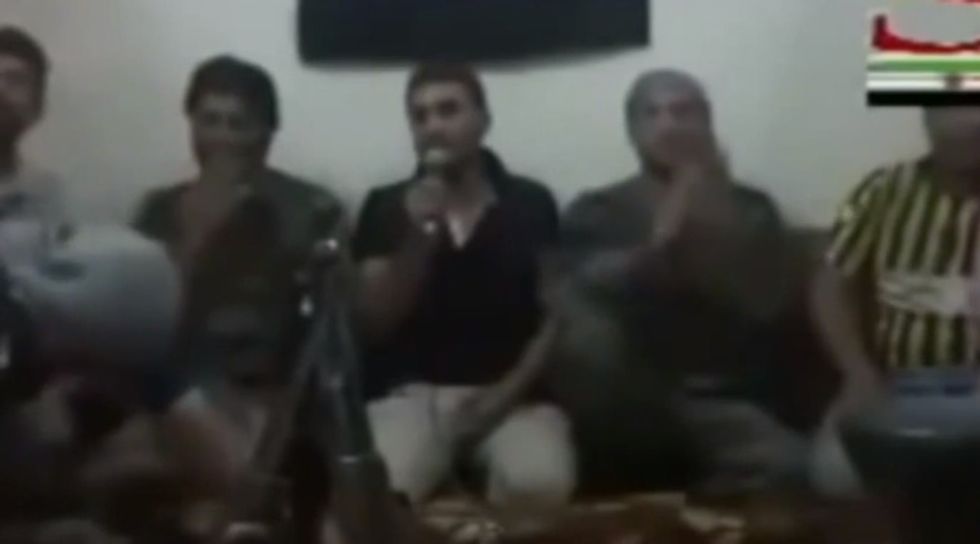 One scene showed a group of men. As one chants into a microphone, another accidentally detonates an explosive. (Screenshot: YouTube)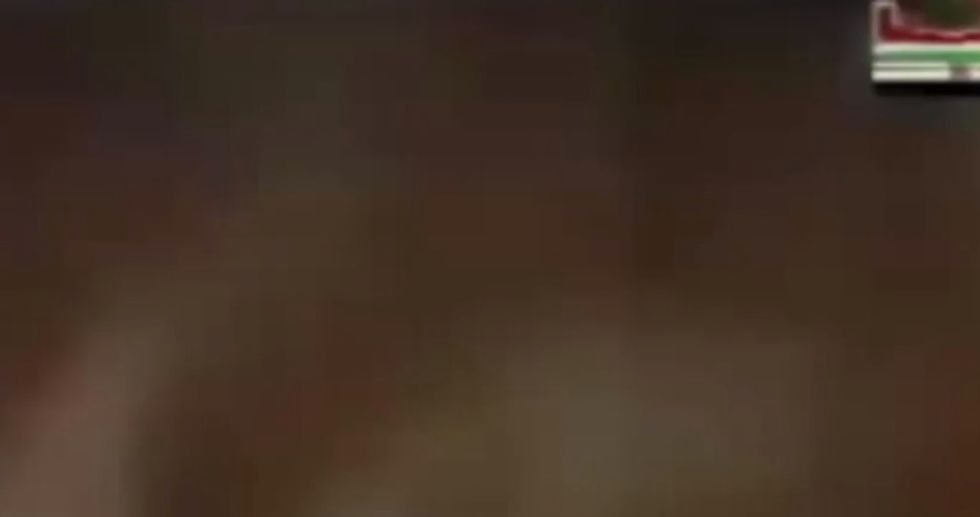 Smoke and fire fill the screen following the unexpected explosion. (Screenshot: YouTube)
Another scene shows a man on a truck preparing to fire a rocket propelled grenade, which instead of launching fast and far, appears to fall out of its launcher and explode next to the truck.
The fighter's rocket fell short, right next to his truck. (Screenshot: YouTube)
The next scene shows a rocket falling mere feet from its launcher and exploding.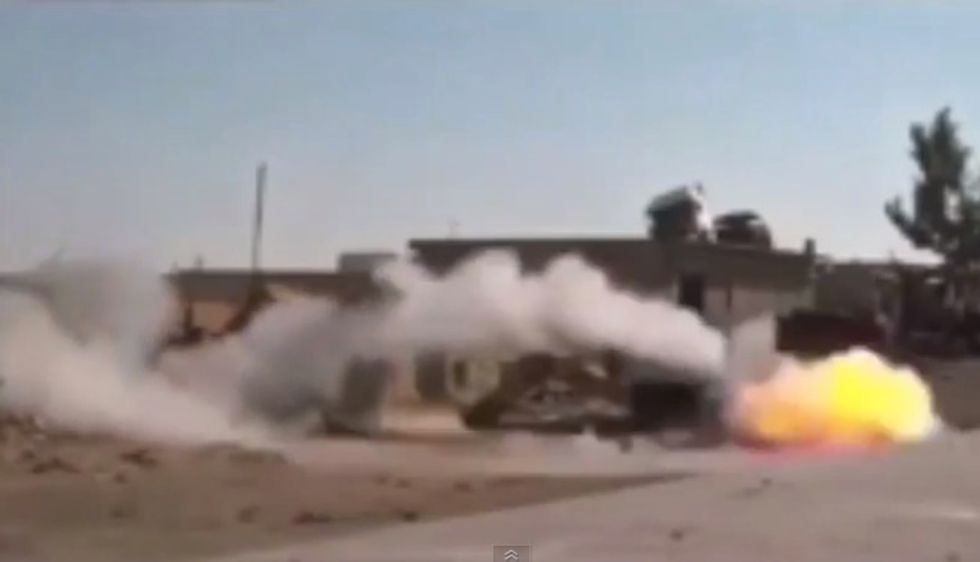 This rocket fell just feet from its launcher (Screenshot: YouTube)
One fighter is seen shooting a quick succession of bullets when his automatic weapon just blows into smithereens.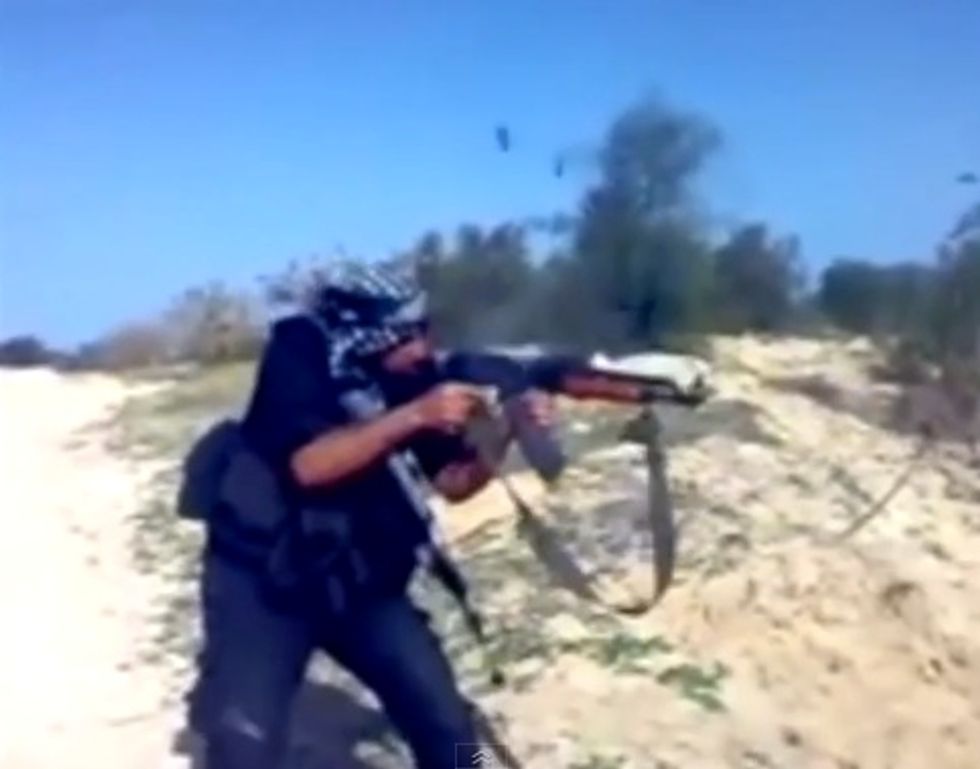 A militant shoots a long stream of bullets before getting an unexpected surprise. (Screenshot: YouTube)
…his gun breaks apart. (Screenshot: YouTube)
A bearded militant in another scene appears to be offering instructions to whoever is taking the video, when his explosive blasts in his face.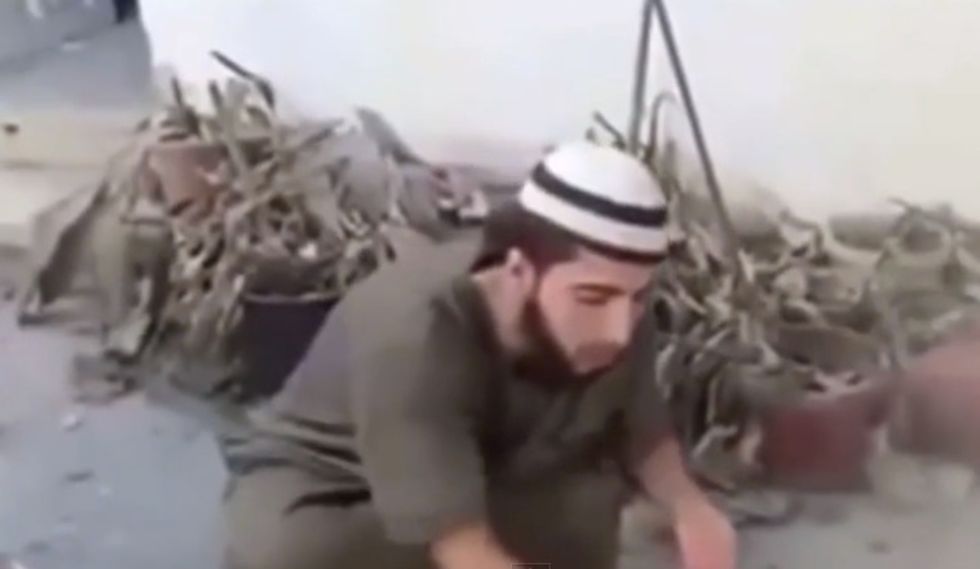 One of the more disturbing scenes involves this man who appears to be giving instructions as the video is shot when an explosive suddenly detonates. (Screenshot: YouTube)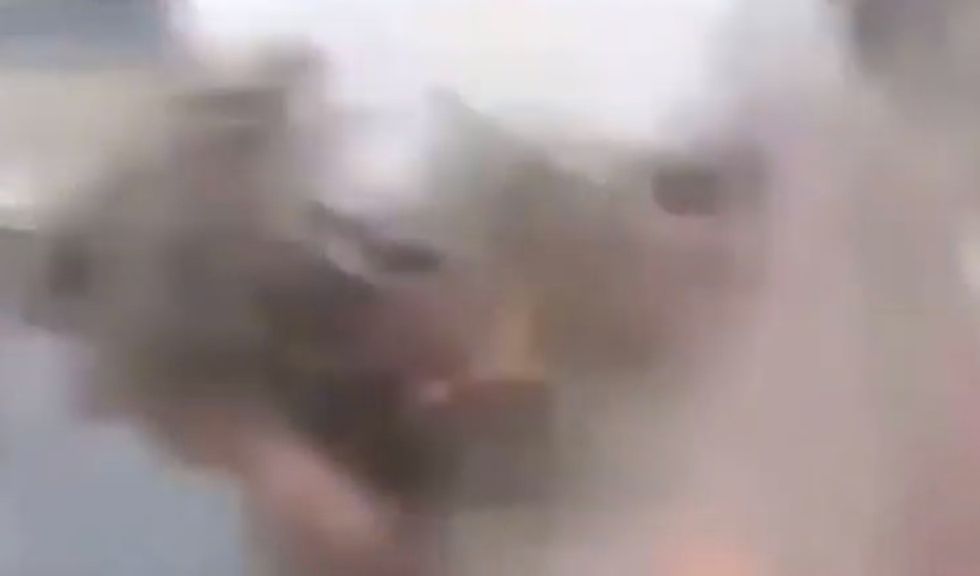 The moment the explosive detonates. (Screenshot: YouTube)
Al Arabiya quoted one YouTube user who commented, "These amateurs would find a way to nuke their own soldiers if given the chance."
Britain's Daily Mail noted that such Islamic State fail videos are being circulated as part of a backlash in the Muslim world against the jihadist group following its burning alive of Jordanian pilot Lt. Muath al-Kaseasbeh last week.
It quoted a YouTube user who goes by the username "As-salamu Alaykum" who posted one blooper reel and wrote, "Fighting Jihad for ISIS is nothing more then joining a murder squad killing innocent Muslims, Christians and others."
"Most of the victims are women and children. If you are a Muslim and think that the Prophet will reward you for this, you're up for a big surprise. Hell is what awaits you all," the YouTube user wrote. "In the meantime, enjoy this video with real footage of jihadists killing themselves because they're just plain stupid."
Here is one of the compilation videos posted on YouTube:
(H/T: Al Arabiya)