Forest Pullman has been a skydiving instructor for 15 years and has jumped out of planes more than 10,000 times in his lifetime, but never has he seen anything quite like this.
A YouTube video posted Friday shows Pullman and a passenger jump out of an airplane from 13,000 feet over Thailand in October 2014. The passenger seemed calm and relaxed throughout the jump – but she apparently had no idea what had just happened and how close she had come to tragedy. Later during their jump, however, Pullman's passenger finds out just how lucky she is to still be alive.
Around the 40-second mark, you can see where the instructor's equipment comes very close to the plane from which they had just jumped.
"Yes, that's my drogue and bridle over the wing. Our bodies just missing the prop, wing and tail," the text in the video reads. Meanwhile, Pullman's passenger, who the video does not identify, is screaming and hollering, appearing to be having the time of her life.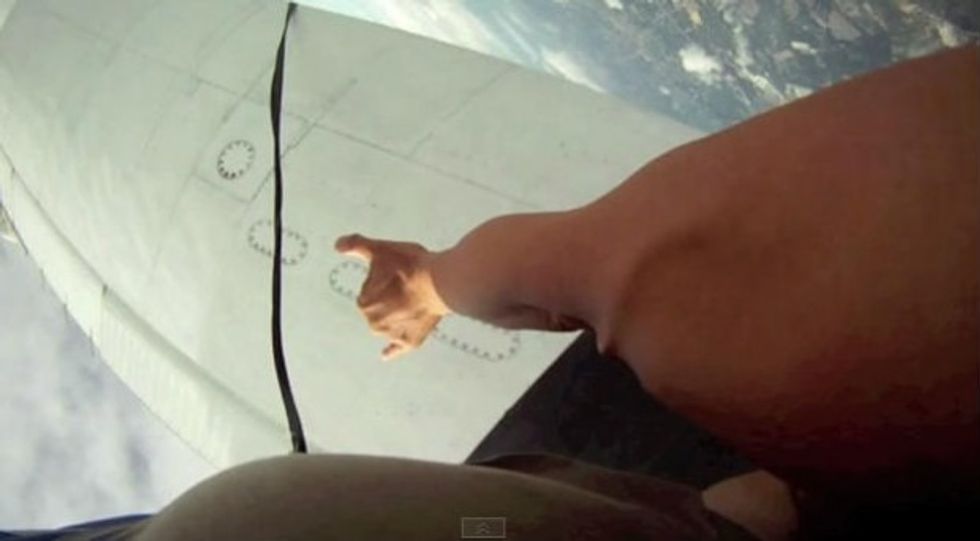 Image source: YouTube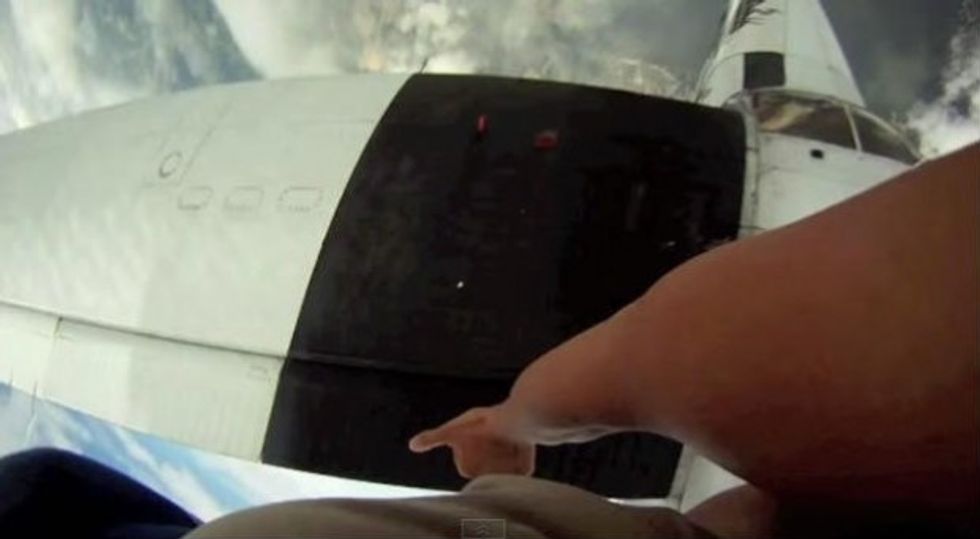 Image source: YouTube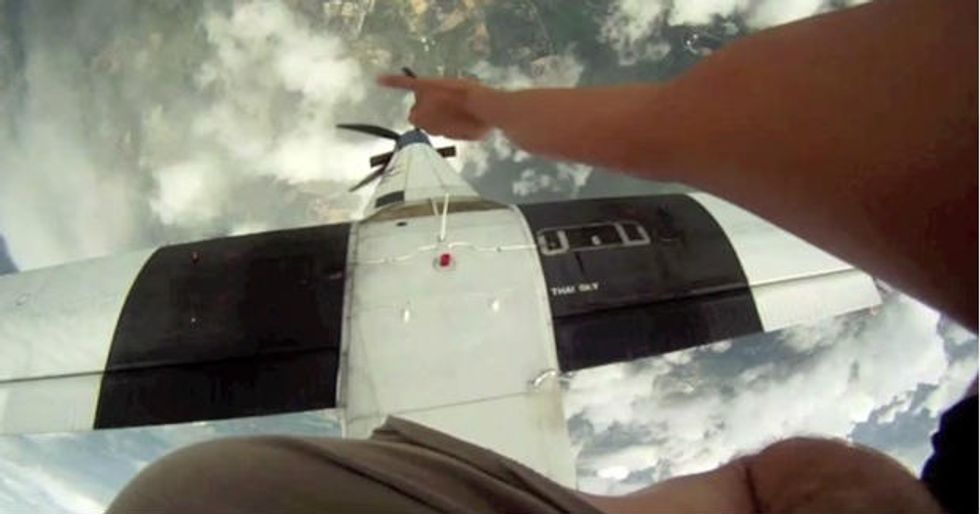 Image source: YouTube
Just after the near-death experience, the passenger yelled, "Oh my god!" in a sudden rush of adrenaline. Her instructor behind her wiped his forehead in a clear sign of relief.
Moments later, the instructor and passenger are seen in the video. The passenger appears a bit more somber at this point.
"Now she knows we almost got cut in half," the text in the video reads.
So what exactly happened? The skydiving instructor explains it all in the YouTube video description.
"After an uneventful exit.... The pilot dove the airplane 180 degrees right at me and my tandem passenger. how we got so lucky?!?! Not sure," Pullman writes.
"I have never heard of this happening. After some research and talking to friends about it I now know of two other incidents like this. One is on you tube and he did not get as lucky as we did...." Pullman adds.
Currently it's a mystery as to why the plane took such a drastic dive.
When the two finally land on what appears to be a beach, each one says, "We made it" just before they give each other a high-five and a hug.
The video concludes their horrific, near-death experience with this reminder: "To live another day! But time to reconsider...BE SAFE OUT THERE!"
(H/T: Daily Mail)
–
Follow Jon Street (@JonStreet) on Twitter