President Barack Obama said there will be no more extensions of nuclear negotiations between the United States and Iran.
"The issues are sufficiently narrowed and clarified," Obama said during a joint news conference with German Chancellor Angela Merkel at the White House Monday. "We are at the point now where they need to make a decision. We are presenting to them in a unified fashion, supported by a coalition of countries around the world, we are presenting to them a deal that allows them to have peaceful nuclear power but gives us the absolute assurance that is verifiable that they are not pursuing a nuclear weapon."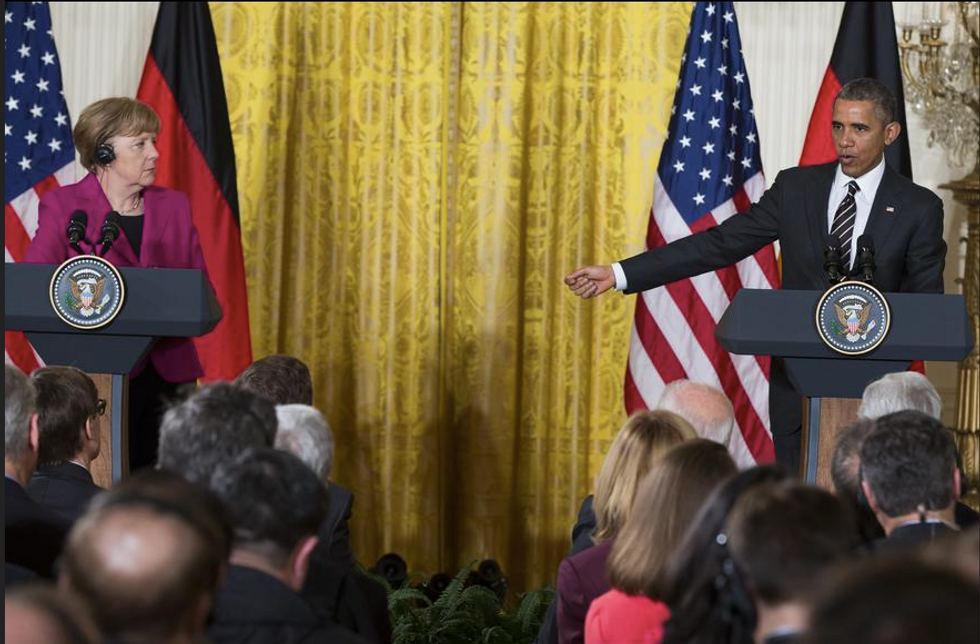 German Chancellor Angela Merkel listens as President Barack Obama answers a question during their joint news conference in the East Room of the White House in Washington, Monday, Feb. 9, 2015. The leaders were expected to discuss the ongoing conflict in Ukraine, and arming Ukrainian fighters to wage a more effective battle against Russian-backed separatists. (AP Photo/Evan Vucci)
After failing to reach a deal late last year, the Obama administration extended the the deadline to reach an agreement until June. The president is urging a bipartisan coalition in Congress against enacting new sanctions against Iran before the negotiations have concluded.
Secretary of State John Kerry said on NBC's "Meet the Press" this weekend that there would not be an extension.
Obama said that the talks that have gone on for more than a year have been productive, even as he knew gaining a deal would include "incredibly complex issues and a huge trust deficit."