Samsung's latest line of "smart" TVs have the ability to connect directly to the Internet and are even equipped with a voice recognition system that allows users to give commands.
But the TVs can also record and transmit the data -- even if sensitive -- to a "third party," according to Samsung's own privacy policy.
"Please be aware that if your spoken words include personal or other sensitive information, that information will be among the data captured and transmitted to a third party through your use of Voice Recognition," the statement reads. "Samsung is not responsible for these providers' privacy or security practices."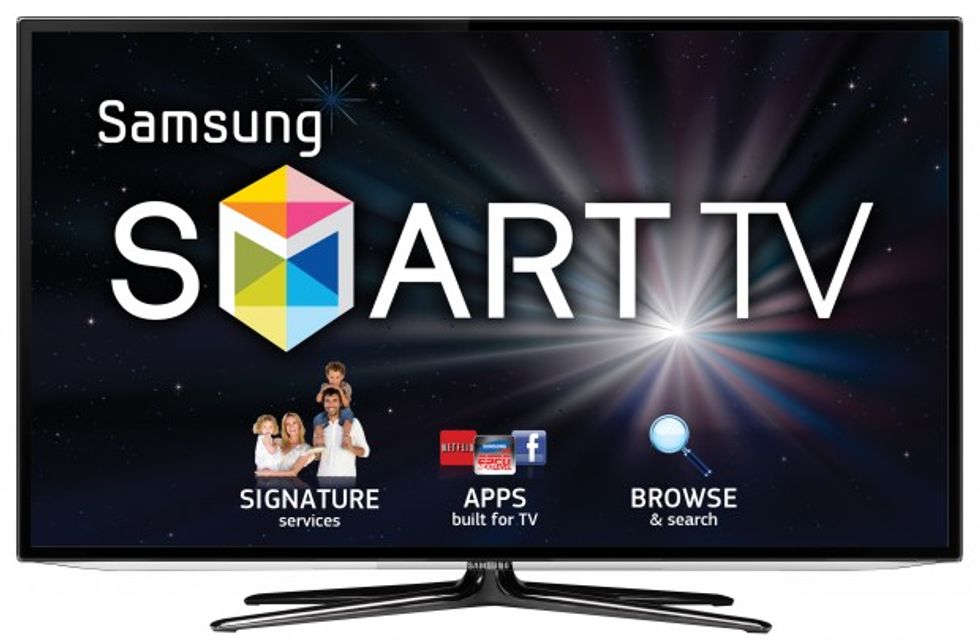 Samsung
Gail Lynch, a customer who just purchased a Samsung smart TV, told KHOU-TV that it's "very scary" that she wasn't even informed about the invasion of privacy.
"You don't even have privacy in your own home," she said.
Parker Higgins, an activist with the Electronic Frontier Foundation, compared the privacy policy to George Orwell's "1984."
Left: Samsung SmartTV privacy policy, warning users not to discuss personal info in front of their TV Right: 1984 pic.twitter.com/osywjYKV3W

— Parker Higgins (@xor) February 8, 2015
In its defense of the policy, Samsung told KHOU-TV that it takes customer privacy seriously and pointed out that users can prevent their personal conversations from being recorded or transmitted by turning off the voice command feature and disconnecting the TV from the Internet.
CNET has more information: