As Bobbi Kristina Brown, the daughter of Bobby Brown and the late Whitney Houston, continues to languish after being discovered unresponsive in a bathtub on January 31, her family has decided to take her off life support on Wednesday, according to a Page Six report.
Brown's relatives purportedly plan to remove the 21-year-old, who is said to be brain dead, from life-sustaining machines on the third anniversary of her mother's death, serving as "a symbolic way to keep the mother and daughter together for eternity," according to the outlet.
The decision to pull the plug has reportedly been agreed upon by both the Houston and Brown families, whose members have been feuding since the medical emergency unfolded nearly two weeks ago, Page Six reported.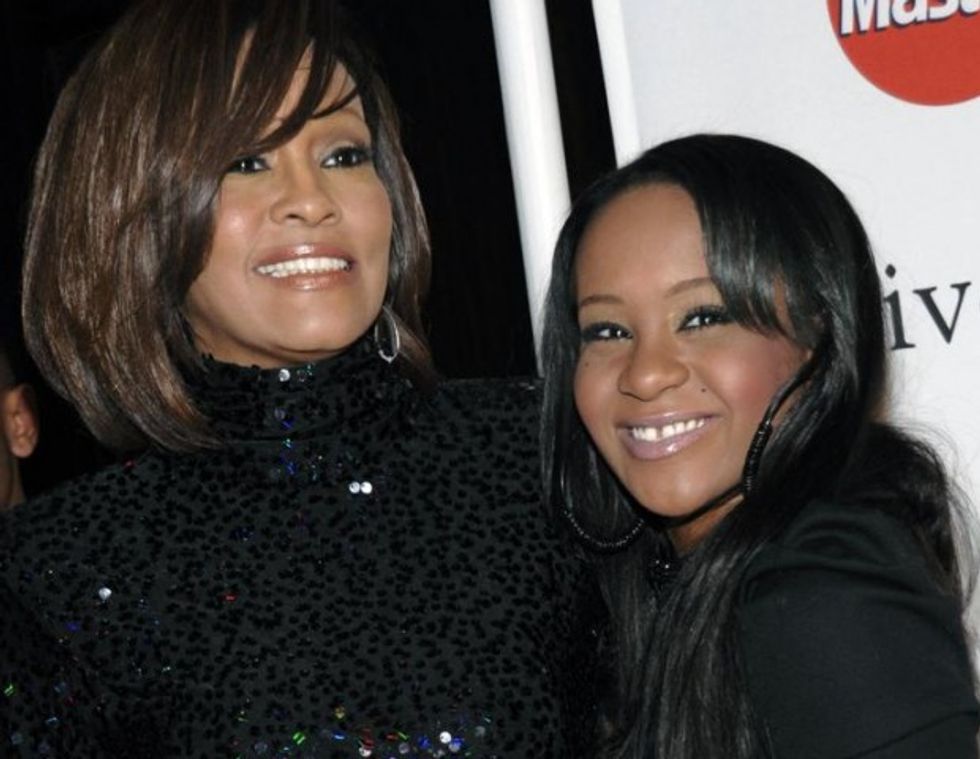 In this Feb. 12, 2011, file photo, singer Whitney Houston, left, and daughter Bobbi Kristina Brown arrive at an event in Beverly Hills, Calif. (AP Photo/Dan Steinberg, File)
"This is the only thing they can agree on — that she's gone [brain-dead], and there's nothing more than can be done for her," a source told the outlet.
Famed actor and filmmaker Tyler Perry is credited with helping broker peace between the Houston and Brown families and has reportedly spent time at the hospital with Brown.
Some, though, have not given up hope. A prayer vigil was held in Riverdale, Georgia, last night by hundreds of fans who expressed hope for a recovery for Brown.
Sources claim that police have concerns about bruises and injuries to Brown's face that were potentially sustained prior to her discovery in the bathtub, as an investigation into her death continues.
In a somewhat similar scenario, Houston passed away after being found unresponsive in a bathtub in the Beverly Hilton Hotel on February 11, 2012.
(H/T: Page Six)