Martin Pistorius spent 12 years in a vegetative state trapped inside his own body, unable to communicate with anyone. He was only 12 years old when he rapidly went from a seemingly healthy boy to wheelchair-bound and unable to speak. His limbs became "spastic" and his hands and feet "curled in on themselves like claws," he later recalled. As Pistorius went into a vegetative state, doctors estimated he had only two years to live.
TheBlaze wrote about Pistorius' miraculous recovery last month, and on Wednesday, Glenn Beck aired an interview where Pistorius shared more about his remarkable story -- including how he was sexually abused by his nurses, and how God was integral to his recovery.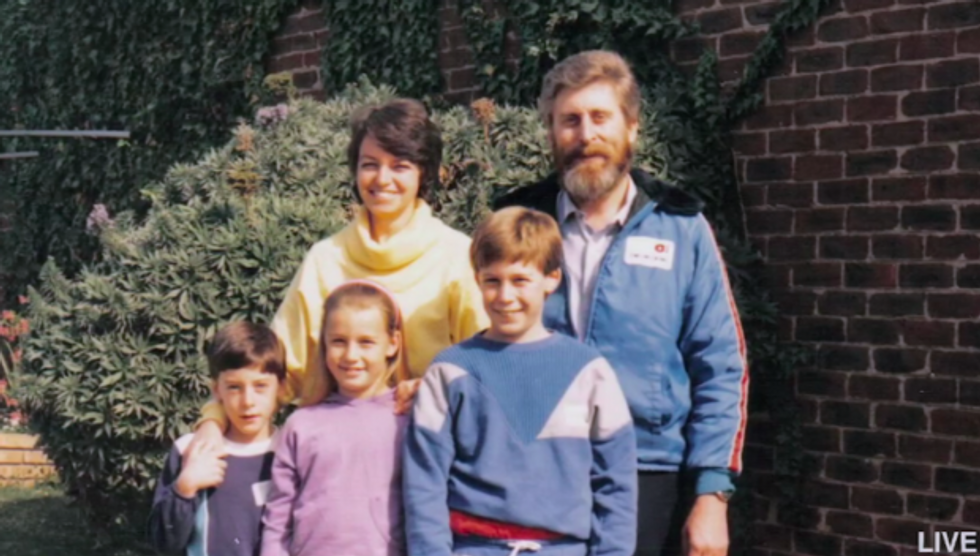 Martin Pistorius was 12-years-old when doctors told him he had an unknown degenerative disease and would likely only live two more years. (Image via TheBlaze TV)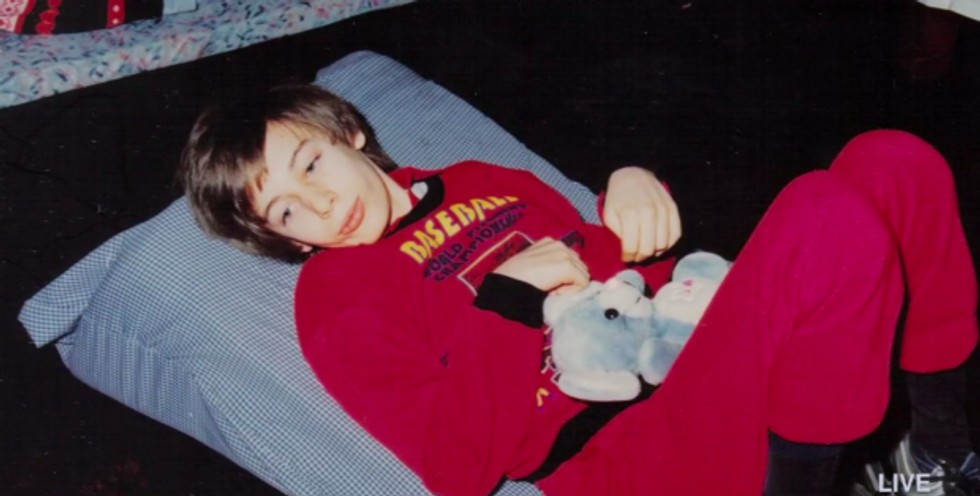 Martin Pistorius was 12-years-old when doctors told him he had an unknown degenerative disease and would likely only live two more years. (Image via TheBlaze TV)
"Solitude was the oxygen that gave life to her behavior," Pistorius wrote in his book "Ghost Boy" of a nurse who abused him for several years. "She always found a way for us to be alone. The first time she touched me, I knew with absolute clarity what she was doing as I felt her hand push questioningly towards my trousers. ... She was bolder the next time, her hands lingered there. Soon, she became braver as if realizing opening that door to this darkness wasn't as terrifying as it might have been. Sometimes she would wrap her legs around me and thrust harder and harder until I began to hear her gasp."
"I often say it was like being a ghost," Pistorius told Beck, typing his answers into a computer. "You can hear, see and understand everything around you but you have absolutely no power over anything. For me, that feeling of complete and utter powerlessness is probably the worst feeling I have ever experienced, and I hope I never have to experience again."
Pistorius said the "darkest moments" were when he wanted to die and realized he couldn't even do that. He recalled some people talking about how everyone would be better off if he was dead, and says he is not "angry or resentful" since he had the same thoughts.
When Beck asked him if he should have been let go, Pistorius responded: "Everyone is unique and every case is different. In truth, I don't know the answer to that question. Obviously I am very grateful and thankful that I'm here now, but what I would say is that there is always hope, no matter how small."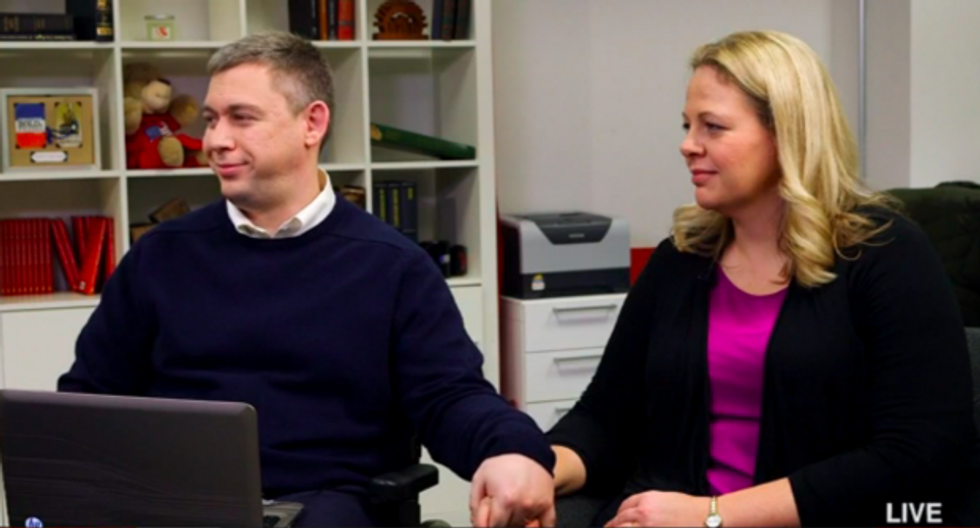 Martin Pistorius holds his wife's hand as he appears on The Glenn Beck Program Feb. 11, 2015. (Photo: TheBlaze TV)
Pistorius said he could not have recovered without the help of God.
"Through everything I went through I prayed for help, strength and forgiveness for myself and others," he said. "I gave thanks for the blessings I had and especially for the prayers answered, even if they were as small as someone moving my body into a different position, elevating the pain."
"For me God is always there, a constant companion," he added. "Had it not been through God's hand, I would not be where I am today."
[mlbvideo content_id=37228183]
The full episode of The Glenn Beck Program, along with many other live-streaming shows and thousands of hours of on-demand content, is available on just about any digital device. Click here to watch every Glenn Beck episode from the past 30 days for just $1!