A British family says they've been told that the body of their grandfather could possibly be exhumed after a Muslim family complained about not wanting a non-Muslim buried in the plot next to their deceased relative.
Shadrack "Shady" Smith died Jan. 30 at the age of 89 and was buried in the multi-faith Lychgate Lane Cemetery in Burbage, Leicestershire.
The Telegraph reported that he was a Roman Catholic who had lived for 20 years in an official Roma gypsy camp.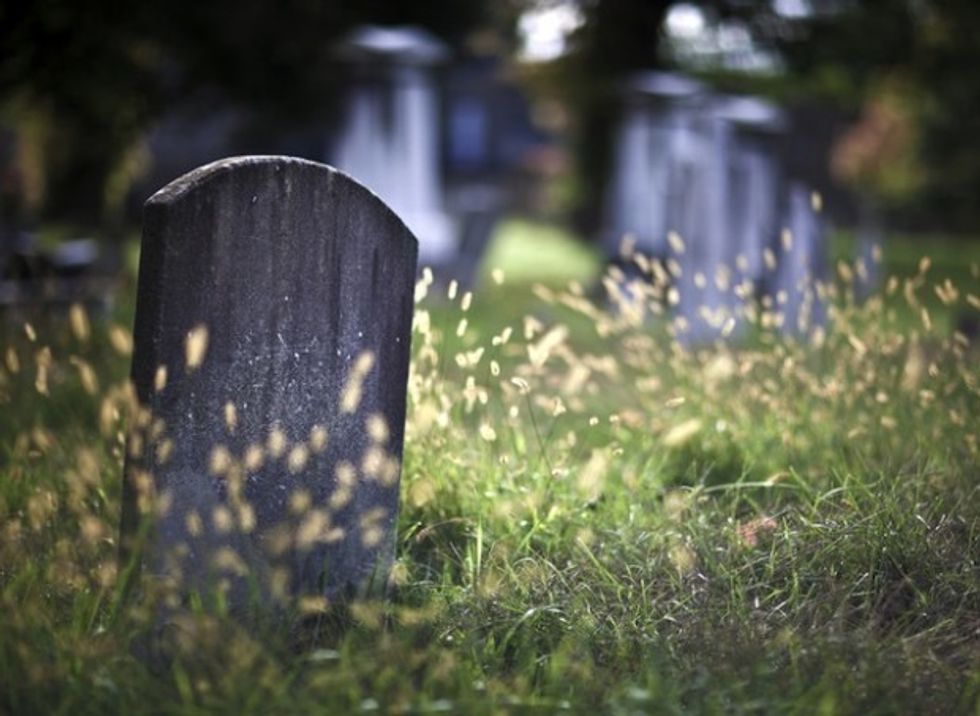 Photo credit: Shutterstock/Stuart Monk
While Smith's family told the Telegraph they were notified by authorities in Burbage parish that moving the grandfather's body was one of the solutions being considered, the Daily Mail reported that the local council denied exhumation was discussed as an option to satisfy the complaining family.
Instead, the council was weighing putting up a hedge to separate the two graves.
"We were told when we bought the plots that it was a multi-faith cemetery, but the council has been so unsupportive," Smith's daughter-in-law, Tracey Smith, said. "I feel for the Muslim family because they obviously thought they were only going to have other Muslim families buried around them. But that's not our fault."
"The council has tried to bend over backwards to please the Muslim family," Tracey Smith said. "We have been told we might have to exhume Shady if the council decide to side with them. There is no way Shady will be exhumed. If they suggest it, we will take them to the highest court in the land. We will fight tooth and nail to stop the grave being dug up."
The Telegraph reported that Smith's family was warned of the Muslim family's concerns four days before the funeral but that they did not wish to change their plans. They chose the position of the plot — one of three they purchased — to face their grandfather's home, reportedly a Romany tradition.
The Hinckley Times, a local publication, quoted the chairman of the Burbage parish council, Richard Flemming, who said: "The parish council is sympathetic to the feelings of both families concerned and is committed to working with the relatives and the wider community to reach an amicable and acceptable solution."
Smith's daughter-in-law was quoted by the Daily Mail saying that the undertaker called "to see if they could use one of our plots to plant a hedge as a kind of barrier. But the bodies will still be together 6 feet underground so what is the point?"