Hollywood director Kevin Smith became the subject of controversy Wednesday after posting a photograph showing him cuddle his dog in the final hours before its death.
Smith posted the picture to update his fans on the poor condition of his dog Mulder's health, explaining later that "folks who follow" him "have been hearing about Mulder for years."
Most reacted by sending their condolences to the director. But, Smith said controversy was ignited after someone posted the image to Internet-community website Reddit "without the relevant text."
"This resulted in some folks calling me an attention-whore," the director said on Facebook.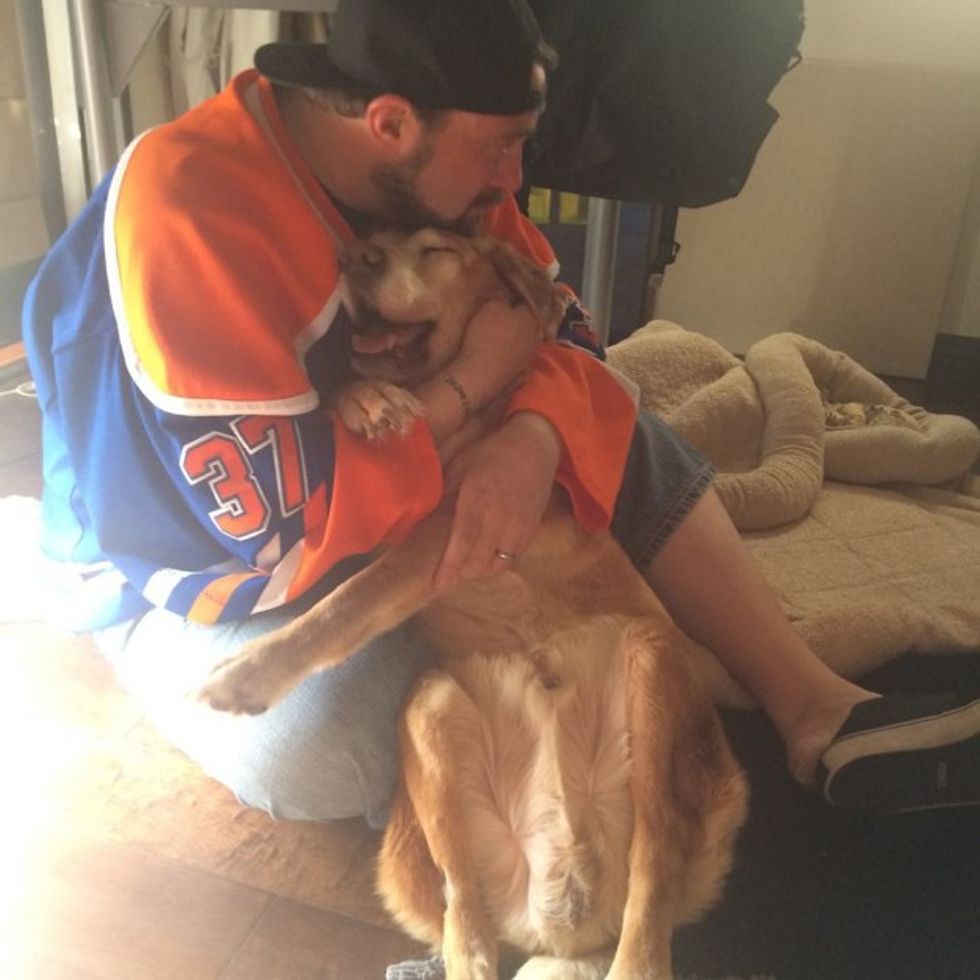 Kevin Smith became the victim of some controversy online after posting this photo showing him cuddle his dog before its death Wednesday. (Image source: Facebook)
As a result, Smith wrote a note on Reddit explaining his decision to publish the photograph on Facebook, Twitter and Instagram.
"[C]all me callow, but I just wanted to unload the emotional burden a little by sharing with the folks who'd enjoyed all the Mulder and Scully stories I'd told over the years," he wrote. "This wasn't about look at ME - this was about look at HIM."
[sharequote align="center"]"This wasn't about look at ME - this was about look at HIM."[/sharequote]
Earlier Smith had called the death of his dog a "dark day" in his household, adding that he wasn't taking it "terribly well."
"RIP Mulder, my Buddy-Man," he wrote. "Thank you for 17 years of sheer joy and affection. It took a dog like you to make me a better person."
—
Follow Oliver Darcy (@oliverdarcy) on Twitter