In case you thought you'd never see President Barack Obama use a selfie stick, are you ever in for a treat. He does that and more in a new BuzzFeed video, "Things Everybody Does But Doesn't Talk About." Among the gems from the commander in chief: sticking his tongue out, admiring his sunglasses-wearing self in the mirror, and yes, using a selfie stick.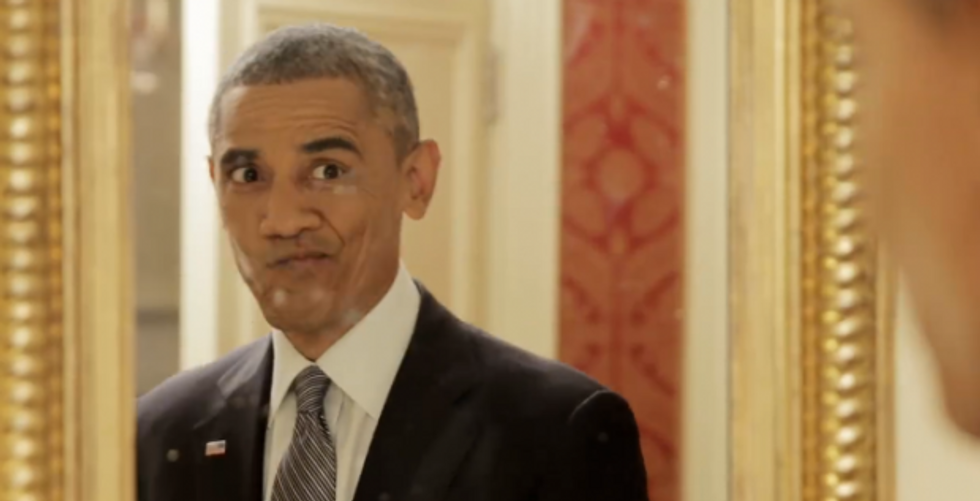 Image source: BuzzFeed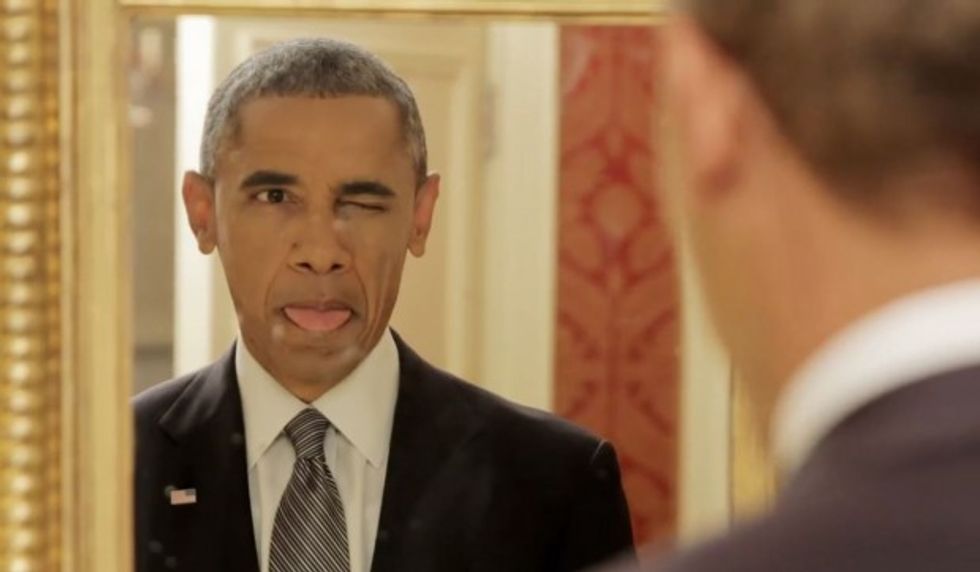 Image source: BuzzFeed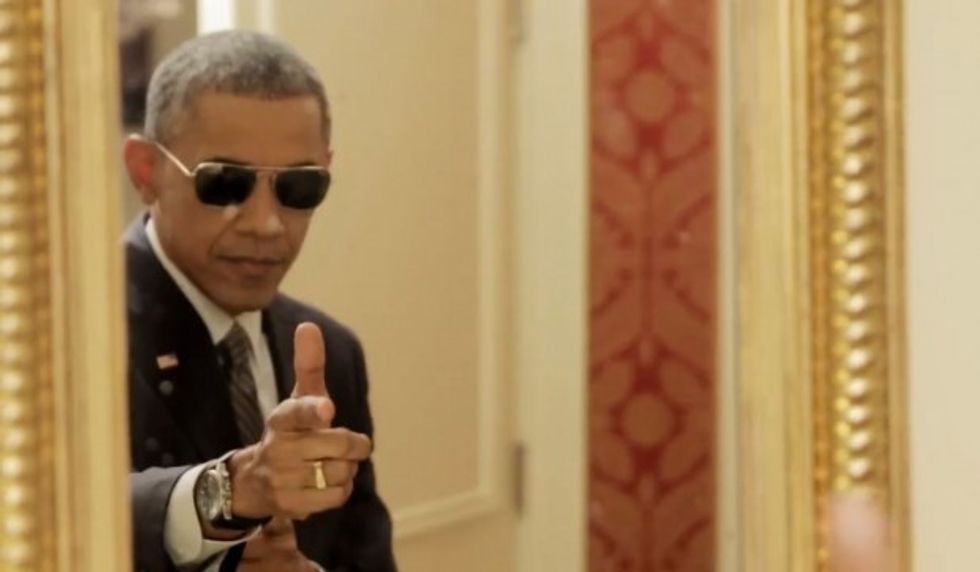 Image source: BuzzFeed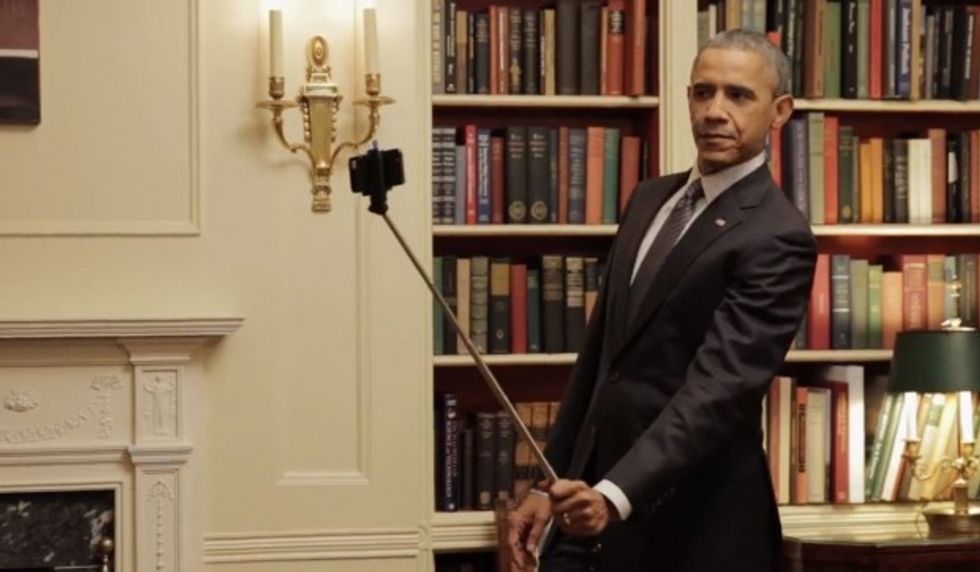 Image source: BuzzFeed
The video is meant to encourage signups on healthcare.gov; Obama's taken similar strategies to promote his health care law before.
UPDATE 4:27 p.m. ET: White House spokesman Eric Schultz told reporters Thursday aboard Air Force One the administration is "pleased" with the response to the video, which logged 5.7 million play views in the first few hours since its launch.
"Obviously it's a reminder that the enrollment deadline for the Affordable Care Act on Feb. 15," Schultz said. "In the past we've had a lot of success finding audiences in these sorts of channels to get them to send out to visit the website. So we believe that this won't be any different."
But Schutz said he was not sure whose idea it was to create the video.