Senate Democrats on Thursday blocked another Republican attempt to move ahead with a Department of Homeland Security funding bill that has been stuck in the Senate for two weeks.
Senate Majority Leader Mitch McConnell (R-Ky.) went to the Senate floor Thursday afternoon to ask that senators unanimously agree to proceed to the bill, after which the two parties would have the right to offer alternating amendments.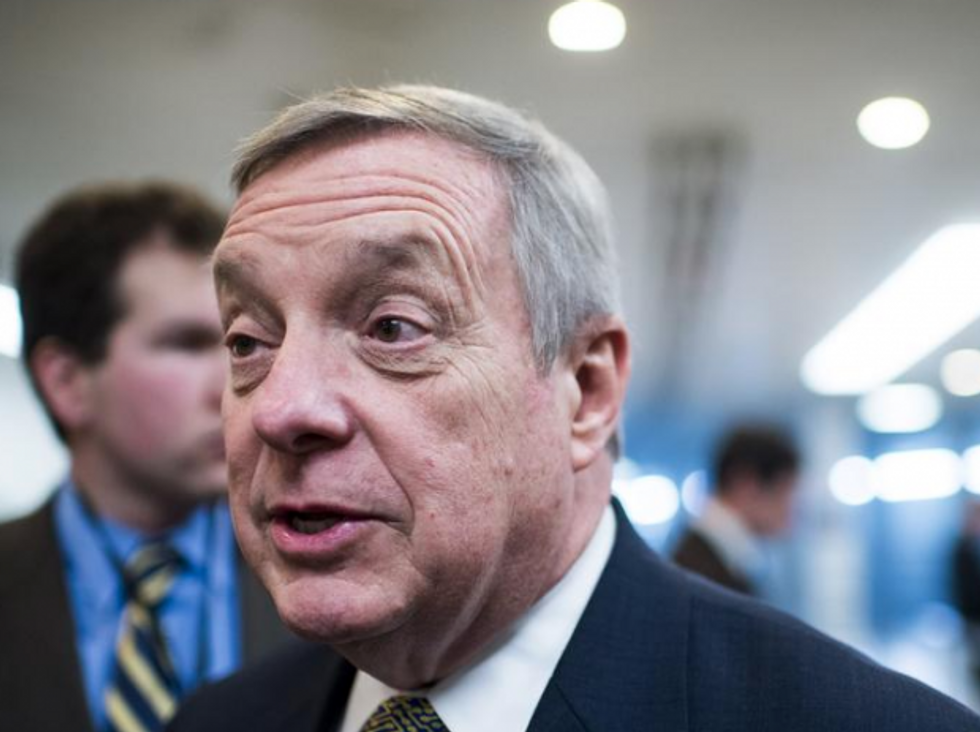 Senate Minority Whip Dick Durbin (D-Ill.) objected to the latest GOP request to move ahead with a DHS funding bill on Thursday. Image: Bill Clark/CQ-Roll Call,Inc.
Democrats have blocked the bill because they oppose language that would defund President Barack Obama's executive action on immigration. But McConnell said the Senate still needs to consider the bill, and either amend it or consider changes in a House-Senate conference that would convene to consider final tweaks to the bill.
"If our Democratic colleagues don't like provision of the bill the House has passed, the Senate has a process for modifying bills," McConnell said. "It's called amending them."
"But the Senate can only consider amendments to a bill if it is not being filibustered," he said.
Nonetheless, Senate Minority Whip Dick Durbin (D-Ill.) objected, and made a counteroffer — that the Senate should take up a DHS funding bill that doesn't interfere with Obama's immigration plan. As other Democrats have done, Durbin accused Republicans of holding the DHS bill hostage until language is approved to defund Obama's immigration plan.
"Let us not play politics with terrorism," he said.
McConnell objected to Durbin's request, which means for another day, there's no clear way for the Senate to move ahead on the bill. Funding for DHS expires on Feb. 27, and Democrats last week blocked the bill from moving forward three times.
The two parties have stepped up efforts to blame each other for the possibility of a partial DHS shutdown. Republicans on Thursday indicated they wouldn't blink, and that the only way to get any DHS funding bill passed is for the Senate to find a way around the current impasse.
The battle spilled over to Twitter on Thursday, when Michael Steel, a spokesman for House Speaker John Boehner (R-Ohio), argued with Adam Jentleson, a spokesman for Senate Minority Leader Harry Reid (D-Nev.):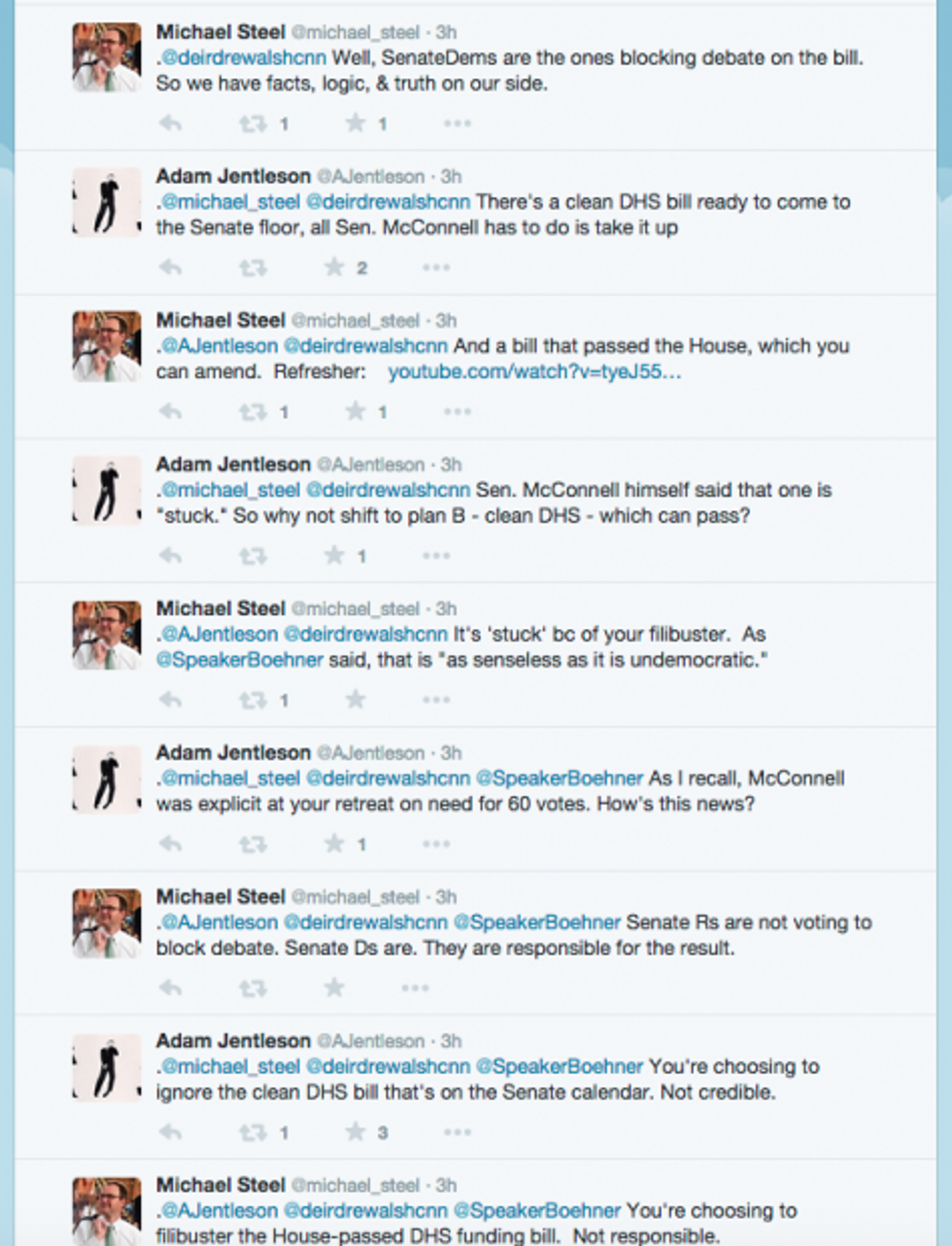 After McConnell and Durbin spoke, McConnell set up yet another possible vote to move ahead with the DHS bill, which could set up a vote in the week of Feb. 23. The Senate is scheduled to be out next week.