Glenn Beck opened his radio program Friday with a discussion of a story that has been dominating the headlines recently: that of a woman who ripped a car chase suspect from his vehicle and has been since been dubbed the Texas "mama bear."
The woman, Jessica Liesman, was recently given a new car by a local Kia dealership, hers having been significantly damaged in the crash.
"They're calling her mama bear because she was all wound up and she was protecting her young," Beck said on his radio program. "No, no, she committed assault. She didn't know there was a high-speed chase happening. ... If you are driving and you're in a car accident, do you have a right to go and pull somebody out of their car and beat them? The answer is, not in a civilized society."
"If this was a man and he just lost his temper, would we excuse the guy getting for of the car, grabbing the woman, pulling her out, and beating her?" Beck added. "No. Of course not! He would have been arrested."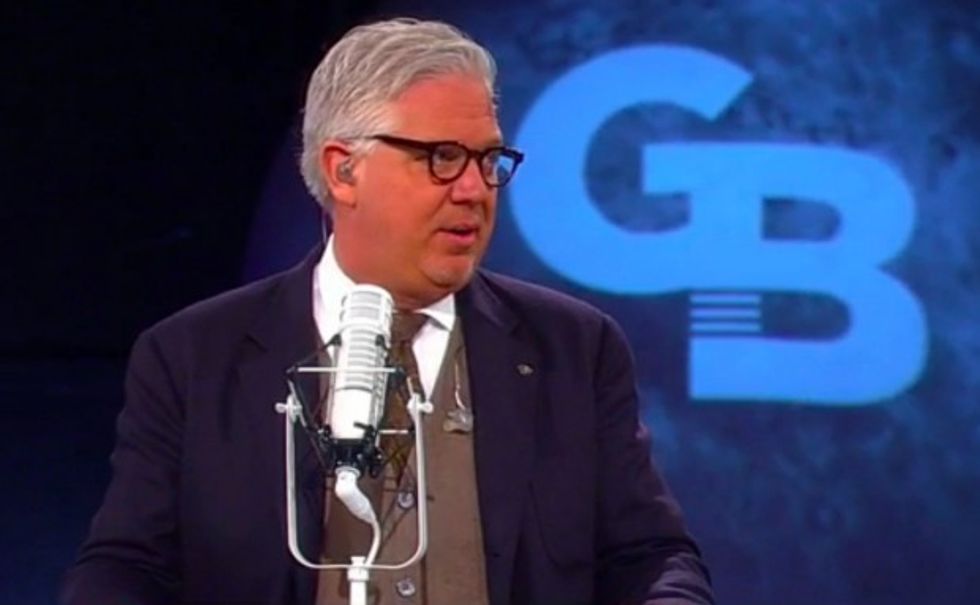 Glenn Beck speaks on his radio program Feb. 13, 2015. (Photo: TheBlaze TV)
"Categorizing it as a beating seems to be too far," Beck's co-host Stu Burguiere objected. "I mean... she slammed the door on him which obviously would have been painful. They kind of push him around. And right when police come up, they throw him to the ground. But they're not, like, beating him to a bloody pulp as he's laying there in the fetal position."
"That guy could have had a heart attack," Beck said. "She had no idea what caused that car accident. She didn't know he was being pursued. He could have had a heart attack. Anything could have happened [to have caused the crash]. If I'm in a car accident, I don't expect someone to do anything but get out and say, 'Are you okay?'"
"This is a civilized society. We don't take matters into our own hands," Beck reiterated. "Why are we giving this woman a car? We're so screwed up as a nation."
Beck noted that in the comments section of Liesman's story on TheBlaze, one commenter wrote that he knows Liesman and she has "serious anger issues."
"This bullcrap, she's a mama bear. Her son is out in the busy intersection!" Beck concluded. "This woman has issues."
[mlbvideo content_id=37234359]
The full episode of The Glenn Beck Program, along with many other live-streaming shows and thousands of hours of on-demand content, is available on just about any digital device. Click here to watch every Glenn Beck episode from the past 30 days for just $1!