STEPHENVILLE, Texas (TheBlaze/AP) -- A law official says he heard the man on trial in the fatal shootings of "American Sniper" author Chris Kyle and another man say: "I shot them because they wouldn't talk to me."
Former sheriff's deputy Gene Cole testified Friday in the trial of Eddie Ray Routh, who is charged with murder in the deaths of Kyle and his friend, Chad Littlefield, at a rural Texas shooting range two years ago. Cole, now a police officer elsewhere, said he was a patrol deputy for the Erath County sheriff's office and had been asked to help in the jail.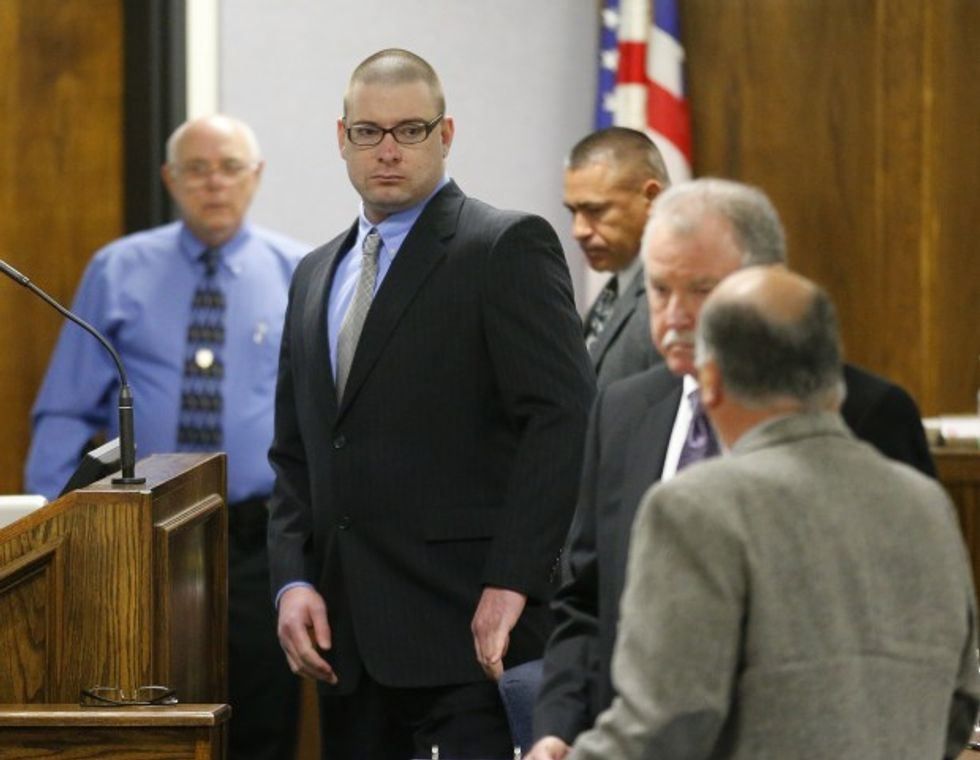 Former Marine Cpl. Eddie Ray Routh, center, appears in court on the opening day of his capital murder trial at the Erath County Donald R. Jones Justice Center, Wednesday, Feb. 11, 2015, in Stephenville, Texas. Routh, 27, of Lancaster, Texas, is charged with the 2013 deaths of former Navy SEAL Chris Kyle and his friend Chad Littlefield at a shooting range near Glen Rose, Texas. (AP Photo/The Dallas Morning News, Tom Fox, Pool)
He says Routh noted he'd been riding in the back seat. Cole says Routh also said, "I feel bad about it, but they wouldn't talk to me. I'm sure they've forgiven me."
It's the first time since the highly publicized trial began that a possible motive in the killings has been presented. Routh's alleged comments about why he killed Kyle and Littlefield also suggest he might have been feeling remorse after the killings.
Routh pleaded "not guilty" on Wednesday as his attorneys pursue an insanity defense. Defense attorneys said during opening statements that Routh was in a state of "psychosis" so severe that he didn't realize what he was doing was wrong.
If convicted of capital murder, he faces life in prison without parole.
---