Question: What kind of chicken lays heart-shaped eggs?
Answer: All of them.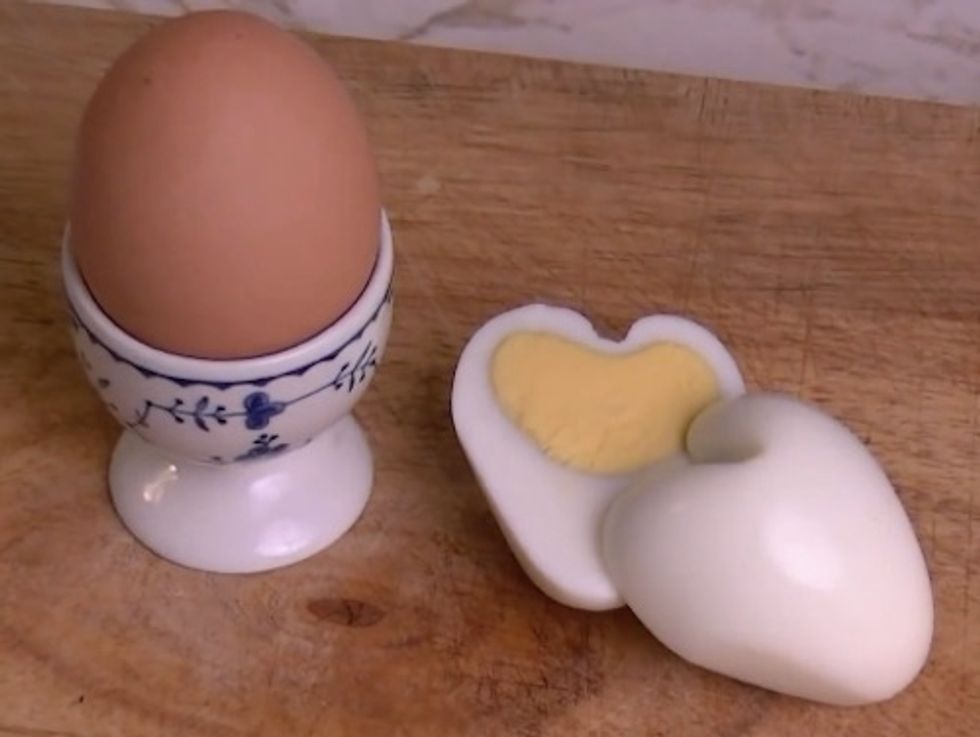 Image source: YouTube
If you're looking for a simple but impressive cooking trick to impress your valentine for breakfast, try turning a hard-boiled egg into a heartfelt statement.
The process requires eggs, a chopstick or a pencil, one side panel of a waxed one-quart milk carton, and some thick rubber bands.
First, boil and peel the egg. While it's still warm, wrap it inside the waxed carton piece with the chopstick placed across at the thicker end.
To hold the stick in place, wrap rubber bands on either side and put the whole thing in the refrigerator for an hour.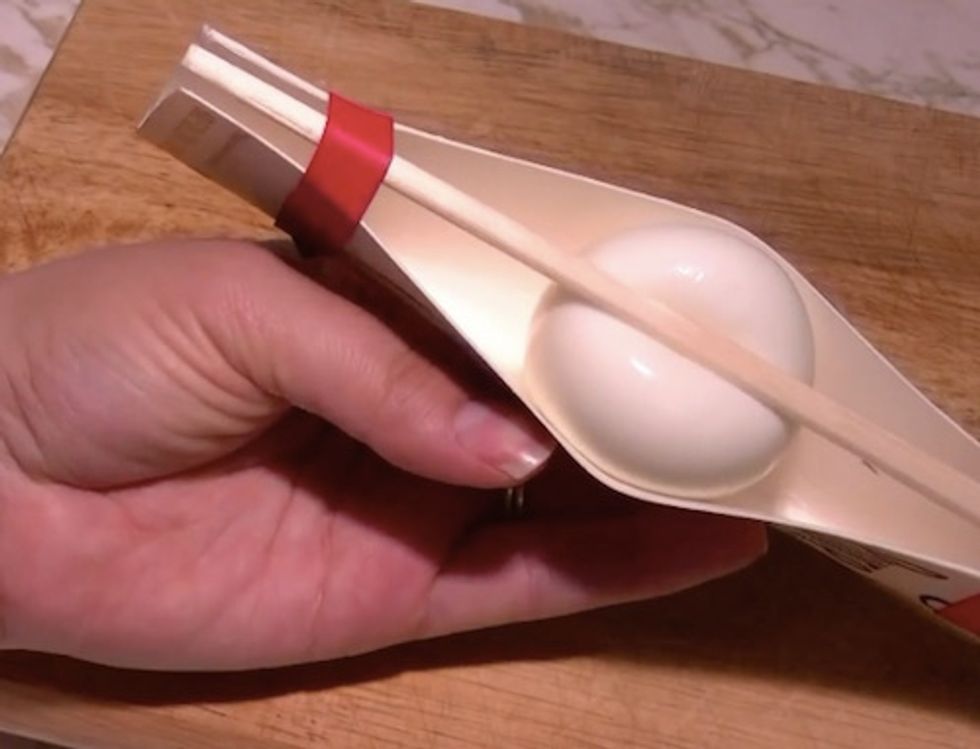 Image source: YouTube
Afterward, remove the egg from the carton and slice it in half to reveal your loving symbol.
See it done in this video — it look so simple, we bet you'll try it.
—
Follow Mike Opelka (@Stuntbrain) on Twitter